Across the SoundStage! Network, you'll find coverage of all kinds of audio products: high-end gear on SoundStage! Ultra, affordable components on SoundStage! Access, headphones and accessories on SoundStage! Solo, lifestyle audio here on SoundStage! Simplifi, portable Bluetooth speakers on SoundStage! Xperience, news and events on SoundStage! Global, and all manner of gear on the mothership—SoundStage! Hi-Fi.
A subject you won't see covered on any of the SoundStage! sites is vintage audio. No surprise: the focus of the SoundStage! Network is on new audio gear. But there is a large group of hobbyists out there whose passion is restoring and using vintage audio components, and there are lots of websites and stores (online and bricks-and-mortar) that cater to them.
It's not hard to understand the appeal of this corner of our hobby. What's not to like about a big walnut-clad stereo receiver from the 1970s or '80s, with more dials and lights than the bridge of the Starship Enterprise? Or a simple hand-built tube amplifier from the 1960s? With a little TLC, these classics can keep playing music for decades.
Into the future
It's easy to add 21st-century capabilities to these 20th-century classics: all it takes is a streaming DAC. This is familiar territory for most Simplifi readers, but vintage-audio enthusiasts who have relied on packaged media for their musical entertainment may face a bit of a learning curve. Here's a quick 101-level primer for those folks.
Streaming DACs combine two components: a network streamer that can pull digital music from online subscription services and a digital-to-analog converter that converts those bitstreams to a line-level analog signal. Connect the device to a set of RCA analog inputs on your amplifier, install the companion app on a smartphone or tablet, join the streaming DAC to your home network, and you're ready to go.
The apps for most streamers have integrated support for popular streaming services, including some that offer lossless CD-resolution and hi-rez audio, such as Tidal and Qobuz. Streaming services operate on a subscription basis, and you should be able to set up a trial subscription for a number of them from the app for your streaming DAC; but you might have to do this from a service's website. The next step is to log on to the service in your streamer's app, after which you can use the app to cue up music and play it through your hi-fi.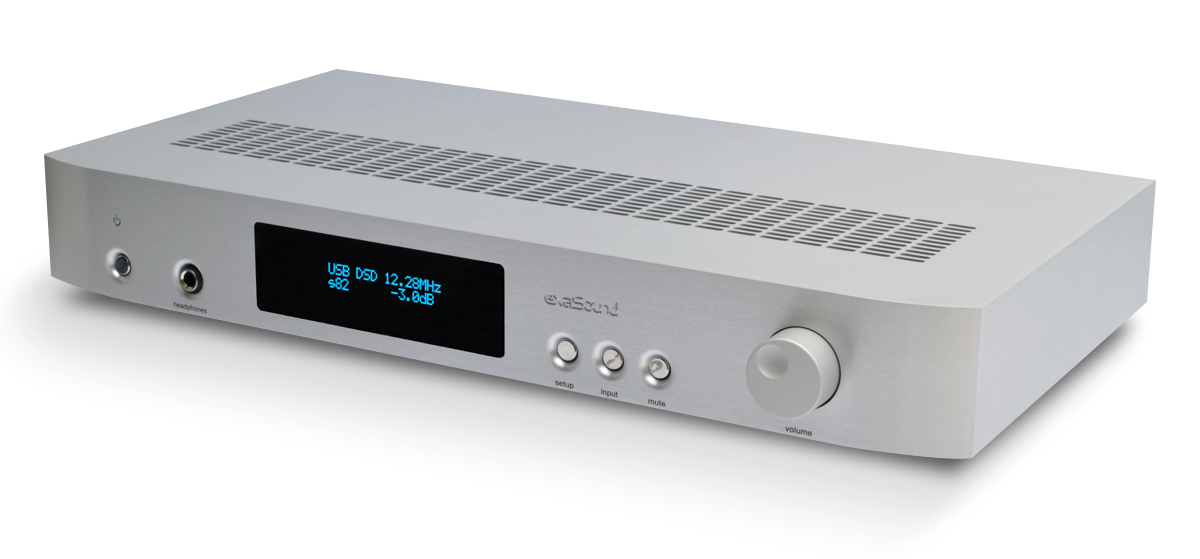 You can also play locally stored music, such as files purchased from download sites or ripped from your own CDs, through your streaming DAC. Some streaming DACs have USB ports for connecting a portable drive loaded with music, and some let you play music stored on the device that's running the app. Quite a few will also play music files stored on computers connected to your home network; but setting up this function can be a little tricky.
If you're connecting a streaming DAC to a stereo receiver, integrated amp, or preamp, it makes sense to change its output mode from variable to fixed, so that you adjust volume with the amp or preamp, rather than using the app or controls on the streamer. Usually, you'll find this option in the settings menu of the app.
While it's natural to focus on the hardware when purchasing a new audio component, as I've written elsewhere, the software is a vitally important consideration with streaming products. I've used streaming DACs whose software made setup and day-to-day use a breeze, and others that generated one WTF? moment after another.
However, after the initial setup, you may not need to use the streamer's app for music playback. This depends on the streaming services and mobile devices you use. Many streaming DACs support Spotify Connect and/or Apple AirPlay. With Spotify Connect, you can cue up music in the Spotify app on any mobile device, and then transfer playback to a component that supports Spotify Connect. Some streamers feature Chromecast Built-in. This lets you cue up music in a Cast-enabled app, and then transfer playback to the streamer. Apple's AirPlay lets you stream audio over your home Wi-Fi network from any music app on an iOS device to any AirPlay component. (For a more detailed discussion of streaming protocols like AirPlay, Spotify Connect, and Chromecast, see my feature "Rules of the Game," published in March 2020.)
Two examples of affordable streaming DACs are the Bluesound Node ($599, all prices in USD), a SoundStage! Network 2021 Product of the Year, and the Volumio Primo ($649 for the Community Edition; $849 for the Hi-Fi Edition, which adds features such as Qobuz and Tidal integration, Tidal Connect, and ripping from an attached optical drive). The Node and Primo both support AirPlay 2 and Spotify Connect.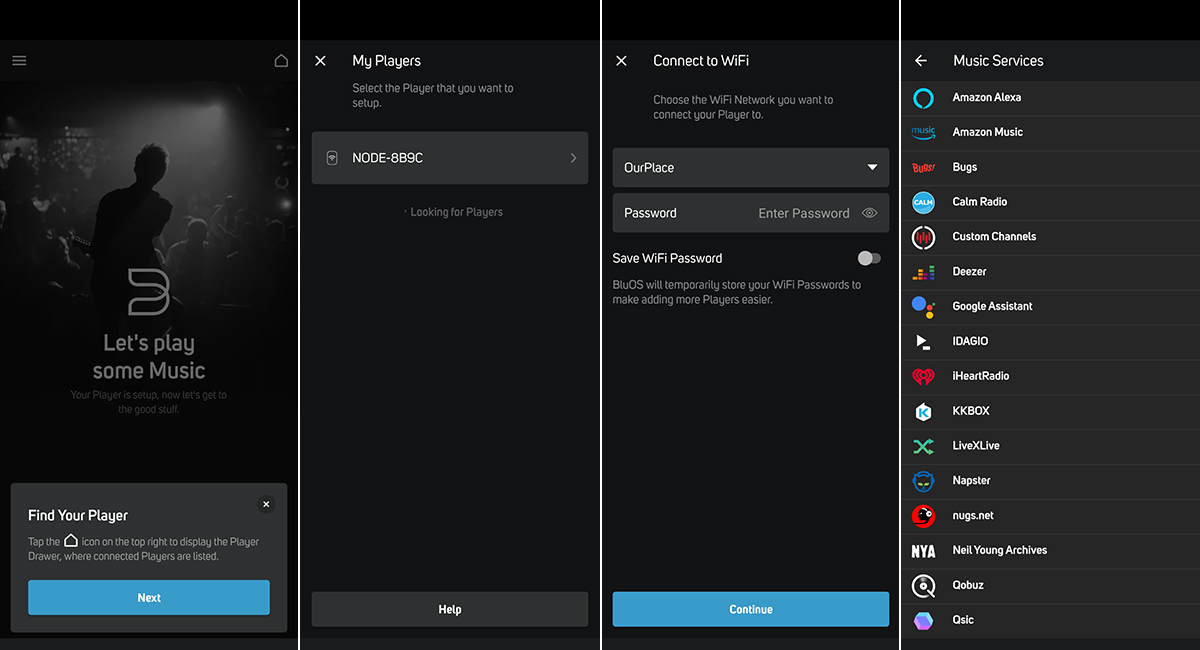 I've often sung the praises of the BluOS software platform that underpins all Bluesound streaming products (and quite a few products from sister brand NAD, and third-party licensees like DALI, Monitor Audio, and Roksan): it's feature-rich, well organized, and stable.
Designed for music playback, Volumio is an open-source Linux distribution that can run on an inexpensive single-board computer such as the Raspberry Pi. The company claims to have over 450,000 users, most of whom are hobbyists running Volumio on homebuilt digital music streamers and servers. But Volumio's software is also used on commercial products such as the Primo, iFi Audio's Zen Stream Wi-Fi streamer ($399), and Pro-Ject Audio Systems' Stream Box S2 Ultra ($899). (The Zen Stream and Stream Box only have digital outputs, so can't be connected to the analog inputs of a vintage amplifier or receiver.)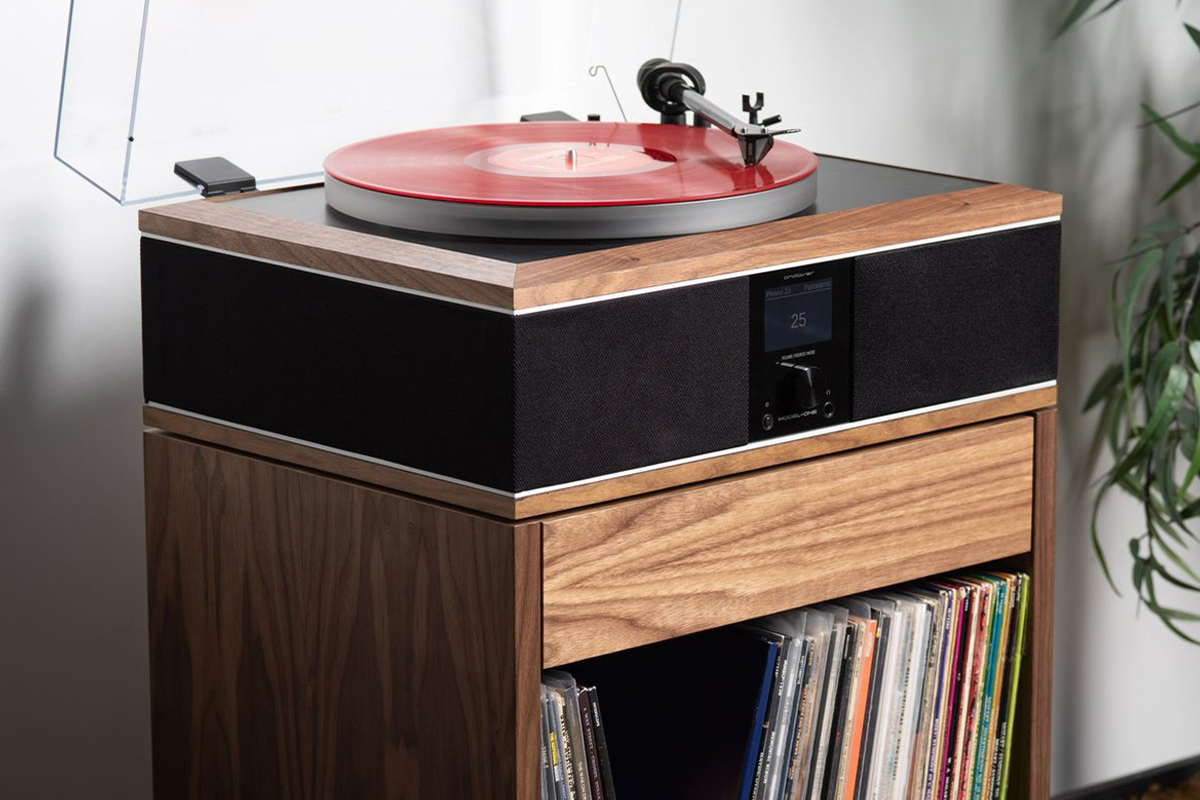 Andover Audio's Songbird ($179) is an ultra-affordable option. This tiny component is a natural companion to Andover's retro-styled Model-One turntable music system ($1999), but it can be used with any audio system. Measuring 3.4″W × 3.25″D × 1″H, the Songbird is small enough to stash at the back of your equipment rack. It has digital TosLink and analog 3.5mm stereo outputs. Andover's app has integrated support for several streaming services, including Tidal, Qobuz, and Amazon Music, and will also let you stream music stored on your mobile device to the Songbird.
There are many higher-end options as well, such as the new exaSound s82 streaming DAC ($6499, review pending), recently unveiled at Florida Audio Expo 2022.
Blasts from the past
There's a parallel trend to vintage hi-fi: new products that hark back to the golden age of hi-fi. Two such examples are Wharfedale's Linton Heritage ($1999/pair with matching stands) and KLH's Model 5 ($2499.98/pair with matching stands), both of which are passive three-way designs with warm-toned veneer enclosures, woven-cloth grilles, and wide baffles, reminiscent of speakers from the '60s and '70s. They're both gorgeous.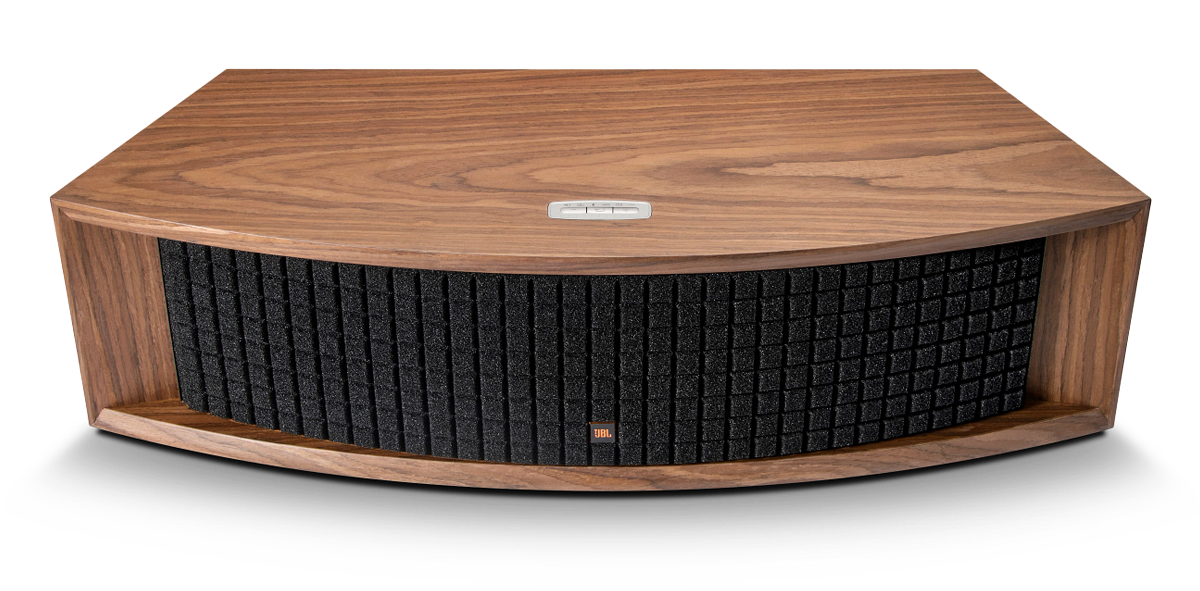 More to the point for Simplifi readers, legendary American brands like McIntosh, Klipsch, and JBL offer retro-styled components with built-in DACs and streamers.
Most of McIntosh Laboratory's integrated amps have built-in DACs. They also sport the black glass front panels and illuminated, blue power output meters that have been a hallmark of the brand since the introduction of its MC2105 and MC2505 solid-state power amplifiers in 1967.
The same design cues are found on some of McIntosh's lifestyle products: Priced at $6000, the MXA80 audio system comprises a compact 50Wpc integrated amplifier-DAC and a pair of two-way, rear-ported speakers. The MXA80's amplifier has USB, coaxial, and optical digital inputs. Maximum resolution is 32-bit/384kHz PCM and DSD256 via USB, and 32/192 via S/PDIF. The MXA80 also has a headphone amplifier, and, of course, McIntosh's distinctive black glass front and glowing VU meters.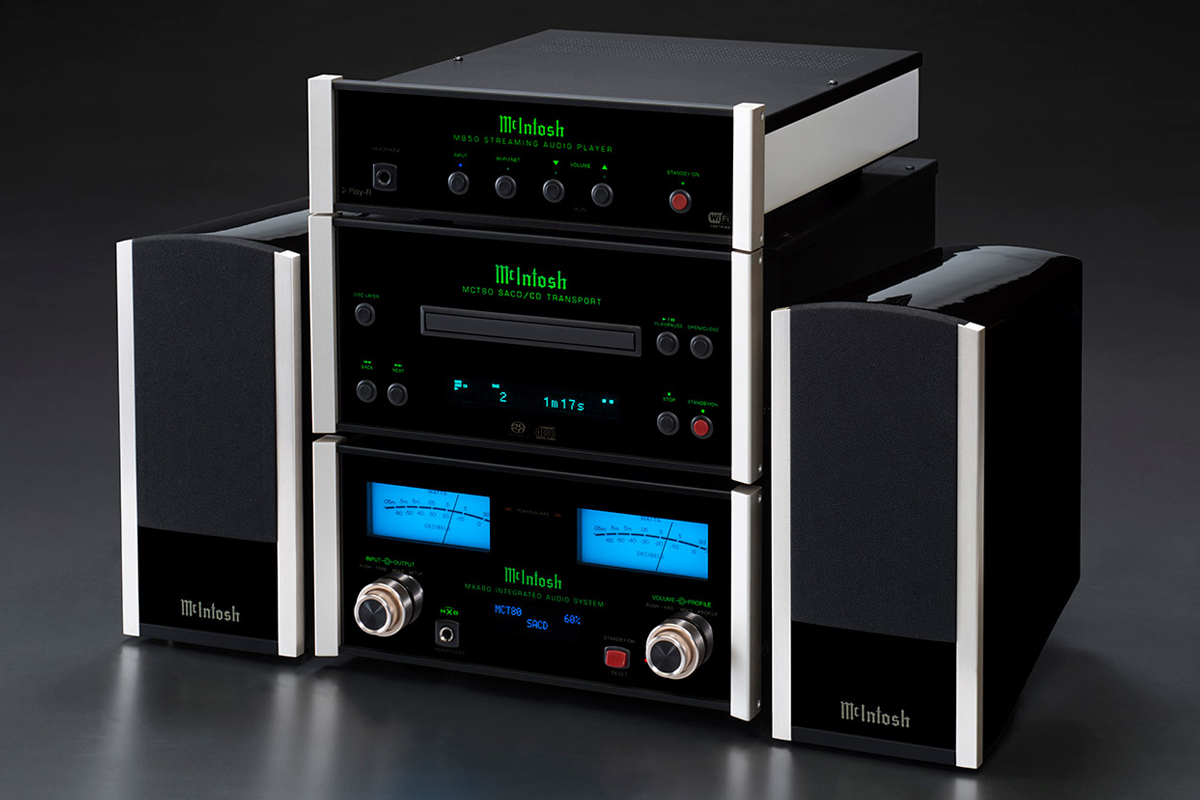 Something the MXA80 does not have is a built-in streamer, but it's simple to add that capability. Based on DTS's Play-Fi software platform, the McIntosh MB50 streaming DAC ($2000) is the same width (11.5″) as the MXA80, so it's a good visual match. The similar dimensions allow users to arrange the MXA80 and MB50 in a stack, which can also include the company's MCT500 SACD/CD transport ($5500).
When combined with the MXA80, the audio system's built-in DAC makes the MB50's DAC redundant. If you want to avoid this duplication, you can use a DAC-less streamer such as iFi's Zen Stream, which has both USB and coaxial S/PDIF outputs.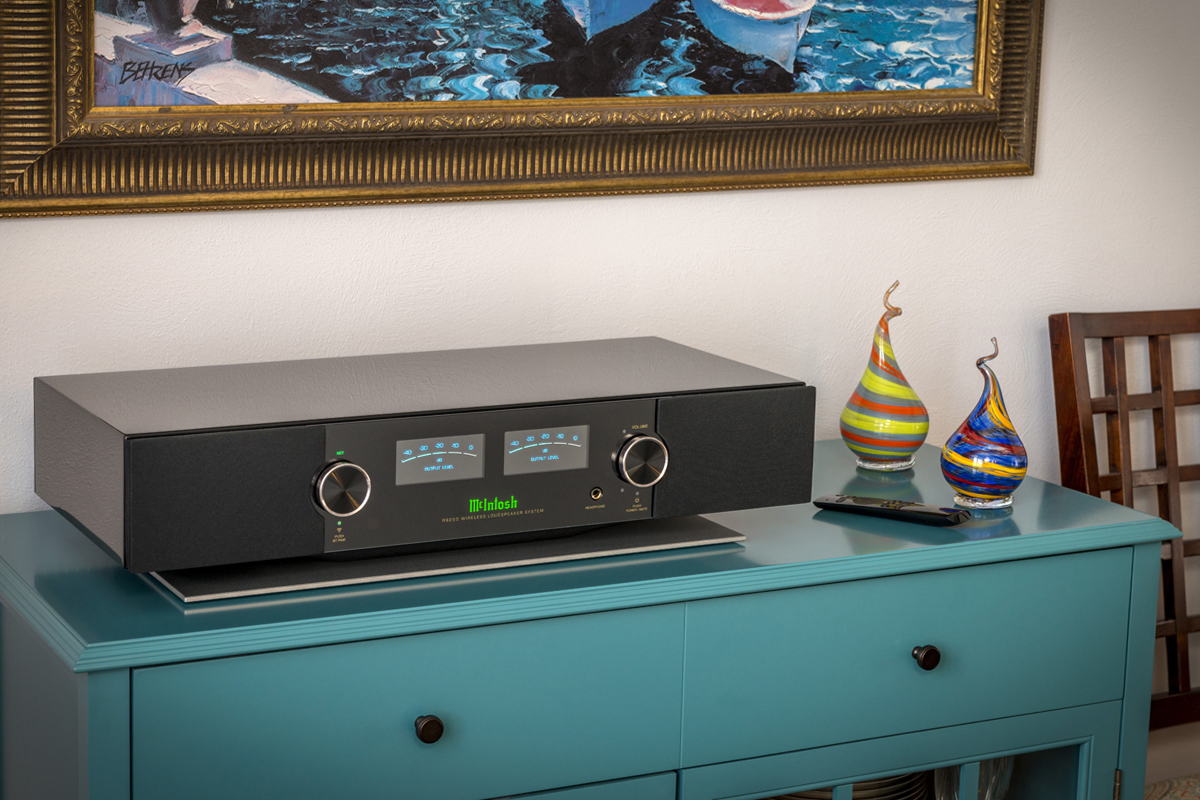 McIntosh has two tabletop music systems that feature the brand's signature black glass faceplate, along with blue digital power output displays. The RS150 ($1200) is an upright, monaural two-way system, with a 5.25″ woofer powered by a 90W amp and 0.8″ titanium-dome tweeter powered by a 30W amp. The RS250 ($3000) is a stereo system, with a 0.8″ titanium-dome tweeter, dual 2″ inverted-titanium-dome midrange drivers, and a 4″ × 6″ woofer for each channel. The RS250's amplifiers deliver 100Wpc to the midranges and tweeters, and 125Wpc to the woofers. Both systems have built-in Bluetooth and Wi-Fi, and support a wide range of streaming protocols, including AirPlay 2, Chromecast, Spotify Connect, and Tidal Connect. Both are Roon Ready. The RS250 also has an HDMI ARC port; moving-magnet (MM) phono, 3.5mm line-level analog, and TosLink inputs; and subwoofer and headphone outputs.
Klipsch's retro-styled tabletop stereo music system, The Three II ($479), and active stereo speakers, The Fives ($799/pair), have wooden cabinets and woven-cloth grilles. They're available in walnut veneer and painted matte-black finishes. "Mid-century magnificent" is how Klipsch describes the products' styling, and the phrase fits.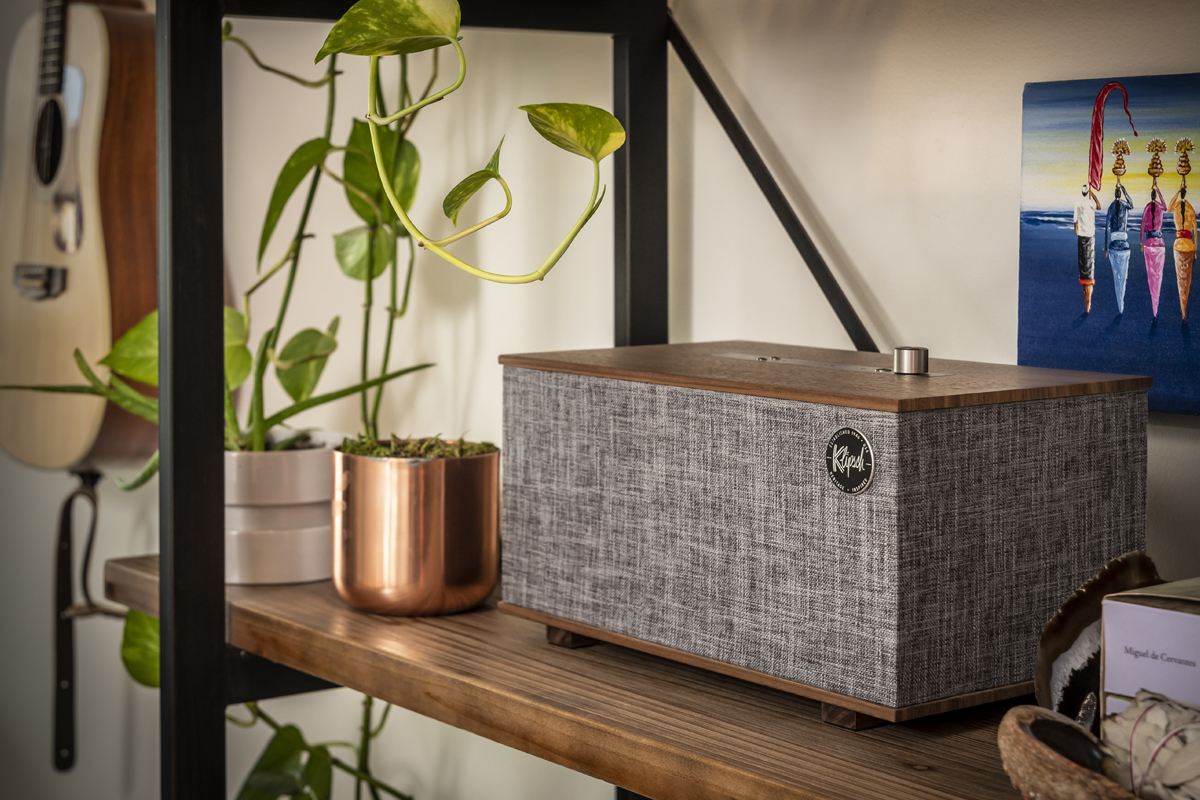 The Three II uses a 2.25″ full-range driver for each channel, and a shared 5.25″ woofer loaded by dual opposed 5.25″ passive radiators. The Fives have a long-throw 4.5″ woofer and 1″ horn-loaded tweeter in each enclosure. Each woofer is powered by its own 60W class-D amp, and each tweeter by a 20W class-D amp. Both products have Bluetooth connectivity, along with MM phono, line-level analog, TosLink, and USB inputs; The Fives also have an HDMI ARC port. Neither has Wi-Fi or network streaming, but you can stream to the Three II and The Fives via Bluetooth. If you want to stream over Wi-Fi, you can connect a product like the Andover Songbird or iFi Zen Stream.
With its satin walnut veneer, arched front panel, and foam grille, JBL's L75ms one-piece wireless music system ($1500, review pending) evokes classic JBL speakers from the '70s and '80s. For each channel, the L75ms has a 1″ aluminum tweeter powered by a 25W amp and 5.25″ woofer with 125W amplifier; these are augmented by a center-mounted 4″ midrange driver powered by a 50W amp. The L75ms has Bluetooth and Wi-Fi connectivity, and supports Apple AirPlay 2 and Chromecast. The companion MusicLife app has integrated support for Tidal, Qobuz, Deezer, and other streaming services. The L75ms also has HDMI ARC, MM phono, and auxiliary inputs, and a subwoofer output.
For listeners who'd prefer a European take on midcentury-modern design, UK-based Ruark Audio has three streaming music systems with round-cornered, wooden enclosures and fabric grilles. The R3 Compact Music System ($999), R5 High Fidelity Music System ($1499), and R7 Mk3 High Fidelity Radiogram ($2999) are available in Rich Walnut veneer and Soft Grey lacquer finishes; all models have gray woven speaker grilles. The R3 and R5 are tabletop systems, while the R7 is a floorstanding system with spindle legs—satin black on the walnut version, cherry veneer on the gray version.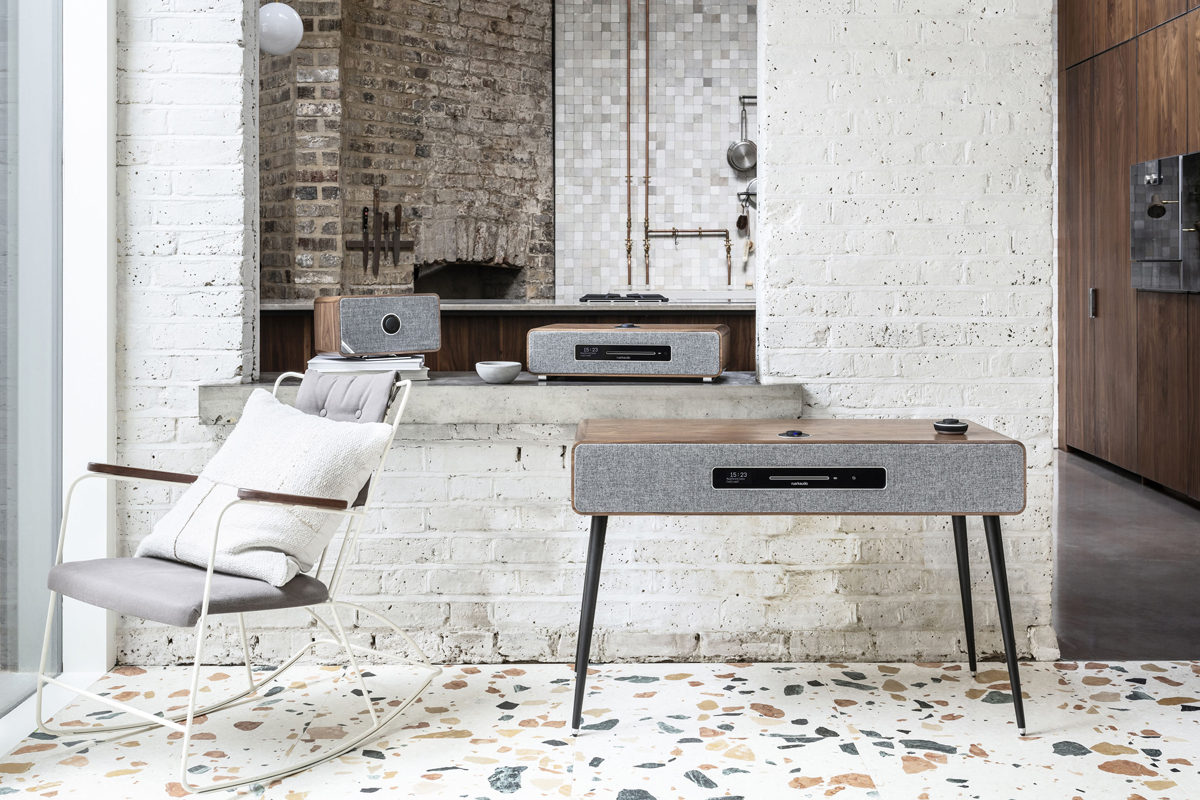 The R3 uses dual 3″ full-range drivers and a 15Wpc class-AB amplifier. The R5 uses the same full-range drivers, but adds a shared 5.1″ woofer powered by a 90W class-AB amp. The R7 Mk3 has 160W of class-AB amplification, driving two 5.5″ dual concentric drivers and a 7.9″ shared woofer.
All three systems have slot-loading CD players and FM tuners, as well as Bluetooth and Wi-Fi connectivity. They support Spotify Connect. The companion app, available for iOS and Android, gives access to Tidal, Deezer, and Amazon Music; it also lets you play music from a portable drive connected to the player's USB Type-A port. The R3, R5, and R7 Mk3 have line-level analog (RCA) and S/PDIF (TosLink) inputs and headphone outputs. On the R5 and R7 Mk3, the RCA inputs have a switchable MM phono stage.
Memory lane
Nostalgia has a strong pull. Not only that—it has healing powers. While I was finishing this article, I read about some studies published in the Journal of Neuroscience and Frontiers in Psychology that found the perception of pain can be reduced by nostalgic experiences. These can be pictures, aromas, or music that evoke pleasant memories.
I'm sure that this site's readers are aware of the healing power of music. Regardless of how our musical tastes evolve over our lifetimes, I think all of us retain a soft spot for the music we listened to as we came of age. For audiophiles, the same often goes for the equipment that provided that experience.
No wonder, then, that retro-styled hi-fi equipment has such appeal, whether it's a piece of vintage gear that we've found at a thrift store and then restored or updated, or a thoroughly modern component that takes its design cues from the golden age of hi-fi.
. . . Gordon Brockhouse
This email address is being protected from spambots. You need JavaScript enabled to view it.