Volumio may not be a household name among audiophiles, but it has a huge following among DIY hobbyists. Based in Florence, Italy, Volumio is the developer of an eponymous, open-source Linux distribution designed for music playback that can run on an inexpensive single-board computer (SBC) such as the Raspberry Pi. The company claims to have over 300,000 users, mainly hobbyists who run Volumio on home-built digital music streamers and servers.
In addition to distributing directly to end users, Volumio licenses its software to 30 third-party brands, including Pro-Ject, whose Stream Box S2 Ultra streamer ($849, all prices USD except as noted) I reviewed in January 2019.
Volumio has now branched into hardware. The Primo can work as a streamer, outputting digital audio via S/PDIF or USB to an external DAC; or as a streaming DAC, outputting analog audio to an external amp or preamp, or to powered or active speakers. The Primo's software-operated volume control allows it to be connected directly to a power amp, or to active speakers that lack their own volume controls.
There are two Editions of the Primo, both of which can play music stored on attached USB drives or streamed over a network. Volumio has uniform worldwide pricing for the Primo. Prices in Europe include value-added tax (VAT) and import duties; in other regions, buyers may have to pay sales tax and duty separately.
Available direct from Volumio, the Community Edition (€479 or $562, including free worldwide shipping) runs the free distribution of Volumio. Features include Shoutcast and TuneIn Internet Radio; Apple AirPlay support; software plug-ins for Spotify Connect, Roon, Squeezebox, and Radio Paradise; and e-mail support from Volumio. Sold in retail stores, the Hi-Fi Edition (€619 or $726) includes support from local dealers and distributors, as well as a lifetime subscription to the MyVolumio Superstar plan (valued at €199). That plan adds several functions, including Tidal and Qobuz integration, CD ripping and playback, Bluetooth connectivity, Alexa voice control, and USB audio input support. Buyers of the Community Edition can add those features by subscribing to the MyVolumio Superstar plan (€66.99/year). For €28.99/year, the MyVolumio Virtuoso plan provides Tidal and Qobuz integration, CD playback and ripping, Alexa support, and Bluetooth connectivity.
While Volumio has distributors in Europe and Asia, it currently has no North American distributor. For regions where Volumio lacks local distribution, the company offers direct support, and in the case of a defective product will ship a new device on receipt of a tracking number for the device being returned. They also sell the Hi-Fi Edition direct to consumers in regions where they don't have dealers.
Hardware
At 6.7"W x 1.8"H x 4.7"D and 0.66 pounds, the Primo is an unassuming little component. Save for the Volumio and Primo logos on the front, the black aluminum enclosure is completely unadorned, with no controls of any kind -- not even a power switch -- and no LEDs or indicators.
From left to right on the rear panel are: a Gigabit Ethernet port; four USB Type-B 2.0 ports for connecting external drives, peripherals such as a mouse and keyboard, or an outboard DAC; a 5V DC power input for the power adapter, and above that the Wi-Fi antenna mount; a coaxial S/PDIF output, and above that an HDMI port; and, at extreme right, a pair of line-level analog outputs (RCA).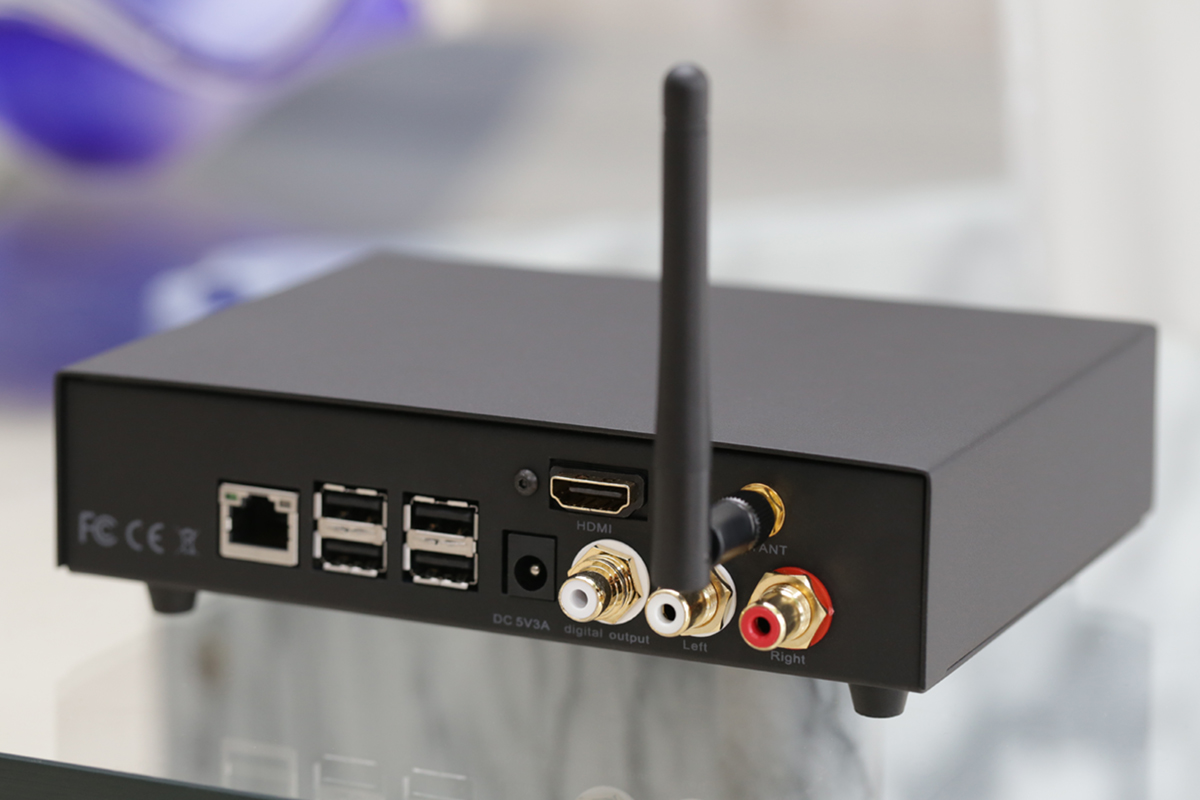 You can control the Primo by attaching a monitor to the HDMI port and a mouse and keyboard to the USB ports, but it's really intended for headless control. The Primo serves up a web interface accessible via a browser on a PC, Mac, smartphone, or tablet connected to the same network as the Primo.
In an e-mail exchange, Volumio founder Michelangelo Guarise explained the Primo's minimalist design: "Primo was designed as a no-frills, high-quality audio product. We intentionally left out all that was not related to audio quality. An example of this approach: People sometimes complain that it has no on-off button. That is intentional. Primo is designed to stay on 24/7 -- it consumes less than 4W on idle -- so adding a button will have increased costs with no audible benefit."
The downside to this approach is that you have to use the web interface for everything. If you want to make a quick adjustment to volume, or pause or skip a track, you have to pick whatever device you're using to run the UI (laptop, phone, tablet), access the interface, and then perform the desired operation. A simple adjustment that would take only seconds with hardware controls can end up taking the better part of a minute.
The upside is that the Primo delivers a lot for the price. It's built around the Tinker Board S from Asus Technology, rather than the ubiquitous Raspberry Pi. The Tinker Board has separate pipelines for networking and USB -- Guarise said this improves the sound quality with network playback, and when using USB for audio output. Instead of storing the Linux distribution and application software on an SD card, the Tinker Board uses an integrated 16GB embedded Multi-Media Controller (eMMC). This improves speed and reliability, Guarise claimed. According to a graph on the Primo website, the Tinker Board's networking throughput, for both client and server operations, is an order of magnitude faster than an unnamed SBC, which Guarise confirmed was a Pi.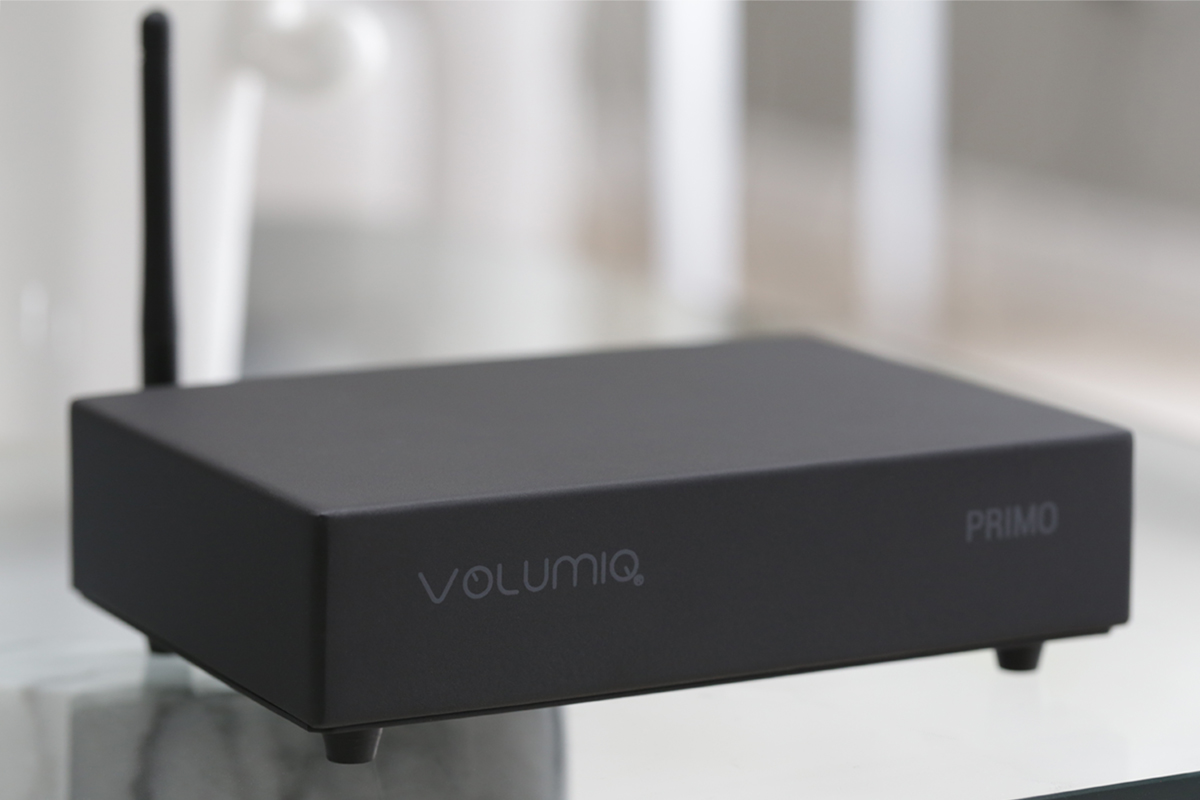 However, the Raspberry Pi is now in its fourth iteration, and its performance has markedly improved since the first Pi SBCs were launched, in 2012. Pro-Ject's Stream Box S2 Ultra is based on a Compute Module 3 version of a Raspberry Pi 3 SBC, its four-core processor an order of magnitude faster than the single-core CPU in the original Pi. That board uses eMMC storage as opposed to an SD card. Not surprisingly, there was little difference in the way the Stream Box and Primo performed. The Stream Box took longer to boot up -- 70 instead of 45 seconds -- but otherwise, my experiences of them were virtually identical. Scrolling through album listings in Qobuz and my local music library felt the same on both devices. And given that they run the same software, the feature content and operation was exactly the same.
The Primo's streamer section can play PCM audio of resolutions up to 24-bit/192kHz through its coaxial S/PDIF output. Through its USB port, the maximum resolution is 32/768. For analog output, the streamer section is connected to ESS Technology's ES9038Q2M mobile DAC, which can accept 24/192 PCM and DSD128 via its internal I2S interface.
Setup and software
The Primo's Quick Start Guide (included) provides all the information needed to set up the player. However, the Primo's flexibility makes it worthwhile to download and digest the full manual, which devotes several pages to daily operation.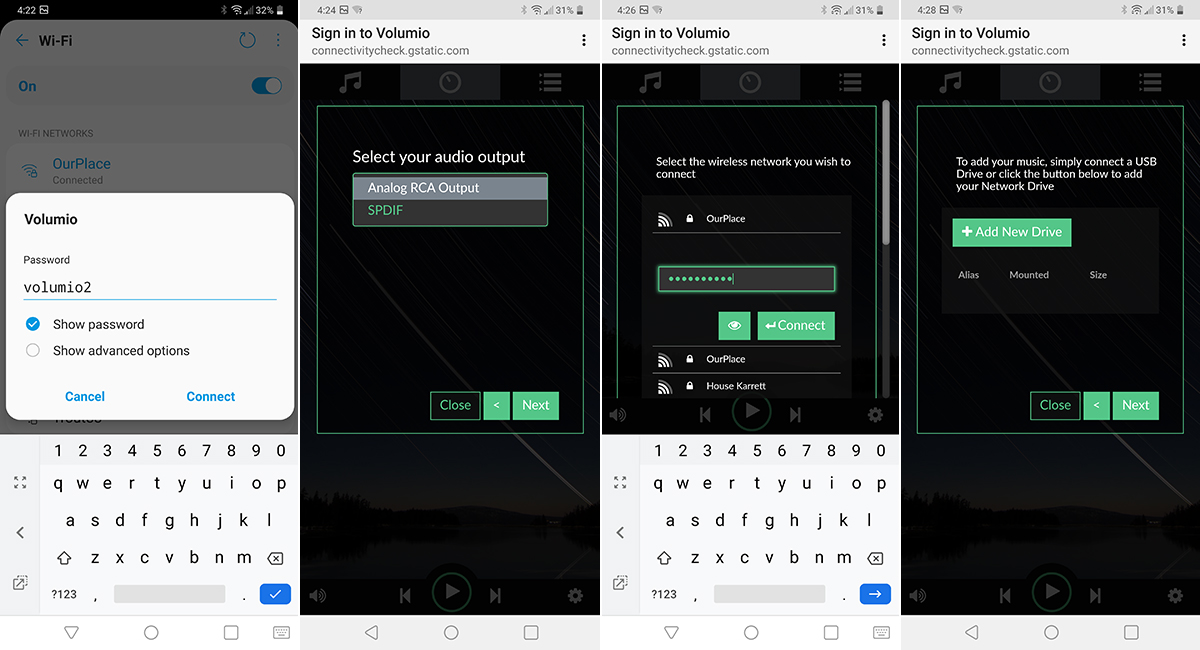 The first time you plug in the Primo, you have to give it five minutes to initialize. That done, the Primo will create a Wi-Fi hotspot called "Volumio." Connect to that network in the Wi-Fi Settings menu of your smartphone or tablet using the password "volumio2," and the Volumio web interface opens automatically. There you select your preferred language, give the device a name, select your audio output (analog, S/PDIF, USB, HDMI), choose your Wi-Fi network and enter its passphrase, and then, if desired, register for a MyVolumio plan (the Hi-Fi Edition comes with a coupon for activating a lifetime subscription to MyVolumio Superstar). I experienced no hitches whatsoever when I used my LG G7 ThinQ smartphone to set up the Primo.
After setup, you can access the Primo's interface by entering "volumio.local" in the address line of a browser on a Mac or iOS device. On a Windows PC or Android device, you have to enter the IP address given to the Primo by your network router -- it'll be something like 192.168.86.72 (the IP address provided to the Primo by my Google Wifi network). Volumio offers iOS and Android control apps ($2.79 and $2.99, respectively) that duplicate the web interface. (A coupon for the Android app is included with the Primo Hi-Fi Edition.) The app's main attraction is that it's always there on your device's home screen -- no need to fire up the browser and enter a web address when you want to play music. For this review, I installed the Volumio app on my iPad Mini.

The Volumio interface has four main components/pages: Browse, which lists available music sources (artists, albums, and genres; streaming services; local and network drives; Internet Radio; etc.); Playing, where you can see what's playing, adjust volume, choose tracks. etc.; Queue, which shows all tracks in your playback queue and lets you rearrange their order; and Settings, where you can add software plug-ins, activate clients for streaming services, control output settings, etc. All operations are well explained in the online manual.
Volumio is a rich, very flexible application with a moderate learning curve. But the interface is well designed, and I quickly got the hang of it. I did experience a few quirks, though.
I loaded up an Adata solid-state drive with music and connected it to one of the Primo's USB ports. Volumio didn't display album art for most albums, even though that information is embedded in the files. "We explicitly ignore embedded album art," Guarise told me in an e-mail, "since with our current technology it sometimes represents a performance bottleneck. We are working to improve the situation in the future." Curiously, the Volumio did display art for some albums on that drive, including a recording of Shostakovich piano music purchased as a download from Hyperion and shown in the screen grabs above.
More problematic for me was Volumio's inability to alphabetically sort album names -- the order in which albums were listed was haphazard. "We have a sorting option for artists," Guarise wrote, "and we can add an option in the future for album sorting. We have never received such an inquiry, but we're happy to improve the software."
I half-understand where Guarise is coming from. For most genres, the most convenient way to view a music library is to sort by artist name -- rock listeners want to see all their Led Zeppelin albums grouped together. But for some genres, the inability to sort by album name is a problem. I listen to a lot of classical music, and have tagged my albums so that works of different composers are grouped together. After that, sorting by album lets me find all my Beethoven symphonies in one place, rather than being scattered among artist names for different conductors or orchestras.
The only plug-in I activated was Roon Bridge, which allows the Primo to work as a Roon endpoint. Weirdly, that added four Roon endpoints associated with the Primo: ES90x8QM DAC, USB Audio OnBoard, USB AudioOnBoard #1, and USB Audio OnBoard #2. I asked Guarise about this. "You should care about only ES90x8QM DAC, as this is the onboard DAC, and USB AudioOnBoard #1, which is S/PDIF output."
In the latest version of Volumio, the Shairport Sync utility that enables AirPlay compatibility is turned on by default. So without any intervention on my part, the Primo showed up as an AirPlay device on my iPhone SE and iPad Mini.
For this review, Volumio provided a Community Edition Primo but also sent a coupon code for a year's use of MyVolumio Superstar, so that I could experience the full functionality of the Hi-Fi Edition.

As noted, one of those extra features is the ability to play and rip CDs. If you're playing an MQA-encoded CD, Volumio will pass along MQA data to a connected MQA-capable DAC. CD ripping worked like a charm. I connected an Asus optical drive to one of the Primo's USB ports, and when it had powered up I inserted a CD: the Allman Brothers Band's Brothers and Sisters (Polydor 825 092-2). A new option -- Audio CD -- appeared in Volumio's Browse window; when I selected it, the next screen showed the album's tracks and a description (but no album art), plus an icon for viewing Album credits. There was a big Play icon next to the album title, and above that, icons for ejecting and ripping the CD. When I chose ripping, an overlay on the screen appeared where I could edit metadata for the entire album or for individual tracks -- nice! (For editing metadata I prefer to use a mouse, keyboard, and monitor rather than run the Primo headless.) At the bottom of the screen was a dropdown menu for choosing a destination for the ripped files -- in this case, either the Primo's internal storage or the Adata SSD. Ripping the 38-minute album to the Primo took just over nine minutes -- twice as long as with my early-2015 Apple MacBook Pro. Ripping completed, the album was in the Primo's library, complete with album description and credits -- and album art.
The Superstar plan also provides Tidal and Qobuz integration, but lacking an active Tidal subscription, I didn't try this. Superstar also lets you configure any of the Primo's USB ports as an input -- for example, for connecting a turntable with USB output.
I did use Volumio's Qobuz client extensively, and it worked solidly. I appreciated that it incorporated one of my favorite features for discovering new music on Qobuz: Press Awards. However, unlike the Qobuz app, Volumio doesn't identify the organization granting the award -- e.g., Pitchfork or Diapason d'Or. Another Qobuz feature I really like is the ability to view album booklets when the record label makes them available. This feature is not supported by Volumio, but Guarise says it's on "our to-do list." I most missed the ability to filter new releases by genre. Guarise said that feature will be added in a software update later this year.
Listening I
For my first round of listening, I connected the Primo to the RCA inputs of my Elac Navis ARF-51 active floorstanding speakers using 2m- and 5m-long AudioQuest Mackenzie interconnects, and compared it with a Bluesound Node 2i, also connected to the Navises with AudioQuest RCA interconnects. I used pink noise and an SPL meter to match the levels of the two components to within 0.5dB.
At $549, the Node 2i costs slightly less than the Primo Community Edition and significantly less than the Hi-Fi Edition, but it's a more polished product. It has hardware controls for volume up/down, play/pause, and previous/next track. Its BluOS software has built-in clients for many more streaming services, and supports AirPlay 2, which allows multi-point streaming from iOS devices. While, unlike Volumio, the Qobuz client in BluOS doesn't show Press Awards, it does permit filtering by genre -- which Volumio currently doesn't. With albums on connected USB drives, most album art is shown in the BluOS app; more important, albums are listed in alphabetical order. Both the Node 2i and Primo can be used as Roon endpoints.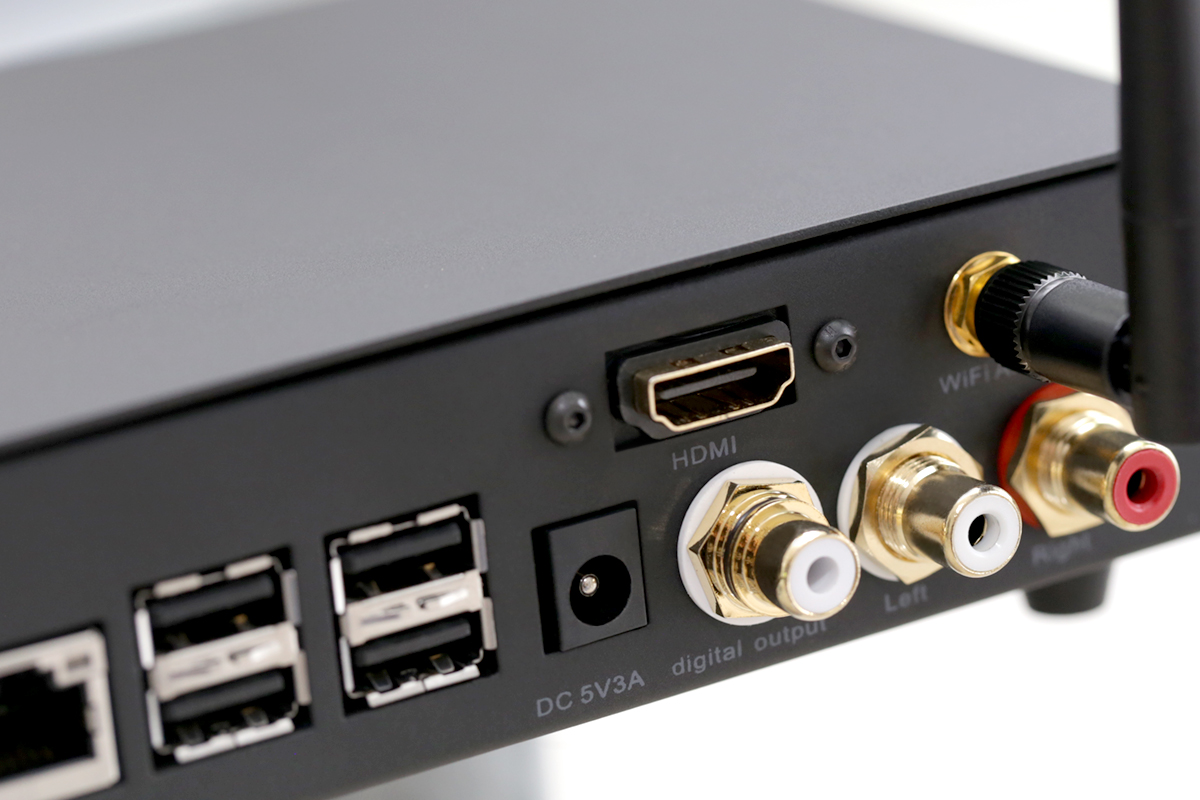 From the music library on my Mac Mini via Roon, I streamed the Scherzo of Mahler's Symphony No.6, in a legendary performance by the New Philharmonia Orchestra under Sir John Barbirolli (16-bit/44.1kHz ALAC, EMI). Sometimes played as the second movement and sometimes as the third (Mahler's preference changed over the years), the Scherzo is a grotesque dance, threatening passages for pounding timpani and staccato strings punctuated by gentler but ungainly sections.
My comparison of the two systems' sounds favored the Volumio Primo, which presented orchestral textures more transparently -- they sounded more homogenized through the Bluesound. String tone seemed a little less steely on the Bluesound, but also a little truncated. Through the Volumio, the violins' staccato notes had more bite, as did the brasses, and the double basses had more growl. Cellos and double basses sounded bigger and breathier through the Primo. The soundstage created by the Volumio was wider and deeper than the Bluesound's, and the Primo generated a bit more dynamic excitement.
Turning to something more tender, I streamed "III: Keeping Distance," from Suite: April 2020 by the American jazz pianist Brad Mehldau (24/96 FLAC, Nonesuch/Qobuz), using the Qobuz clients in the Volumio and BluOS apps. This reflective, intimate suite is a wonderful example of the bursts of creativity that have emerged from the COVID-19 pandemic. Its 12 movements portray a day in the life during the pandemic, beginning with "I: Waking Up" and concluding with "XII: Lullaby." The slight discords and disjointed rhythms of "III: Keeping Distance" wonderfully convey the awkwardness of public life in this time of plague.
With this piece, it was a virtual tie between the Node 2i and Primo. Piano tone was a tad less clangy through the Bluesound, and I think a little more natural. The biggest difference was in the portrayals of space, which was more expansive from the Volumio -- I could better appreciate the reverberation of the piano in the Amsterdam recording studio in which this album was recorded.
Ramping up the intensity, I played an SACD rip of "Welcome to the Machine," from Pink Floyd's Wish You Were Here (DSD64, EMI/Analogue Productions), via Roon from my Mac Mini. Here I intentionally threw a curveball at the Bluesound. While the Primo supports DSD, the Node 2i does not -- Roon converted the stream to 24/176.4 PCM before sending it to the Bluesound.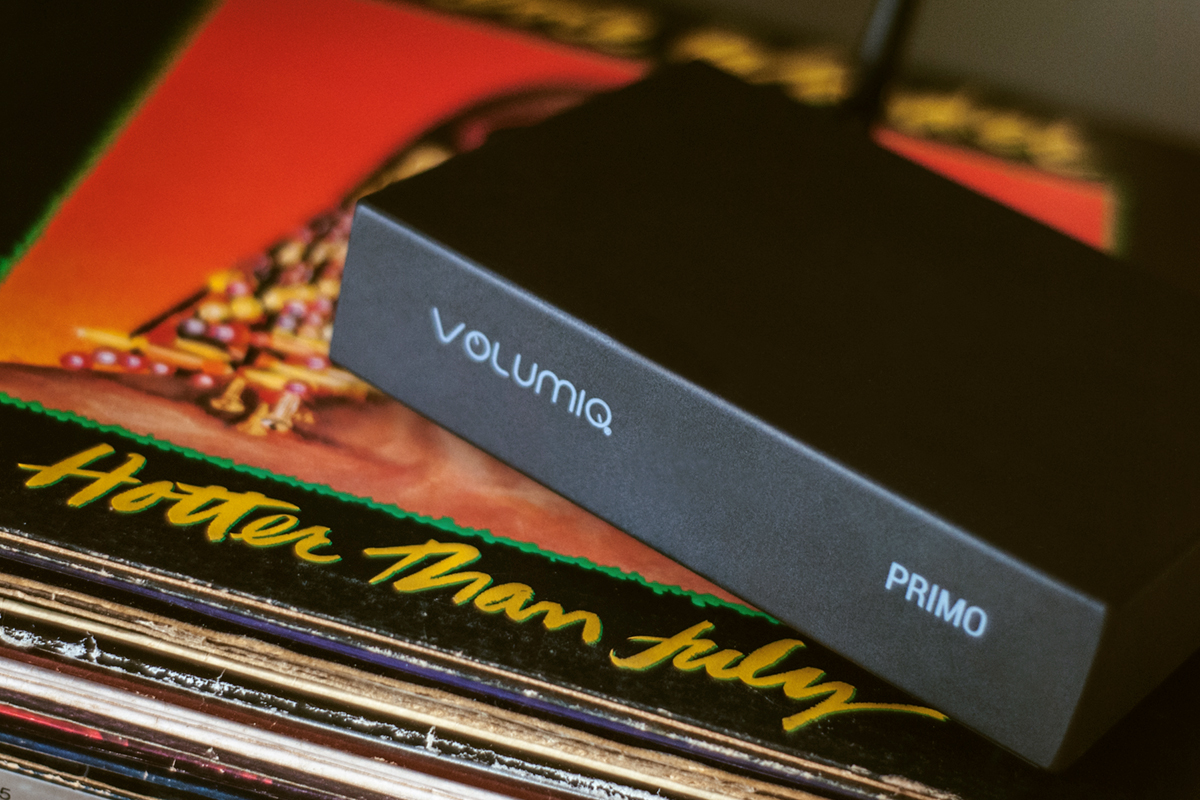 It sounded fantastic through both components. The swirling industrial effects, created by Richard Wright on synth, Hammond organ, and mini-Moog, had slightly more impact through the Primo, and more space -- everything was spread out more. The steel strings of David Gilmour's 6- and 12-string acoustic guitars had a bit more metallic sheen through the Primo, and I heard a little more of their wooden bodies. The Primo unraveled the dense mix just a bit better -- the Node 2i sounded a tad congested by comparison.
Listening II
To separately evaluate the Primo's streaming and DAC sections, I connected it via USB to an iFi Audio iDSD Pro ($2749) with a 2m AudioQuest Cinnamon USB link, and connected the DAC to the balanced (XLR) inputs of my Elac active floorstanders with 2m XLO Pro XPA-2 interconnects. The iFi offers an abundance of settings, but I did not use these. I used its solid-state output stage, and left it in Bit Perfect mode, so that it performed no upsampling.
It was immediately clear that the iDSD Pro's DAC section is in a sonic league different from the Primo's -- as it should be, given that it costs about four times the latter's price. With "III. Keeping Distance," Brad Mehldau's piano had greater solidity, with more space around the notes. In the Scherzo from Mahler's Symphony No.6, the orchestra sounded fuller but also more transparent. The New Philharmonia strings had comparable bite from both DACs, but sounded a little lusher from the iDSD Pro. Dynamics were a bit more effortless.
To assess the Primo's streamer section, I compared it with Pro-Ject's Stream Box S2 Ultra ($849), also connected to the iDSD Pro via USB. The Stream Box uses a reskinned version of Volumio, so operation of the two products is identical. The Stream Box has the same problem with album titles on connected drives, and the same nifty CD ripper. As noted in my review of the Stream Box, it also has an effective USB Detox feature that cleans up noise when playing music from a PC or Mac.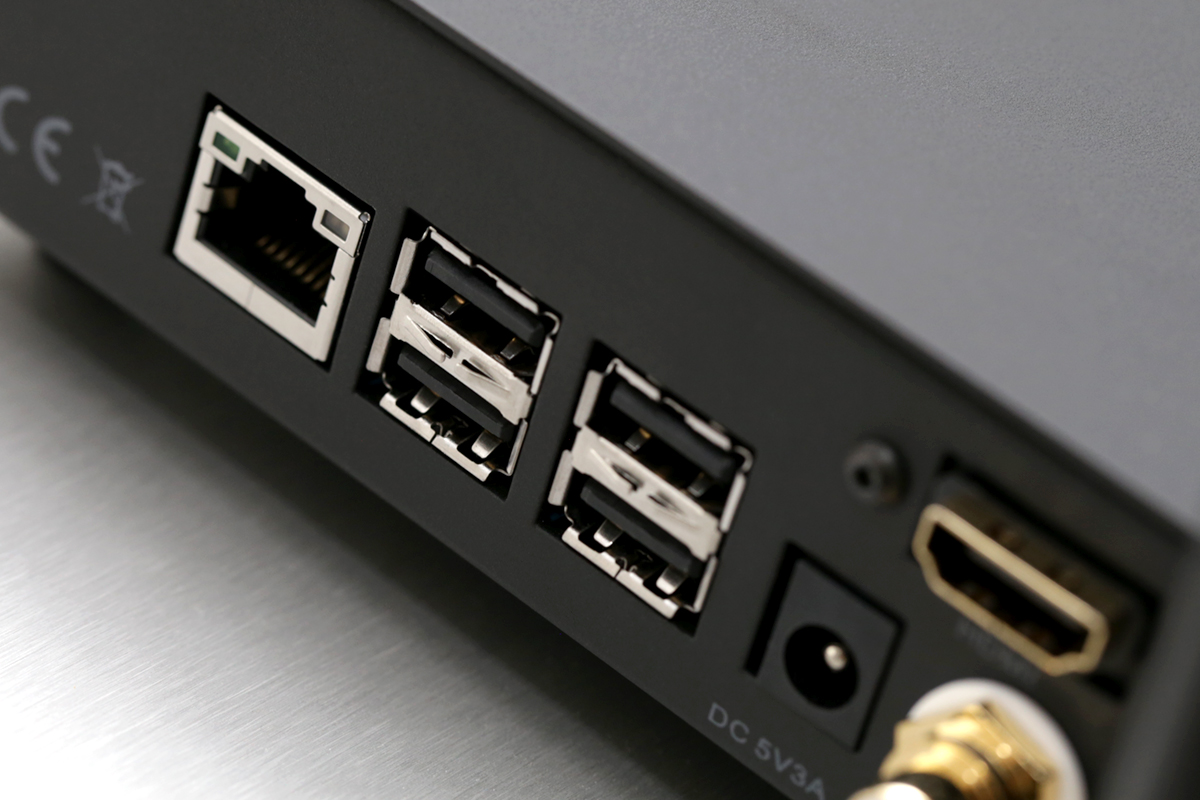 Pro-Ject has paid careful attention to the Stream Box's power supplies, clock, and RF filtering, to minimize noise and jitter. The bits-is-bits brigade may turn up their noses, but I could hear the difference this made with the Mahler symphony. The Scherzo sounded less glary and more refined when sent to the iDSD Pro from the Stream Box than from the Primo -- not night-and-day, but definitely audible.
I heard similar differences in "Moon (The Return Amplifies the Unity)," from American jazz trumpeter Ambrose Akinmusire's On the Tender Spot of Every Calloused Moment (24/96 FLAC, Blue Note/Qobuz). Akinmusire's trumpet had similar bite through both components, but through the Pro-Ject streamer it had a slightly more burnished tone and a bit less glare. The background through the Stream Box was a little "blacker," which allowed the contributions of Akinmusire's bandmates -- pianist Sam Harris, double bassist Harish Raghavan, drummer Justin Brown -- in this frenetic track to stand out more clearly; through the Primo, they were a bit more mushed-together.
Streamed via Roon to the Primo and iDSD Pro, "Redshift," from Patricia Barber's Smash (24/96 ALAC, Concord Jazz/HDtracks), had delicious swing. The Primo-iDSD Pro combination threw a wide, deep soundstage with excellent image specificity. But this fabulously clever song -- a must-hear for every music lover who is or was a science major -- sounded even better from the Stream Box. Microdynamics were a touch more subtle, so that I was more aware of Barber's phrasing on piano. John Kregor's acoustic guitar stood out more clearly -- it was if he were fingerpicking his notes right in front of me. Again, not a huge difference, but noticeable.
Keep in mind that the Stream Box S2 Ultra costs $287 more than the Community Edition of the Primo, and $123 more than the Hi-Fi Edition, and it does not have a DAC section.
Conclusion
Overall, I think the Volumio Primo offers a great combination of value and sound quality, and it has some great features, such as CD ripping. Overall, it's a rich, flexible music player. And its software is robust -- I experienced no crashes or hiccups during my time with it. That's how you build a user base 300,000 strong.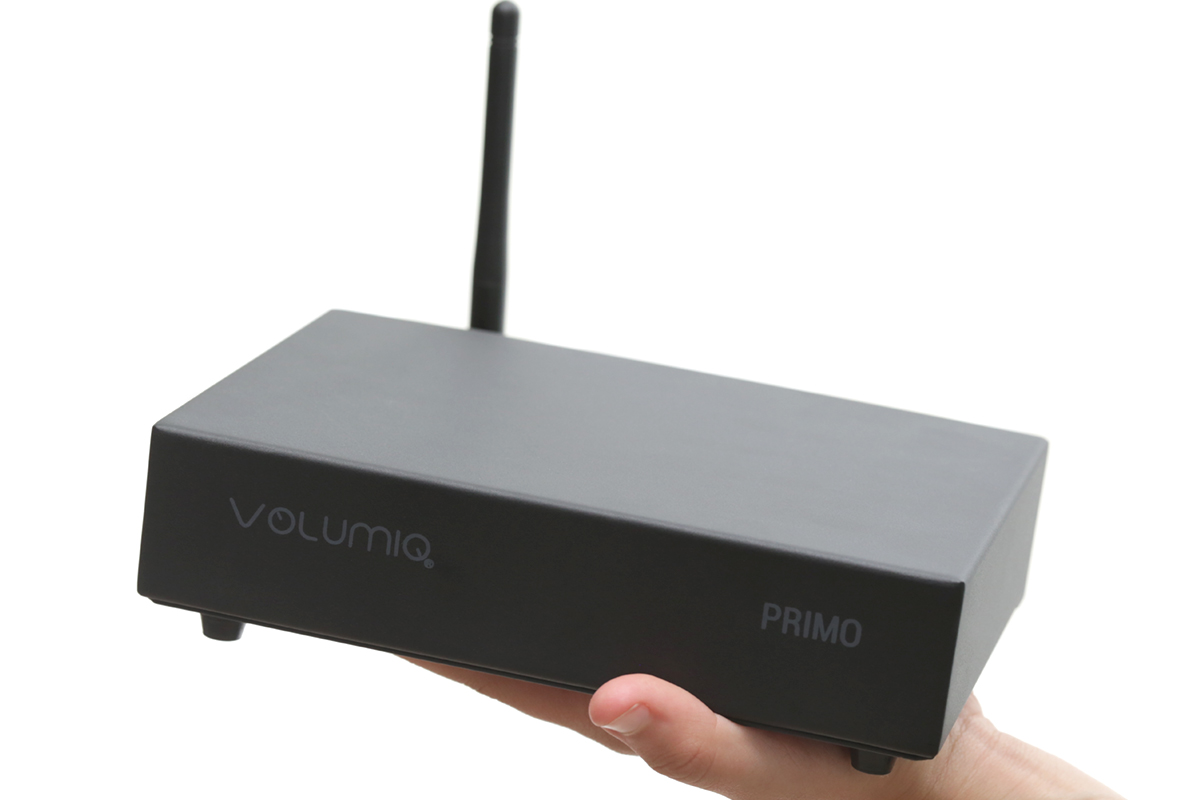 However, I have two small caveats. The lack of hardware controls may bother some. I like being able to make a quick volume adjustment without having to fire up an app -- say, if someone needs to talk to me when I'm playing the music loud. Still, as Volumio founder Michelangelo Guarise notes, its minimalist design is what enables the Primo to deliver such great sound for such a low price.
The software has some rough edges, notably the inability to display albums on connected drives in any meaningful order. That won't matter to some listeners, but it could be a deal breaker for classical fans.
But if you're undeterred by those caveats, and are looking for a budget-priced component for playing locally stored and streamed music files, Volumio's Primo should definitely be on your shortlist. Combined with a simple integrated amplifier or a good set of powered or active speakers, the Primo could serve as the cornerstone of an affordable music system with killer sound quality.
. . . Gordon Brockhouse
This email address is being protected from spambots. You need JavaScript enabled to view it.
Associated Equipment
Active loudspeakers -- Elac Navis ARF-51
Streamers and DACs -- Bluesound Node 2i, iFi Audio iDSD Pro, Pro-Ject Stream Box S2 Ultra
Sources and control devices -- Modified Apple Mac Mini (mid-2011) running Roon Core, Apple iPad Mini 3, LG G7 ThinQ smartphone
Interconnects -- AudioQuest MacKenzie (RCA, 2m, 5m), XLO Pro XPA-2 (2m, XLR)
USB link -- AudioQuest Cinnamon (2m)
Network -- Google Wifi (three-node mesh)
Volumio Primo Community Edition and Hi-Fi Edition Streaming DACs
Price: €479/$562 USD (Community Edition), €619/$726 USD (Hi-Fi Edition).
Warranty: Two years parts and labor.
Volumio Srl a socio unico
Via dei Pepi 76R
50121 Firenze
Italy
E-mail: This email address is being protected from spambots. You need JavaScript enabled to view it.
Website: www.volumio.org