Over the past several years, Ohio-based SVS has earned a reputation for making affordable, high-performance loudspeakers and subwoofers. Its subs, of course, are active, but until recently, all of its full-range speakers were passive designs. Last year, SVS introduced the fully active, two-way Prime Wireless speakers ($599.99/pair; all prices USD).
My review samples had an impeccable gloss-black finish -- the Prime Wireless system is also available in gloss-white. The enclosures are impressively rigid -- I'd have had to break a knuckle to excite any kind of resonance. The elegantly chamfered front baffles each have four recessed cups for attaching the supplied cloth grilles. Each rear-ported enclosure contains a 4.5" polypropylene midrange-woofer and a 1" aluminum-dome tweeter; the right-channel speaker serves as the master. In addition to an active, DSP-based second-order crossover centered at 2kHz, the master speaker contains four 50W class-D amplifiers: each of the total of four drivers is independently powered.
Speaker-level audio signals are sent to the left speaker via a supplied 10' four-conductor cable with proprietary terminations. In addition to the left-channel speaker output, the rear panel of the master speaker has RCA and 3.5mm line-level analog inputs, a TosLink input with support for PCM audio to 24-bit/96kHz, a USB port for charging mobile devices, Ethernet in and out ports, and an RCA subwoofer output jack. When a sub is connected, the Prime Wireless automatically implements an 80Hz low-pass filter.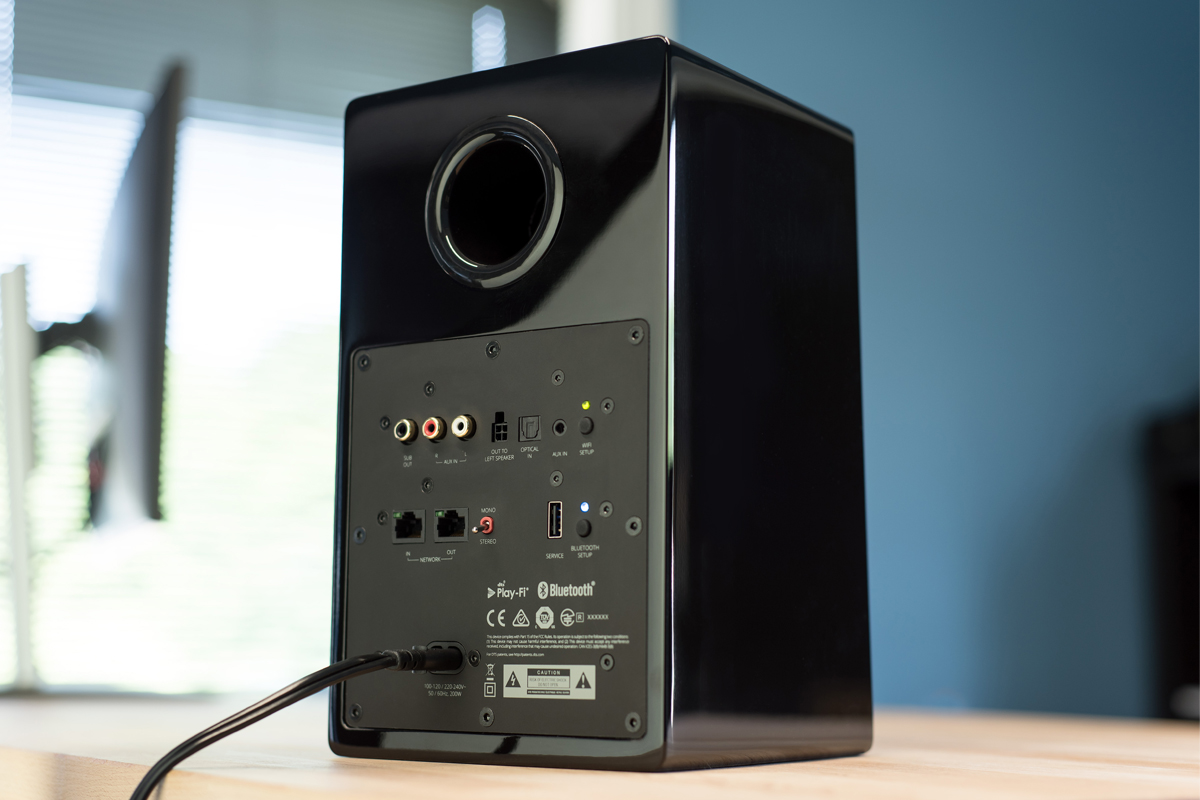 The Prime Wirelesses also have built-in dual-band Wi-Fi, and support DTS's Play-Fi whole-house music software. With a mobile device running the Play-Fi app (available on Apple's App Store and Google Play), you can stream music to the Primes from a wide range of Internet services, as well as from your portable device.
One of Play-Fi's biggest attractions is the ability to mix and match products from different brands. Licensees include Anthem, Arcam, Definitive Technology, Klipsch, MartinLogan, McIntosh, Onkyo, Paradigm, Pioneer, Polk, Rotel, and Sonus Faber. A Play-Fi system could include an Onkyo A/V receiver in the home theater, an Anthem amp in the music room, and a pair of Prime Wireless speakers in the home office. Play-Fi lets users send different streams to different rooms, or group rooms together for synchronized playback. You can even send music playing on a CE component connected to one Play-Fi component to Play-Fi components in other rooms.
On the lower front of the right Prime Wireless is a control panel, with a knob to either side of a central LCD display. Turn the knob on the right to adjust volume, or press it to Play/Pause. The knob on the left is used to select sources. A useful feature of the Prime Wirelesses is the ability to program up to six presets in Play-Fi, which you select by pressing the left-hand knob on the master speaker. I used this to program several Internet Radio stations for instant recall, so I could start playing them without going through the app. It worked like a charm.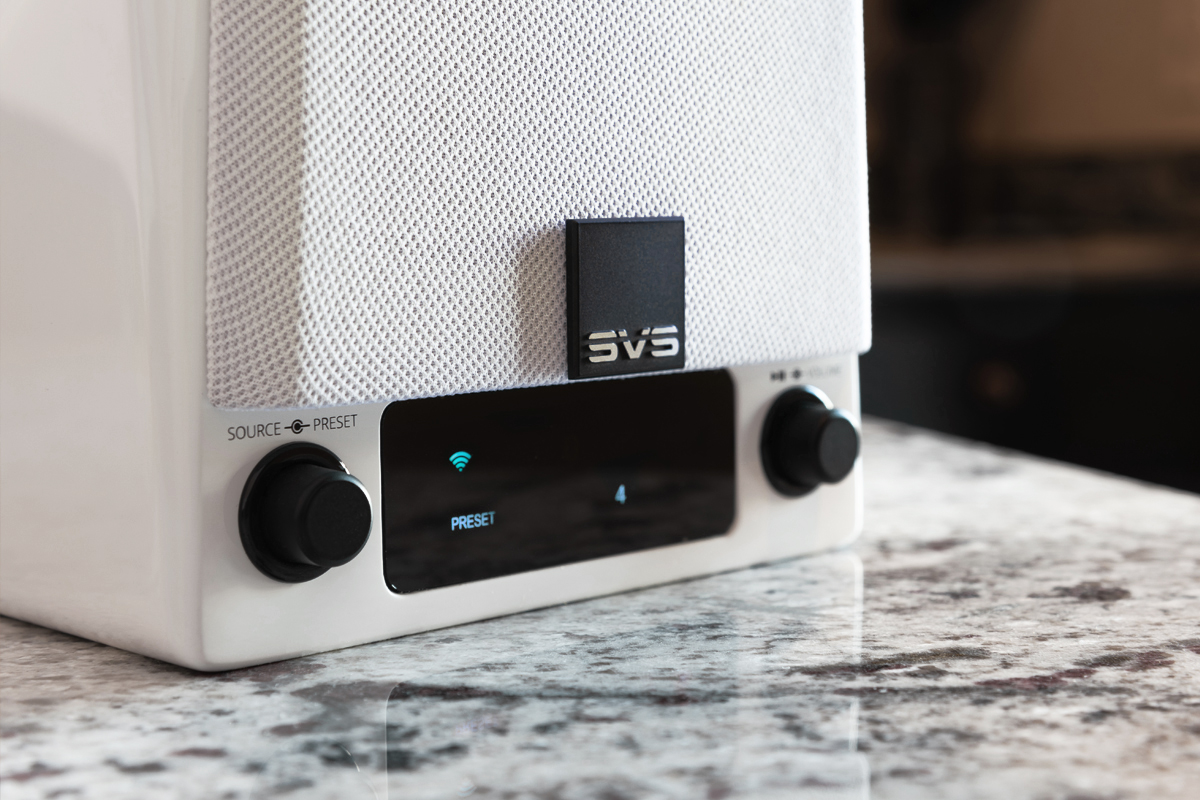 The Prime Wireless system doesn't include a remote control. When you're playing music from your phone via Play-Fi, you can adjust volume with the app. To adjust the volume of sources connected to the Primes' analog or optical inputs, you have to enable the Volume Remote function, found by pressing the + button for adding a zone in Play-Fi. This is a little confusing, and was not adequately explained in the SVS manual (SVS says it's updating the manual to make this clearer).
Setup and software
You can just start playing music through the Prime Wireless speakers by connecting a source to one of their inputs, or streaming from a smartphone via Bluetooth. But if you want to stream music from the Internet, or use Wi-Fi to play music on your device at full resolution, you'll have to connect the speakers to your home network. If the Primes are located near your router, that's a piece of cake -- just run an Ethernet cable from the router to the master speaker. Wi-Fi isn't a whole lot harder. The first time I launched Play-Fi on my LG G7 ThinQ smartphone, it searched for other Play-Fi devices and, finding none, invited me to set one up. I selected that option and was shown a screen on which I entered the password for my home network. Play-Fi uploaded login information to the SVS speaker, then asked me to select a name (e.g., Living Room, Kitchen) for the speaker. Now I was able to play music from my phone or streaming services through the speakers.
In the Settings menu, accessed by tapping the little gear icon, you can select which services you want to see in Play-Fi's main menu. (That way, you won't see a long list of services you don't use.) The first time you use a streaming service, you enter your username and password; thereafter, Play-Fi connects automatically.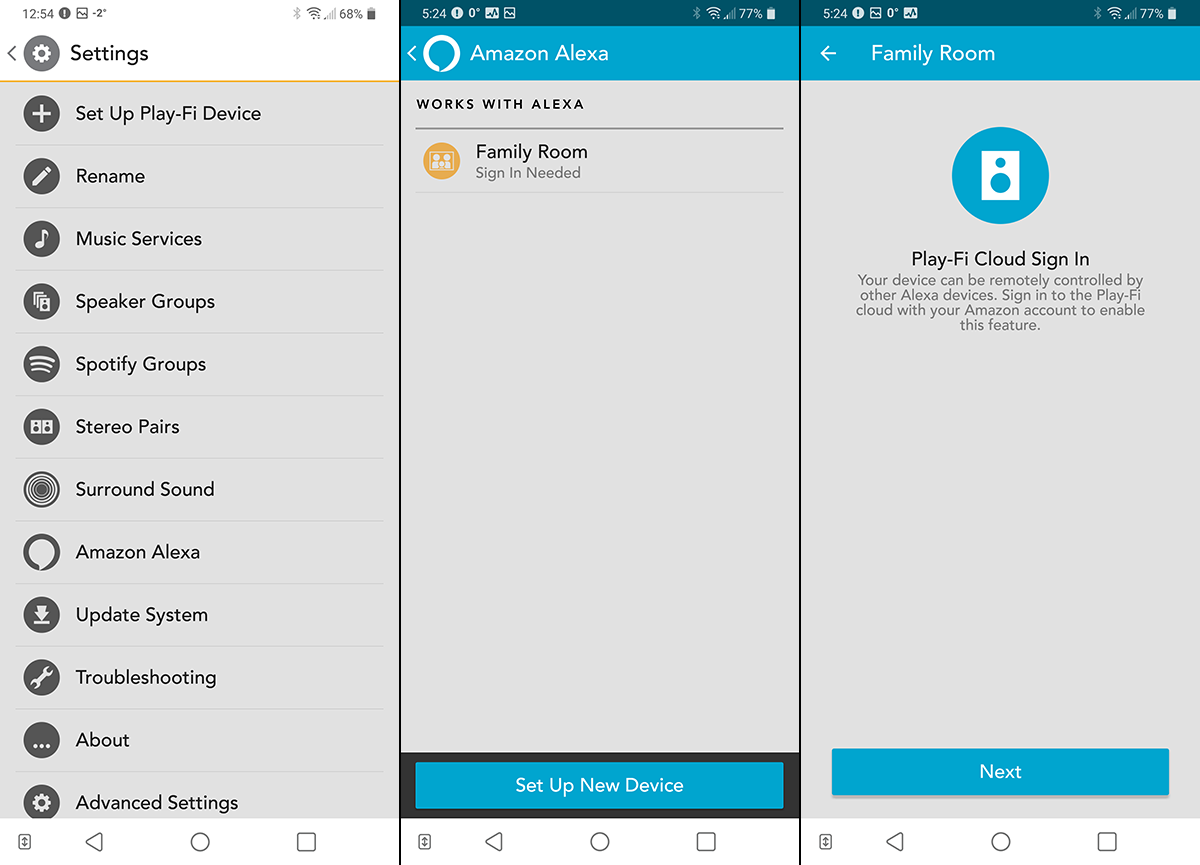 Play-Fi supports Amazon Alexa, with which you can cue up music by voice. I've always thought of this as a bit of a party trick -- it's way easier to find the music you want with the app. But I can see voice control being really useful for casual listening. To enable Alexa support, select Amazon Alexa in Play-Fi's Settings menu, then enter your Amazon login information.
I don't own an Amazon Echo, but I do have an Ecobee thermostat and light switch, both of which have built-in Alexa smart speakers. After enabling Alexa in Play-Fi, I went up to the thermostat and said, "Alexa, play music by the Beatles in the Family Room" (the name I'd given the Prime Wirelesses). Alexa replied, "Shuffling songs by the Beatles in Family Room, playing on Amazon Music." Then an early instrumental number by the group that I'd never heard, George Harrison and John Lennon's "Cry for a Shadow," began playing, followed by Lennon and Paul McCartney's "Love Me Do." Pretty cool.
The Primes support Spotify Connect, so that Spotify users can control playback and adjust volume using the Spotify app rather than Play-Fi. You can also use Play-Fi to create a Spotify group of several Play-Fi devices, then control them through Spotify. I'm not a Spotify subscriber, so I didn't test this feature.
All my interaction with the Primes was through the Play-Fi app on my iPhone SE and LG G7 ThinQ. The app got the job done, with only a modest learning curve, but I found it sluggish at times. Whether streaming from Qobuz or Tidal, or playing content stored on my device, there was often a delay of several seconds between the time I selected or switched tracks and the time the speakers responded. When playing entire albums, I experienced gaps as long as seven seconds between the time one track ended and the next track began, during which a "Please wait" message appeared on my smartphone. This happened not only with high-resolution content, but with CD-rez and compressed music as well. For example, when I streamed the 2018 remix and remastering of The Beatles (the White Album) from Qobuz in 320kbps MP3, there was a lag of several seconds between tracks. With albums and playlists with fully discrete tracks, this probably isn't a big deal -- but with albums with seamless segues between tracks, such as side 4 of the White Album, it's really annoying.
Justin Gibbins, Play-Fi Product Manager for DTS, confirmed that Play-Fi doesn't support gapless playback, and that a delay of one or two seconds between tracks is normal for Play-Fi. He was surprised to hear that I was experiencing longer delays, and thought there might be a problem with my network. I doubt this -- I've had no problems streaming HD video to a Vizio TV and hi-rez audio to KEF LSX active speakers, both located in the same room as the SVS Prime Wirelesses. The problem also persisted when I connected a Google Wifi access point directly to the Primes' Ethernet port. I'm surprised by all of this -- in 2019, gapless playback is something listeners should be able to take for granted.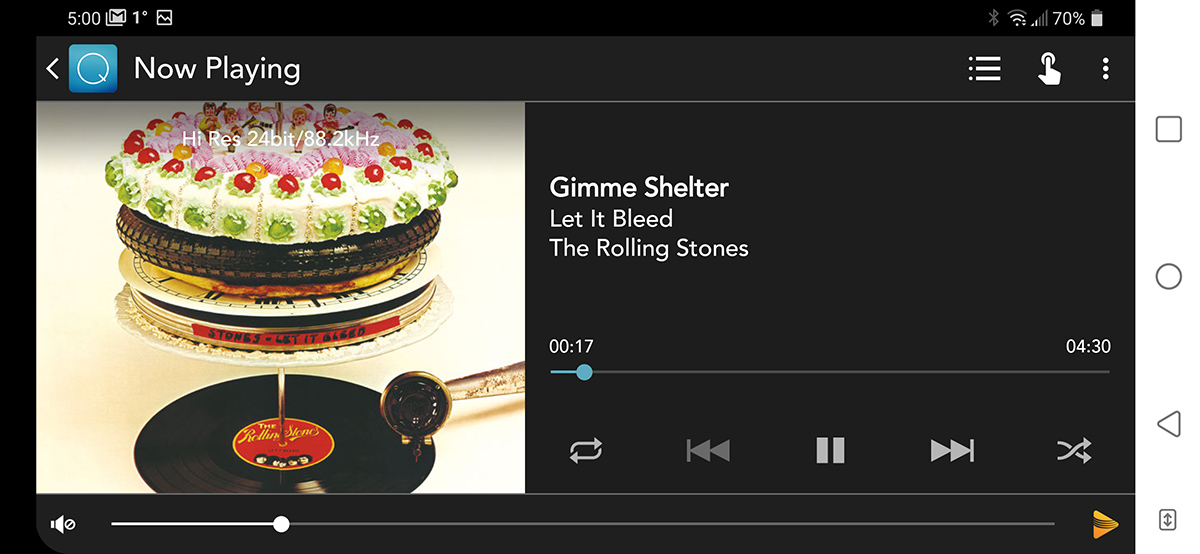 Of course, gapless playback isn't an issue at all with CE components connected to the speakers' optical or analog inputs, or with music streamed via Bluetooth. If you're using Spotify Connect or Alexa to stream music via Wi-Fi to the Prime Wirelesses (or any Play-Fi component), you'll get gapless playback, as that feature is supported by Spotify and Amazon, and those services bypass the Play-Fi app.
Spotify and Amazon Music both use lossy compression. The Prime Wireless speakers allow native playback of files of resolutions up to 24/192 via Play-Fi, but you have to enable Critical Listening Mode in the Play-Fi app. To do so, click the small Hi-Res Audio logo in the upper-right corner of the Connect window so that it turns gold. Critical Listening can be enabled in only one zone of a Play-Fi whole-house music system. You can play hi-rez files without activating Critical Listening, but in that case they're downsampled to 16/48.
Listening
I set the Prime Wireless speakers up on a wide, deep credenza set against a long wall in the family room in the basement of our home in Toronto. The backs of the speakers were 12" from the wall, and their fronts were 8' from my listening chair against the opposite wall. I did most of my listening through Play-Fi with Critical Listening enabled, playing hi-rez and CD-rez tracks on my LG smartphone, and streaming from Qobuz and Tidal.
Marseille (24-bit/96kHz FLAC, Jazz Village/ProStudioMasters) is an homage to the French city by the American jazz pianist Ahmad Jamal, a lifelong Francophile. This beautifully recorded album contains three versions of the title song: an instrumental, one with lyrics spoken in French by rapper Abd Al Malik, and one with singing in French and English by Mina Agossi.
The instrumental version begins with a rat-a-tat snare riff in march rhythm by Herlin Riley; Jamal enters on piano, followed by James Cammack on double bass. Then, just past the one-minute mark, percussionist Manolo Badrena spices up the mix with chimes and gongs. Together, the four musicians take us on a brisk walking tour of the coastal city. Through the Prime Wireless speakers, Riley's snare had delicious snap -- not overdone, just appropriately martial. The bells were suitably metallic but not splashy, and the entire performance was presented on a wide, deep soundstage.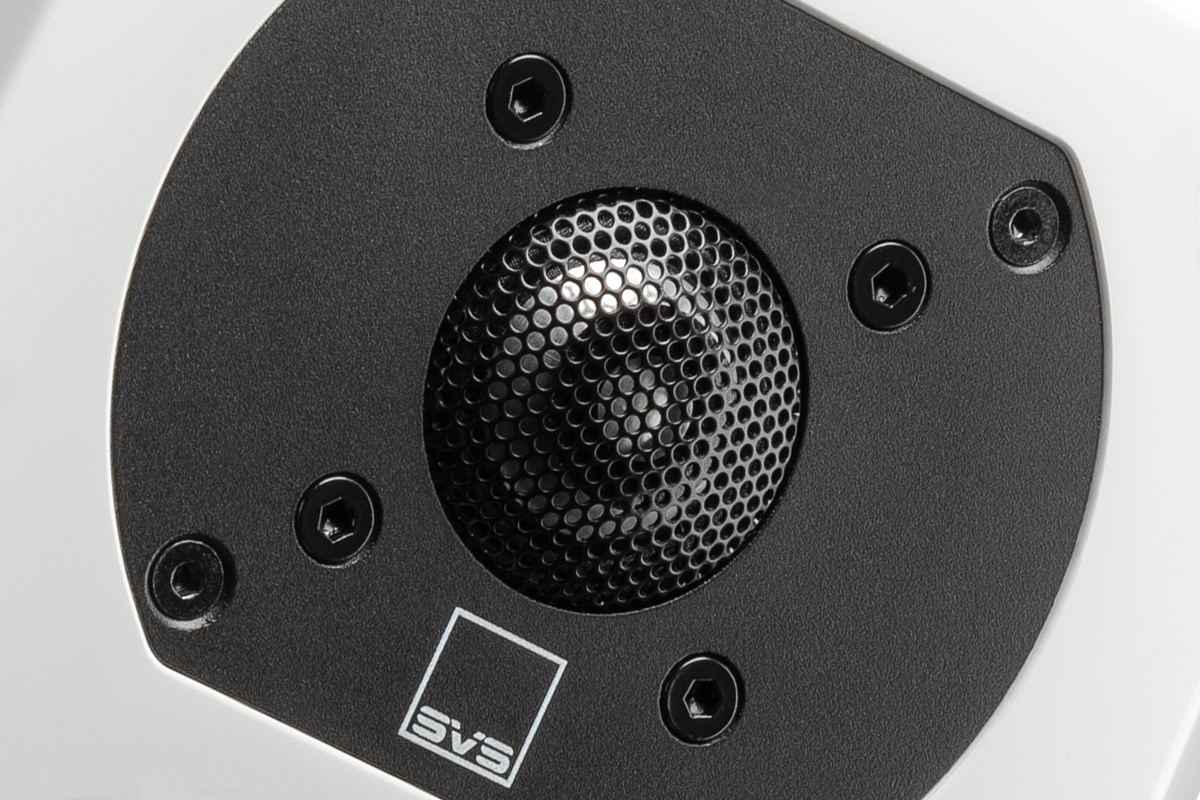 The two vocal versions are more nostalgic in feel. Malik's voice had a slightly hard edge, and sibilants were a bit too pronounced; this was more noticeable with the grilles removed. Agossi's languid, cabaret-style singing sounded gorgeous. The SVS speakers shed just the right amount of illumination on her creative word painting, so that it remained just at the edge of awareness.
Jamal can be tender and dramatic within the same phrase, and the SVS speakers rendered his expressive touches beautifully. The scale with which Jamal's piano was presented was hugely impressive for speakers so small. Cammack's bass had good definition in the upper strings, but became somewhat muddy in the bottom. That's easy to forgive, considering the Prime Wirelesses' small size and small woofers.
Le Grand Tango, a wonderful album of music by the 20th-century Argentinian composer Astor Piazzolla, features the Hungarian-born guitarists Peter and Zoltán Katona (24/96 FLAC, Channel Classics). In "Homenaje a Lieja," arranged as a concerto for two guitars and string quintet, the Katona Twins are joined by the Carducci String Quartet and double bassist Daniel Storer. The seductive piece consists of three movements: Introducción, Milonga, and Tango.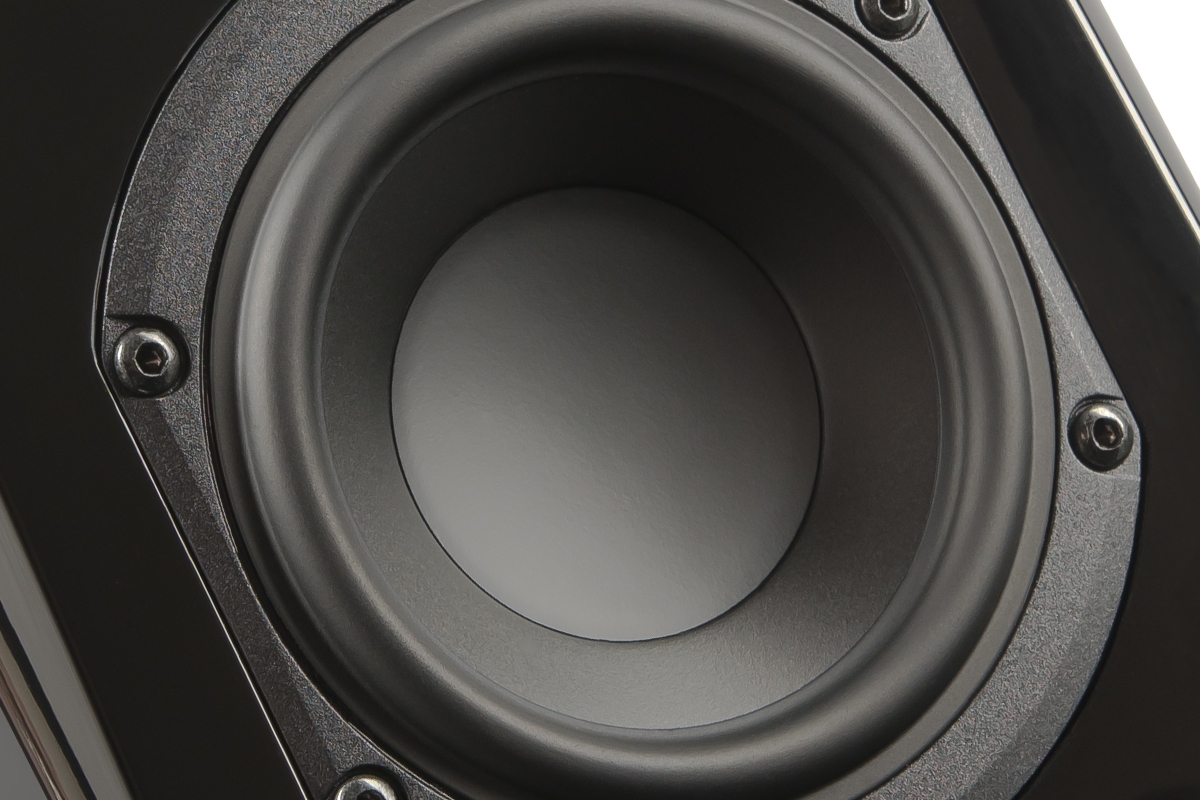 Introducción begins with one twin playing on the right, alternating loud staccato notes with gentle arpeggiated chords, harmonics, and drumming on the guitar's body. Halfway in he's joined by his brother on the left, and together they carry on a dreamy dialog. The dynamics were truly impressive -- not just the muted attacks characteristic of nylon strings, but the way the decays highlighted the instruments' big, woody tones, which were warm and natural throughout their range. Through the Prime Wireless speakers, it was easy to appreciate the Katonas' impeccable timing, expressive effects, and almost supernatural rapport.
Introducción should segue immediately into Milonga, but Play-Fi's lack of support for gapless playback inserted a delay of about seven seconds smack-dab in the middle of the guitarists' introduction to a languorous dance theme, disrupting what should have been a magical transition. What followed, though, was delightful, not only in the gentle Milonga but also in the following lively, dramatic Tango. Again, guitar tone and dynamics were very satisfying, instrumental timbres in the string quartet were also very good. I loved the impressively woody cello, the violins' glissandi in the Milonga, and the frenzied bowing in Tango.
"Only an Expert," from Laurie Anderson's Homeland (16/44.1 FLAC, Nonesuch/Tidal), features wildly distorted guitar playing by Anderson's late husband, Lou Reed (who, with Anderson, produced the album), pounding drums, bells and other percussion instruments, keyboards with swooping high-frequency effects and subterranean bass lines, and Anderson's politically charged words, most of them spoken. The SVSes added a slightly raspy edge to Anderson's voice. Otherwise, they acquitted themselves well with this ultra-high-energy track, never sounding stressed until I cranked up the volume to semi-ridiculous levels -- at which point some hardness crept in.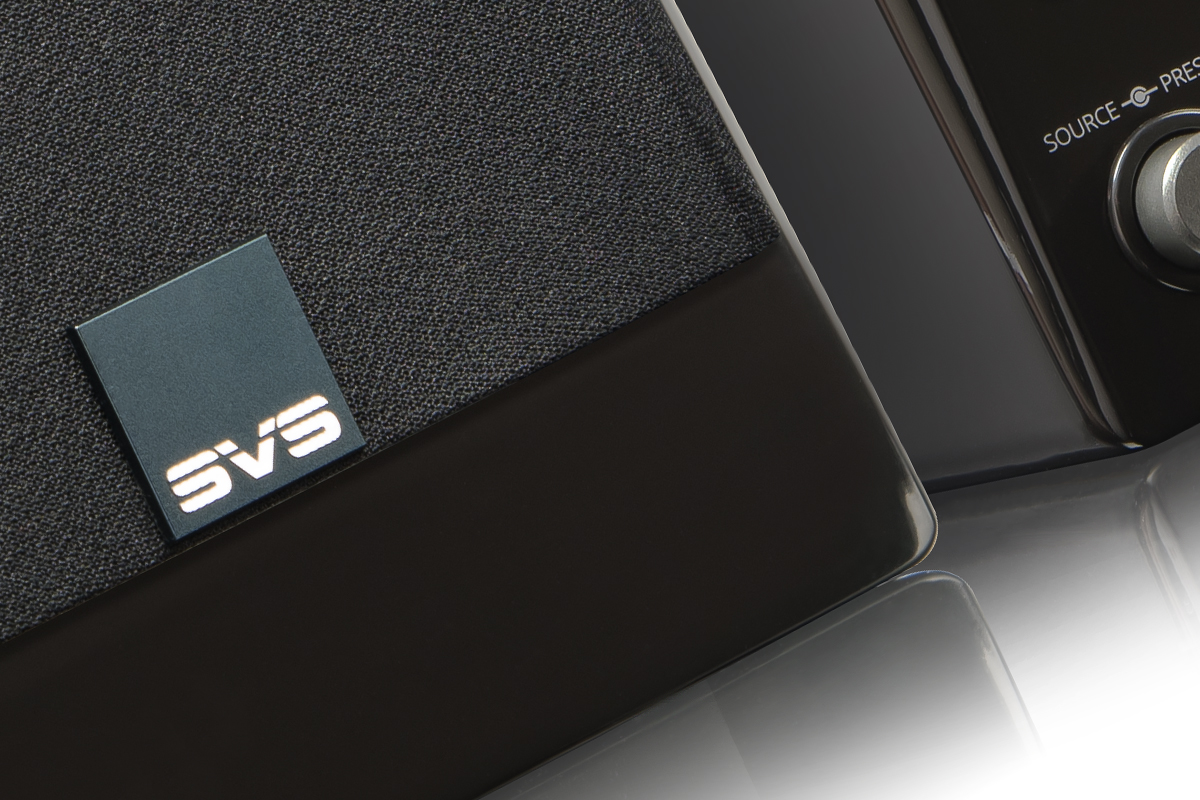 For video entertainment, I connected the optical output of my Vizio D50-D1 50" HDTV, which is mounted on the wall behind the credenza, to the optical input on the master speaker, then selected it with the Prime's Input knob.
These compact speakers sounded wonderful with a Netflix stream of The Lord of the Rings: The Fellowship of the Ring. It would be too much to expect them to match the performance of a full-blown surround system, but they were infinitely more satisfying than the TV's built-in speakers. And I think they'd outperform most soundbars in their price range. For one thing, true stereo speakers can create a much wider soundstage than a soundbar. That paid dividends with big effects like thunderstorms, and also in quieter scenes -- for example, in one in which a horse and cart traverse a meadow full of singing birds. Dialog was intelligible and natural. Dramatic scenes, such as the attacks of the Ringwraiths, were impressively powerful (though subs and surrounds would have added a lot). Instrumental timbres in Howard Shore's orchestral score were very satisfying.
Comparisons
For the past couple of months I've been listening to two other speakers with built-in amplification: KEF's LSX active speakers, reviewed February 1, and Totem Acoustic's Kin Play powered speakers, reviewed February 15. Respectively priced at $1099 and $999/pair, both are considerably more expensive than the SVS Prime Wireless speakers.
Each KEF LSX has a UniQ driver array comprising a 0.75" aluminum-dome tweeter at the acoustic center of a 4.5" magnesium midrange-woofer, and each driver has its own class-D amplifier: 30W for the tweeter, 70W for the woofer. As in the Prime Wireless, the LSX's active crossover is implemented using DSP. The KEF's signal processor also performs phase correction and distortion reduction, which I think accounts for some of the differences in sound described below. Moreover, KEF's Control app (iOS and Android) lets you adjust the sound to suit the listening environment.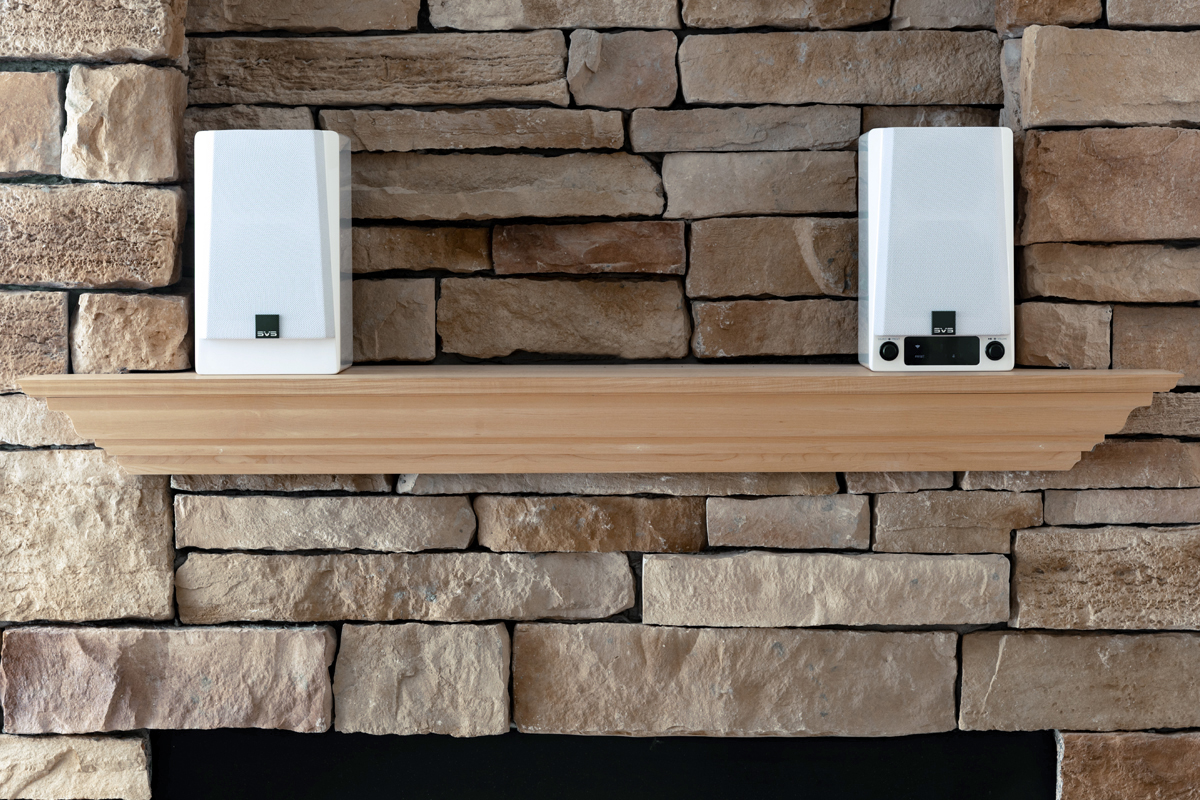 Playing music from my LG G7 ThinQ smartphone via Wi-Fi and using KEF's Stream app, I found the KEFs more refined than the SVSes. This was partly a function of their sonic signatures -- the KEFs sound warmer and fuller-bodied, the SVSes more forward. Jamal's piano in Marseille had a little more sparkle through the Prime Wirelesses, but the instrument's tone was more natural through the KEFs. The bottom octaves had more authority with the KEFs. The Prime Wireless speakers were more exciting and dynamic when Jamal ramped up the emotion, but the LSXes were better at illuminating expressive nuances in his playing. Malik's voice didn't have the slight edginess and exaggerated sibilants I'd heard with the SVSes. Similarly, Agossi's voice was more natural and nuanced through the KEFs, though I thought some of her word painting came through better on the SVSes. Overall, I thought the KEFs' sound was more coherent and more beguiling. The KEFs were also more spacious, with better image specificity -- though not by a lot.
The Totem Kin Plays are powered speakers, with a 5" hybrid woofer and 1" aluminum-dome tweeter in each enclosure, along with a conventional passive crossover. The right, master speaker houses a 120Wpc class-D amplifier that powers both channels. Like the KEF and SVS active speakers, the Kin Plays have line-level analog and optical digital inputs, along with Bluetooth connectivity. The Totems also have a built-in phono stage, which the KEF and SVS do not. But those models have Wi-Fi and Ethernet networking, enabling control via app from a smartphone or tablet.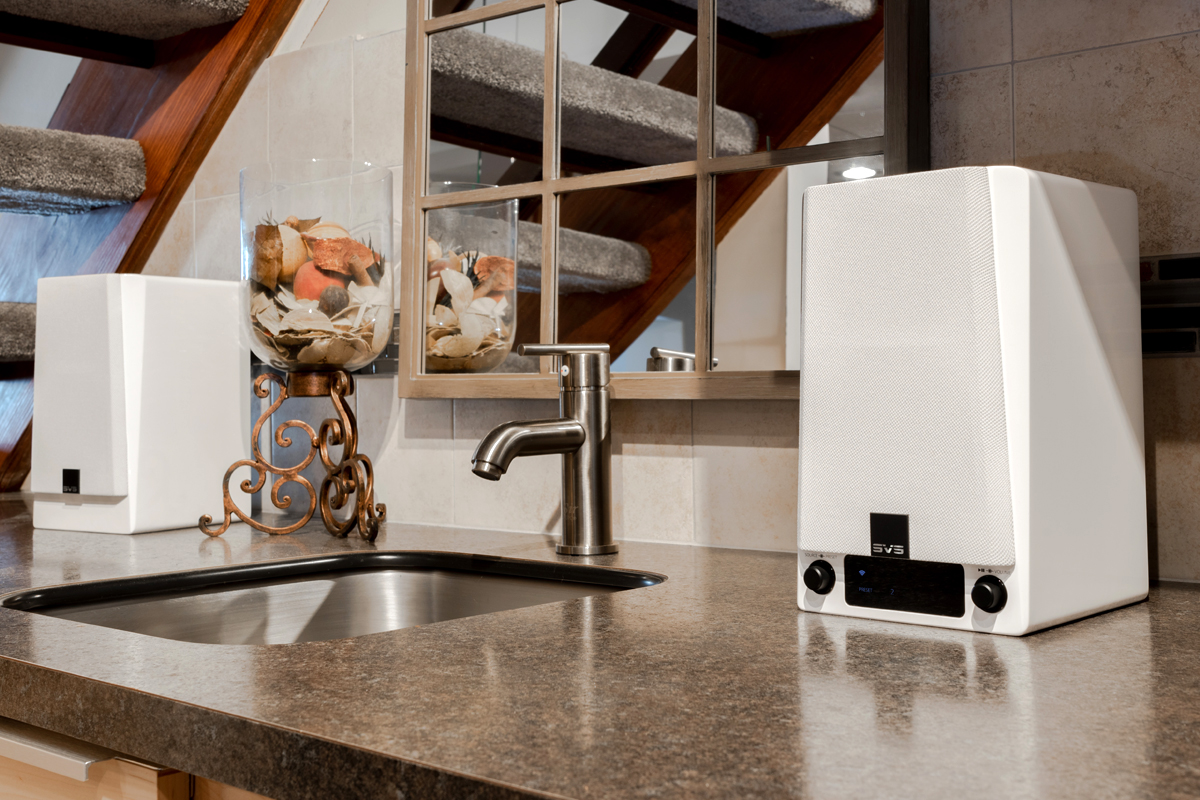 Because the Kin Plays lack Wi-Fi connectivity, I used Bluetooth to stream the Piazzolla recording to them from my LG smartphone. I preferred the Totems, which sounded bigger and more spacious. Transients were clearer through the Totems than through the SVSes, without being overdone. As a result, the Kin Plays created a more palpable sense of human fingers plucking and strumming nylon strings, and more clearly reproduced the two guitarists' interplay. The string quintet in the Milonga and Tango movements sounded more dynamic through the Kin Plays, smoother through the SVSes. The Totems more clearly separated the string players from each other, and the guitarists from the quintet -- the Prime Wirelesses sounded slightly congested by comparison. Through the Totems, bass was stronger and more articulate.
Conclusion
I was greatly impressed with the way SVS's Prime Wireless speakers held their own against these higher-priced competitors. Sonically, these little speakers punched well above their weight and price. If you can stretch your budget upward by a few hundred dollars, by all means investigate alternatives like the KEF LSXes and Totem Kin Plays. If you can't, you don't have to feel like you're settling.
But there are software problems, and how you feel about SVS's Prime Wirelesses will depend on how you feel about Play-Fi. For some listeners, Play-Fi's lack of gapless playback could be a deal-breaker. On the other hand, people who don't listen to entire albums at a sitting may not care about this. As noted above, it's not a problem if you're cuing up tunes on Amazon Music by voice, streaming from Spotify, using Bluetooth, or playing from an attached CE component.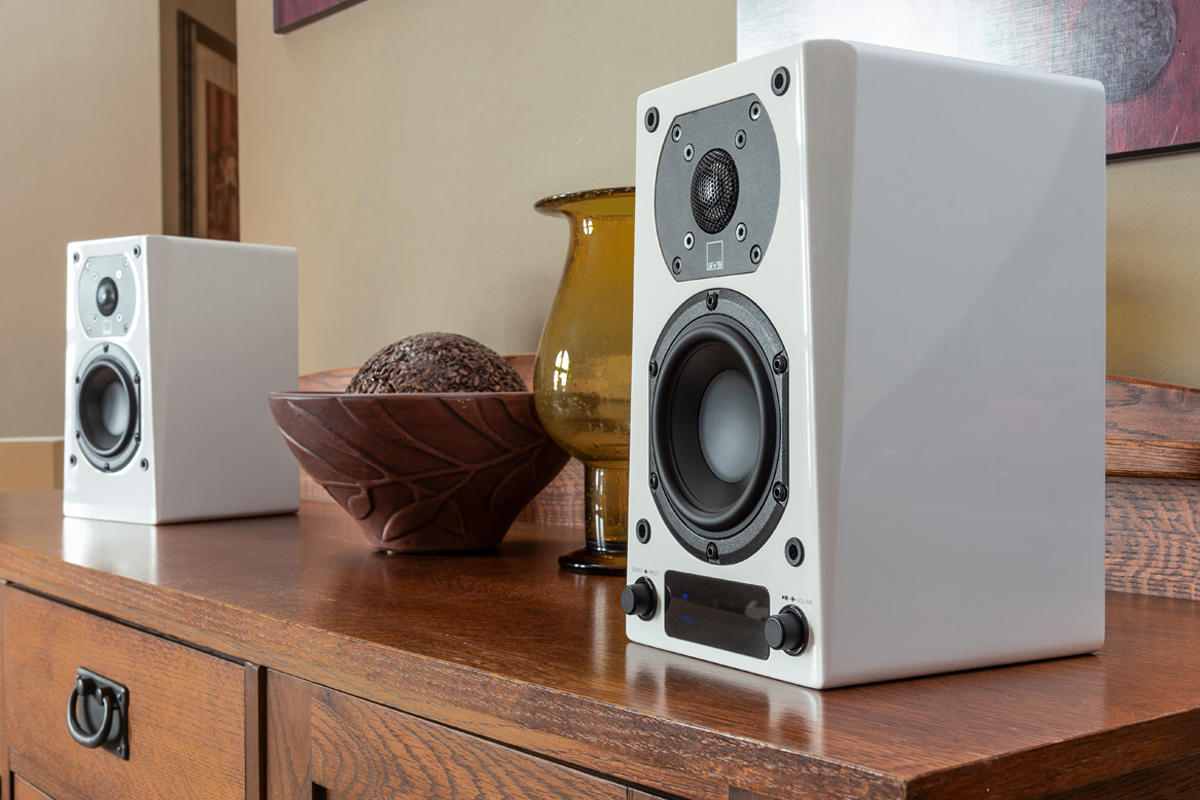 Of course, there's a lot to like about Play-Fi, notably its broad, multi-brand support and its integration of Alexa. If those features turn your crank, and you're looking for an affordable, small-footprint music system that delivers real hi-fi sound, SVS's Prime Wireless speakers might be just the ticket.
. . . Gordon Brockhouse
This email address is being protected from spambots. You need JavaScript enabled to view it.
Associated Equipment
Speakers -- KEF LSX active speakers, Totem Acoustic Kin Play powered speakers
Source and control devices -- Apple iPhone SE and LG G7 ThinQ smartphones
Video source -- Vizio D50-D1 50" HDTV
Network -- Google Wifi three-point wireless network
SVS Prime Wireless Active Speakers
Price: $599.99 USD per pair.
Warranty: Five years parts and labor.
SVS
260 Victoria Avenue
Youngstown, OH 44515
Phone: (877) 626-5623
Website: www.svsound.com