In the high end, powered or active speakers have been mostly designed for the desktop, where they provide a convenient solution for computer-based listening. But some companies, notably Denmark's Dynaudio A/S, advocate the use of active models in regular listening rooms. The company's Xeo 2 active speakers have been reviewed on SoundStage! Access. Their Focus 20 XD models have much of the technology found in the Xeo line, but with more powerful amps and sturdier, more attractive cabinets in a range of natural wood veneers. For review, Dynaudio shipped me a pair of Focus 20 XD stand-mount speakers ($5999-$6499 USD per pair, depending on finish).
The great benefit of active speakers is that their built-in amplification helps streamline a system: you just connect source components directly to the speaker's digital or analog inputs and press Play. To further streamline things, Dynaudio also sent me their Connect ($499), a box that links to a Wi-Fi network to let you wirelessly stream music to the Focus 20 XDs at resolutions up to 24-bit/96kHz. The Connect provides additional digital and analog source inputs, and can link with other Dynaudio Focus XD and Xeo speakers for multiroom installations. Along with its hardware inputs, the Connect's wireless options include DLNA, Spotify Connect, and Bluetooth.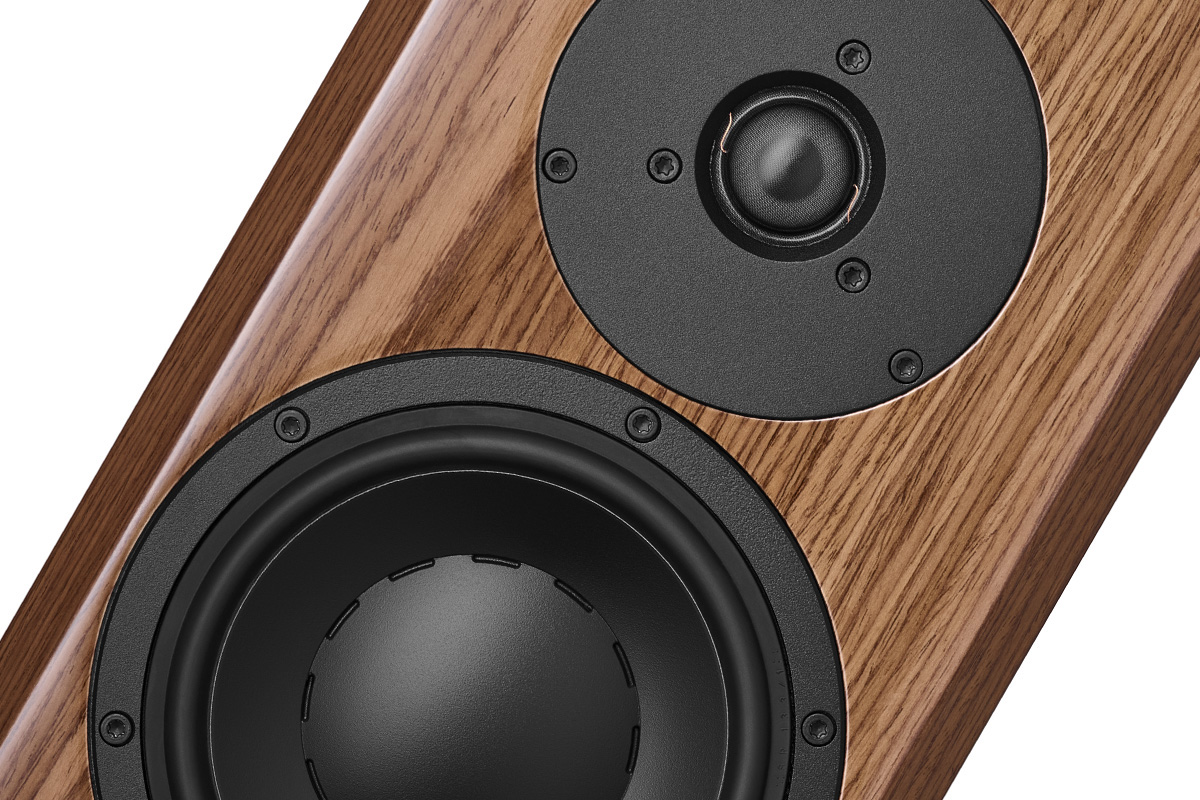 Besides convenience, active speakers also offer benefits in sound quality. The Focus 20 XD's active crossover keeps them fully in the digital domain, passing the high- and low-frequency components to separate 150W, pulse-width-modulation (PWM) amplifiers to power the speaker's 1" silk-dome tweeter and 6.5" magnesium-silicate polymer (MSP) midrange-bass driver. DSP is used to optimize amp performance for the specific drivers. According to Dynaudio, improvements made in 2017 to its DSP for the Focus XD line "resulted in higher volume levels from the drivers without distortion or compression," along with improved "signal-to-noise ratios and dynamics." The speaker's frequency response is 39Hz-24kHz, +/-3dB.
While the technical story behind the Focus 20 XDs is compelling, the speakers' ported cabinets are also lovely to look at. My review samples were finished in Gray Oak High Gloss veneer; the Focus 20 XD is also available in Rosewood Dark and Walnut High Glosses, as well as White Satin and Black Piano Lacquer. The cabinet measures 14.2"H x 7.8"W x 12.1"D and tapers inward slightly toward the back. Magnetically attached speaker grilles of black mesh are provided, though the speakers look swankier without them. A column of LEDs runs down the bevel of each speaker's inside front edge (the Focus 20 XD is sold in mirror-imaged pairs). These LEDs provide status feedback, letting you know if the 20 XDs are receiving a signal and which input is active. In Night mode, the LEDs light up only when the speakers receive a remote-control command.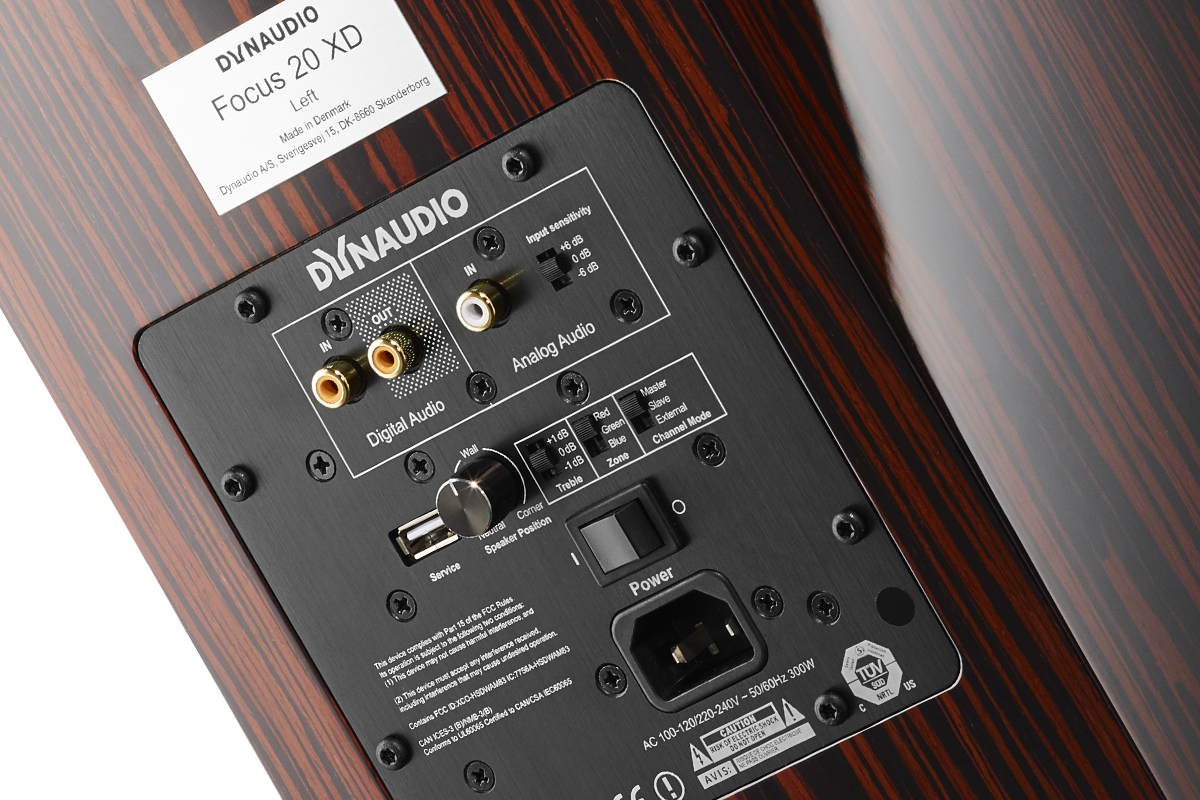 Connections on the rear panel include coaxial digital inputs and outputs, an analog input, and a USB port for firmware updates. A Speaker Position dial lets you equalize the sound for freestanding, corner, or wall placement, and there's a treble adjustment switch with 0, +1, and -1dB settings. Additional switches let you adjust sensitivity for the analog input, set master and slave status for the individual speakers when they're used in wireless mode, and choose one of three zones for multiroom applications when using Dynaudio's wireless Connect or Hub box.
Setup and use
Full 24/192 operation with the Focus 20 XDs requires a digital cable connection from a source to one speaker, and a second cable run from that speaker's digital output to the second speaker. I used the Focus 20 XDs exclusively in wireless mode, with the Connect switching signals from an NAD M50.2 digital music player/streamer and a Pioneer BDP-88FD universal player, respectively linked to the Connect's coaxial digital and analog inputs. The Connect also provides optical digital and USB Mini-B inputs, though I used neither during my evaluation.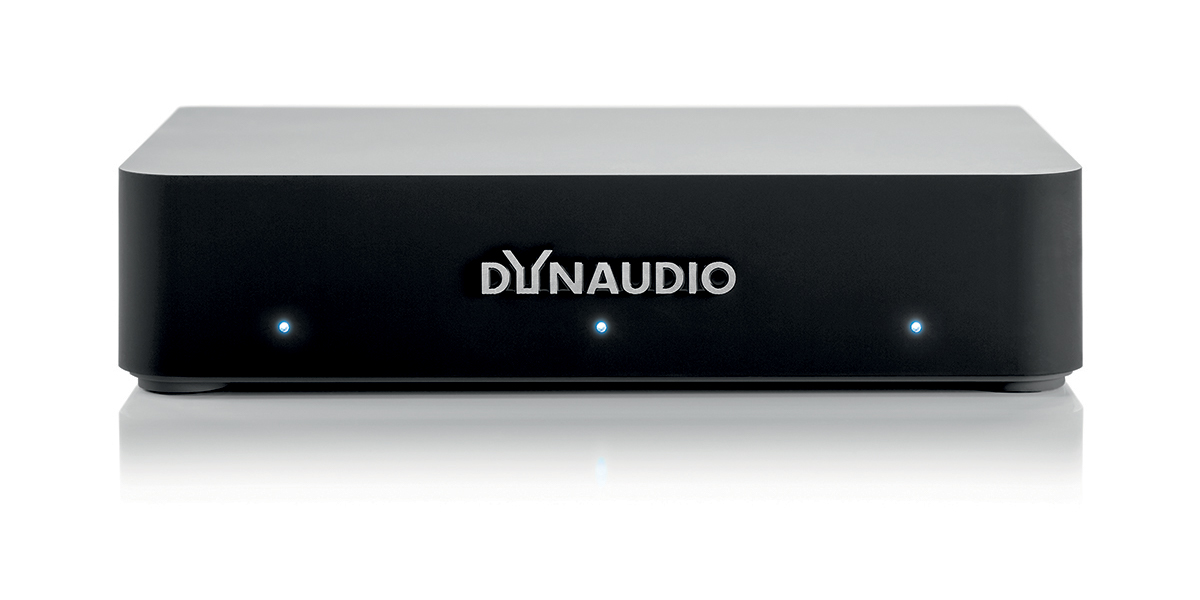 After placing the 20 XDs on a pair of 24"-high Target stands that set the tweeters at the height of my ears when I'm seated, I switched the controls around back for freestanding placement and 0dB treble adjustment. Configuring wireless settings with the Connect was a snap: I pressed the Wi-Fi button on the Connect's rear panel, selected Dynaudio in my phone's setup panel, then linked the Connect to my home's Wi-Fi network using Dynaudio's Web setup page. The speaker's inputs are auto-sensing -- the system fired up as soon as it detected an incoming signal.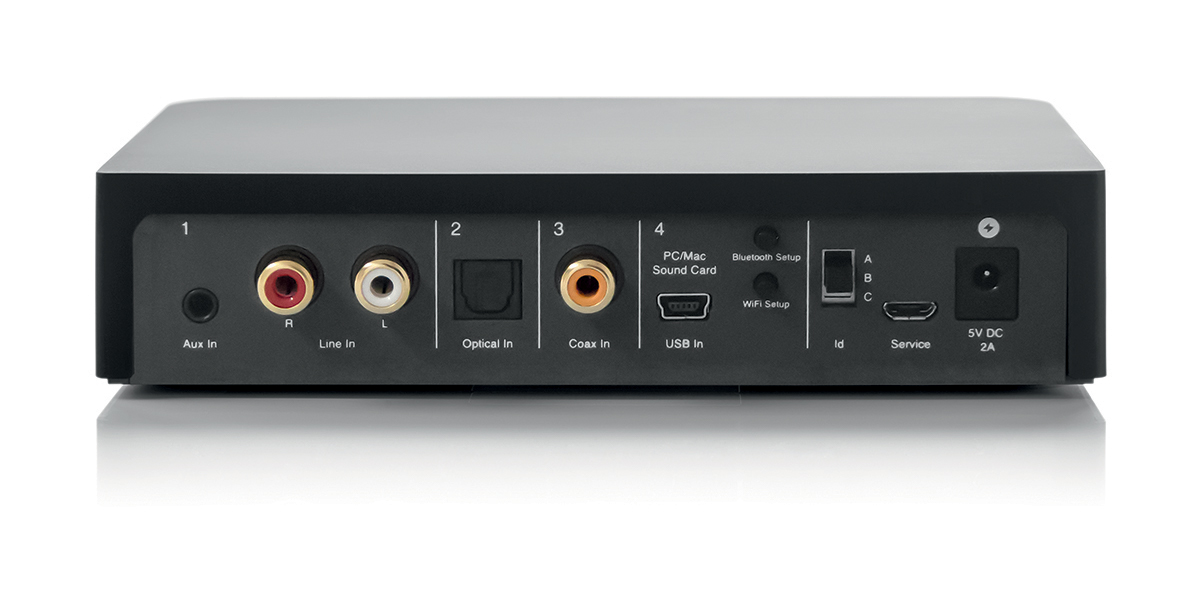 The Focus 20 XDs can be controlled using either a hardware remote or an iOS/Android app. Dynaudio's handset is compact, with a metal casing and a clearly labeled keypad. It can be used to switch inputs directly on the speaker or the Connect, as well as additional Dynaudio Connects and Hubs in other rooms. Dynaudio's control app mirrors the functions provided on the remote control, and can be configured to display only the inputs actually used, for a cleaner layout. I liked using its volume control -- a large, swipeable panel at the bottom of the screen.
Sound
As I listened through the Dynaudio Focus 20 XDs to "Stuck in the Past," from Aimee Mann's Mental Illness (16-bit/44.1kHz FLAC, SuperEgo/Tidal), her drily recorded voice sounded natural and unstrained, and remained so even when I cranked up the volume. The acoustic guitar also had a crisp, natural tone, with details like the resonance of the strummed strings coming across clearly. As violins, percussion, and backing vocals gradually entered, the sound became increasingly rich and full, the 20 XDs cleanly rendering various layers in the mix.
The 20 XD's dynamic, finely layered sound was also in evidence when I played "Coolverine," from Mogwai's Every Country's Sun (16/44.1 FLAC, Temporary Residence/Tidal). Synths and sustained guitar at the song's beginning displayed a dense, liquid quality, floating palpably across the soundstage. The forward-mixed drums had a crisp, powerful envelope, kick drum and bass guitar sounding full and not a bit truncated. As the track reached its noisy climax, both bass and drums retained their power and definition, cutting cleanly through the haze of guitar and electronics.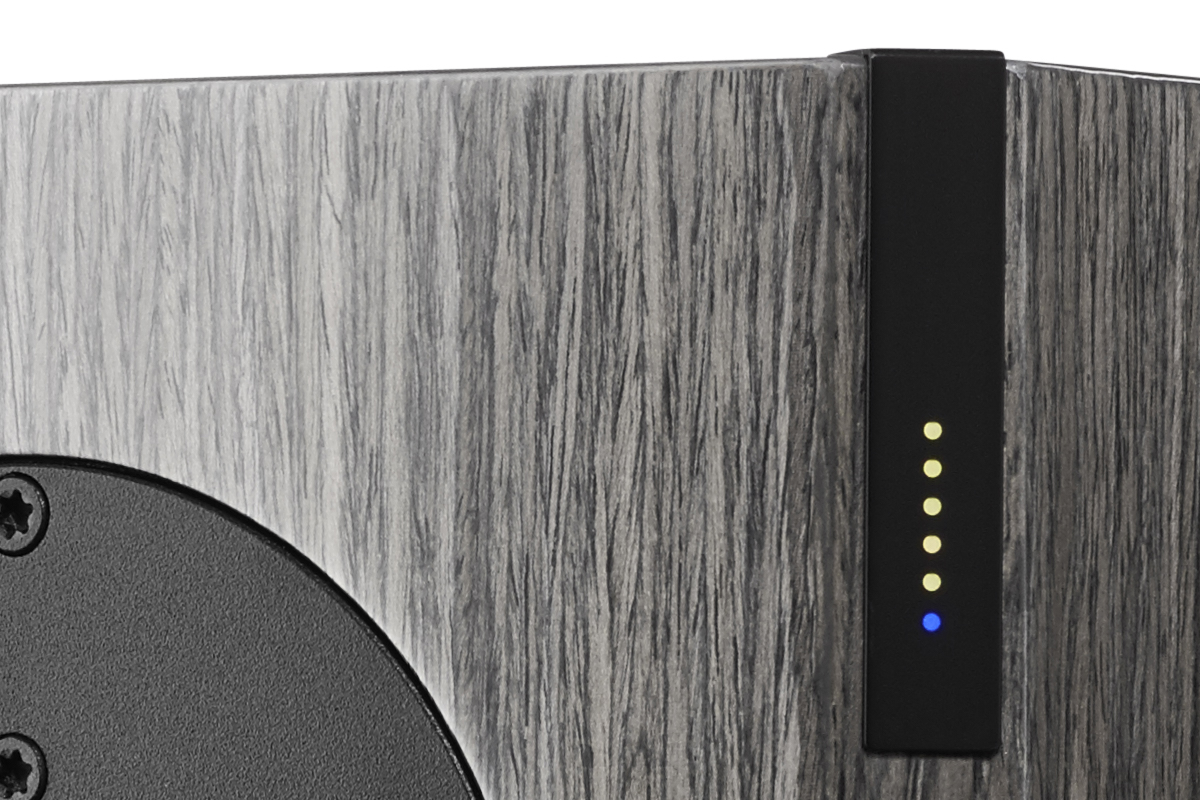 Many of those same qualities were carried over when I played "Produk 29," from Aphex Twin's Syro (16/44.1 FLAC, Warp/Tidal). The bass and beats sounded powerful and tight, with surprisingly good low-end reach for stand-mounted speakers. This song also made a good show of the Dynaudios' imaging capabilities -- the sounds of the synths and samples far exceeded the speakers' physical confines.
While the Mogwai and Aphex Twin tracks demonstrated that the Focus 20 XDs could play loud without losing clarity and detail, I was equally interested in hearing how they would handle quieter music. In Nuages, from Debussy's Nocturnes for Orchestra, with Pierre Boulez conducting the Cleveland Orchestra (16/44.1 FLAC, Deutsche Grammophon/Tidal), the woodwinds sounded smooth and delicate, and I could easily hear fine details such as the soft scrape of bows across the double basses. And though the volume in this movement -- its title, in English, is Clouds -- mostly hovers at whisper level, the 20 XDs maintained a continuous level of dynamic intensity that drew me in.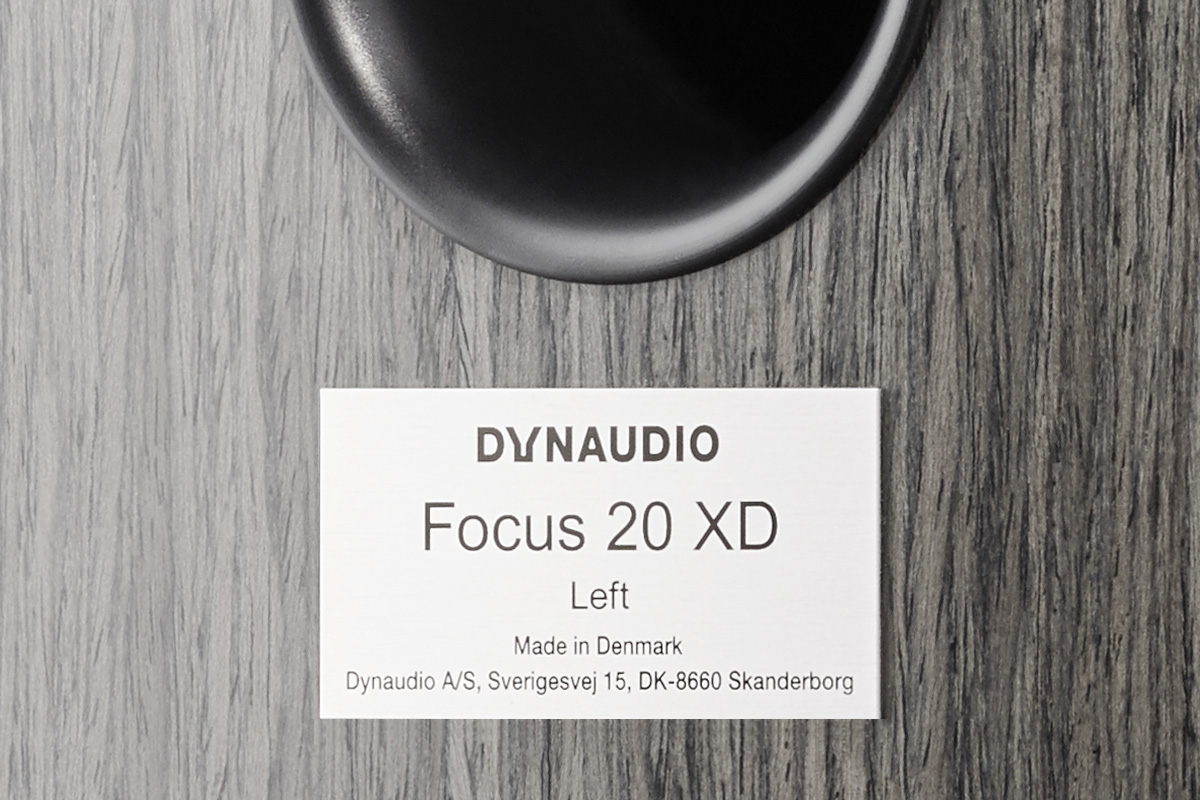 Because signals accepted by the Connect's analog input jacks are converted to digital and streamed wirelessly at 24/96, I also compared a digital and an analog input when playing a few tracks from CD. I heard no softening of detail or any other problem -- the conversion was transparent.
Comparison
A fair comparison of the Focus 20 XDs, of course, would be to listen to them alongside another pair of powered, stand-mounted speakers. I had none on hand, so instead switched in GoldenEar Technology's Triton Five tower speakers, which serve as my real-world reference speakers, and listened to the same tracks named above.
Playing Aphex Twin, the Tritons had deeper bass, and the expansive soundstage I'd heard with the Dynaudios was further expanded. But I expect to hear both of those qualities from the Triton Fives, which regularly provide them. In comparison, the sound of the Dynaudios was cleaner and tighter, with fine details emerging more readily from the mix -- something I appreciated when listening to Debussy's Nuages.
With Mogwai, the Triton Fives' more voluminous bass again stood out, as did the seamlessness of their sound, particularly in the vertical dimension. But drums had better dynamic punch through the Focus 20 XDs, snare thwacks displaying more visceral impact.
Conclusion
Dynaudio's Focus 20 XD active speakers streamline the hi-fi listening experience, and do so without imposing limits on sound quality. I was struck by their smooth, refined sound, and their ability to reproduce all manner of music, from raucous rock to delicate impressionist nocturnes, with the same levels of detail and dynamic ease.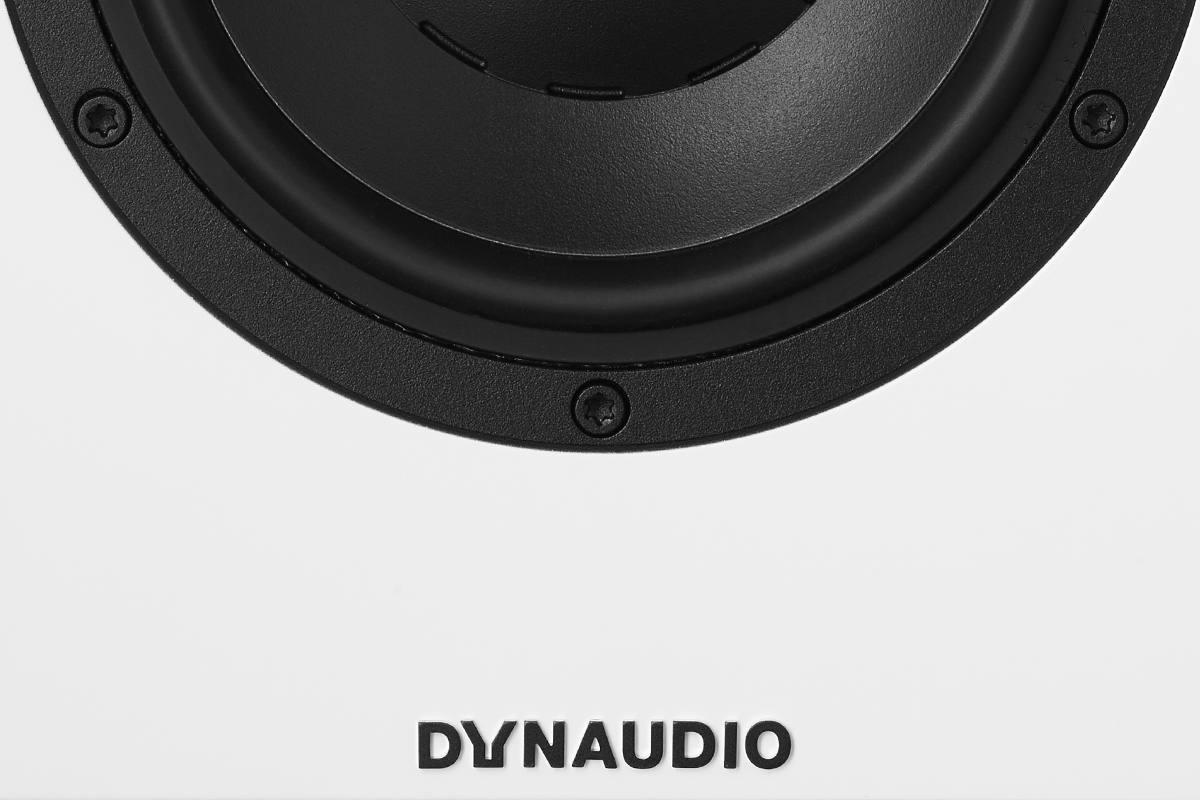 At a starting price of $5999/pair, you're also paying for technology and style, and the Dynaudios deliver those as well. Paired with the company's Connect box, the Focus 20 XDs offered seamless, glitch-free sound -- I often forgot I was listening to wireless speakers. There are definitely less pricey ways to go wirelessly active, but the Focus 20 XDs provide a clear demonstration of why Dynaudio is a leader in the category.
. . . Al Griffin
This email address is being protected from spambots. You need JavaScript enabled to view it.
Associated Equipment
Sources -- Pioneer BDP-88FD universal BD player, NAD Masters Series M50.2 digital music player, Apple MacBook Pro laptop, JRiver Media Center 21, Apple iPhone 6, Tidal
Speakers -- GoldenEar Technology Triton Five and Triton Two
Integrated amplifier -- Hegel Music Systems Röst
Speaker cables -- Nordost Purple Flare
Analog interconnects -- AudioQuest Victoria (RCA)
Dynaudio Focus 20 XD Active Loudspeakers
Price: $5999 USD per pair (up to $6499/pair for optional finishes).
Warranty: Five years, drivers; three years, electronic components.
Dynaudio A/S
Sverigesvej 15
8660 Skanderborg
Denmark
Phone: +45 8652-3411
Fax: +45 8652-3116
Website: www.dynaudio.com
North America:
Dynaudio North America
1852 Elmdale Avenue
Glenview, IL 60026
Phone: (847) 730-3280
Fax: (847) 730-3207
E-mail: This email address is being protected from spambots. You need JavaScript enabled to view it.