Recently, on seeing the Apple Music app on my phone, a friend's kid smirked. The problem? Apparently, I'd decided to spend my money on uncool Apple Music rather than on cool Spotify. Lame!
Back in my teens, I was aware that the cool kids aren't always right; in fact, they're more often wrong. Still, that reaction -- and the knowledge that most of the products I review support Spotify, while only a few support Apple AirPlay -- prompted me to consider if I should switch from Apple Music to Spotify.
With 140 million users, 70 million of them paid subscribers, Spotify ranks as the world's largest music-streaming service by a considerable margin. Apple Music, the next largest, has only about 36 million subscribers. And while Spotify has yet to turn a profit, it has strong buy-in from the big three music labels: Warner, Universal, and Sony. Each of the majors has renewed its licensing deal with Spotify in the past year, and with revenues from streaming now forming a big part of its business, has a vested interest in seeing it thrive. And Spotify plans to go public in 2018, a change that will further line its coffers and allow it to expand.
As an occasional user of Spotify's free streaming tier, I don't have serious complaints about the service, which typically offers the same tracks I find on Apple Music. I like the desktop app's Friend Activity feature, which shows me what like-minded users are listening to. Similar to iTunes, Spotify now offers podcasts, and its Your Daily Mix and Artist Radio features are good resources for discovering new music.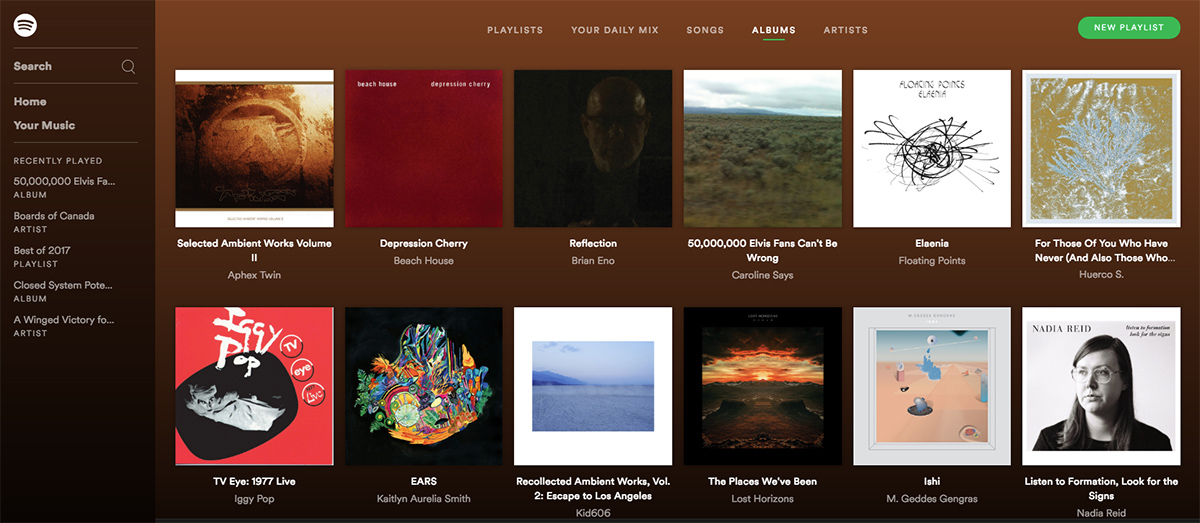 Spotify seems here to stay and offers a solid product. So what's the problem?
Here's one: I find it irksome that Spotify is exclusively a streaming platform -- the only thing they "make" is access to music. Back in the glory days of P2P music piracy, Napster essentially did the same thing. In contrast, Apple, Google, and Amazon all manufacture hardware along with providing music streaming. Furthermore, Apple's iOS and Google's Android power the devices responsible for the transformation in how most people now access and listen to music.
There are also good reasons for my loyalty to Apple. I became a Mac user many years ago because that platform provided the best option for video editing. From there, it was a natural progression to iPods, iPads, and iPhones. Now we have the company's new HomePod speaker, which, according to early reviews, trounces other Smart-type speakers in sound quality. Not surprisingly, the HomePod features tight integration with Apple Music.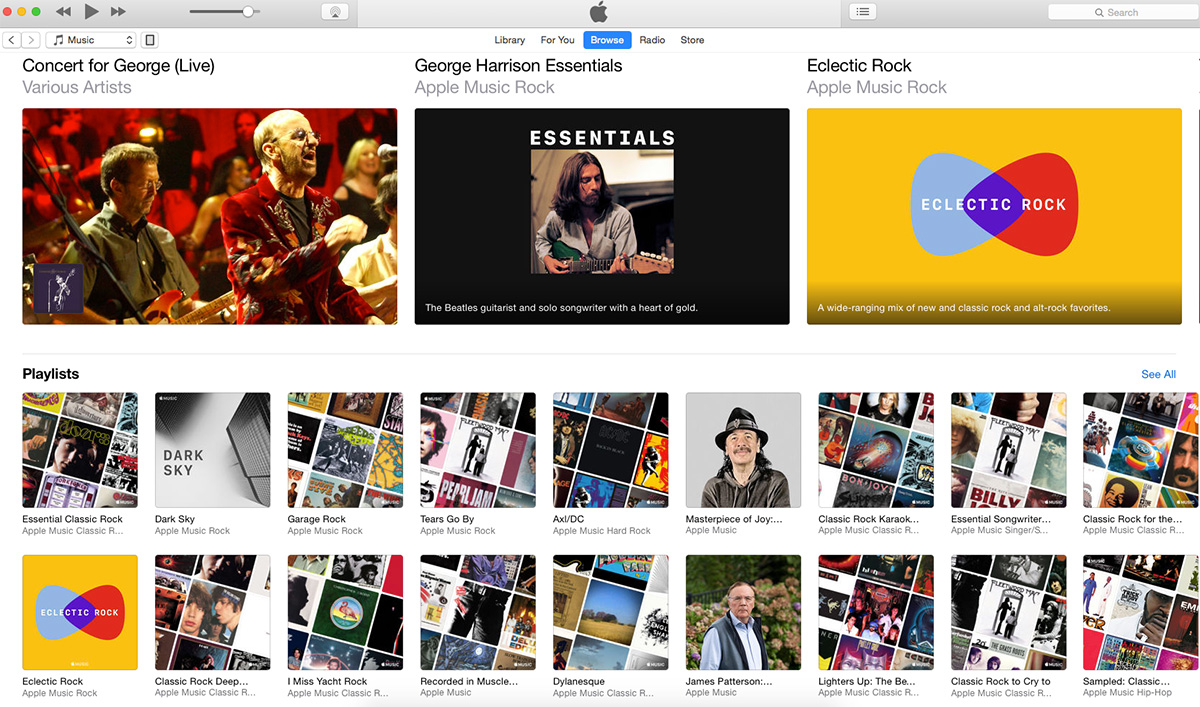 Anyone seeking a reason to pass on Spotify need only read the news. The company has been the target of multiple lawsuits from artists and music publishers alleging copyright infringement. The most recent is from Wixen Music Publishing, which manages publishing rights for Tom Petty, Neil Young, the Black Keys, the Doors, and many other artists. Wixen's $1.6 billion lawsuit alleges that Spotify failed to properly obtain licenses to distribute its content. According to Daniel Kreps's Rolling Stone article of January 3, 2018, Wixen claims this large amount because "the company was unsatisfied with the result of past class action lawsuits." In each of those cases, the artists and publishers seeking damages from Spotify were forced to settle for significantly less money than they'd originally sought.
Spotify recently added songwriter and producer credits to tracks -- something that Tidal, that endangered favorite of audiophiles and a service I also subscribe to, has been doing for some time, and in more detail. A cynical assessment (such as this one, from music-review website Pitchfork) would suggest that Spotify's new feature is a belated grab for respectability before the company's upcoming IPO, after years of playing fast and loose with credits in the rush to become a streaming behemoth.
Another thing about Spotify that has attracted negative attention is their playlists. There's nothing inherently wrong with playlists -- other music-streaming services provide them, and many listeners enjoy them. But Spotify's GUI emphasizes mood-driven playlists, and the lean-back nature of that mode of music consumption doesn't exactly foster engaged, critical listening. Which might be the point: this Pitchfork article suggests that Spotify is trying to reduce royalty payouts by spiking playlists with fake artists -- producers commissioned by Spotify to create tracks that fit a specific mood (Ambient Chill, Pure Mellow Jazz, etc.).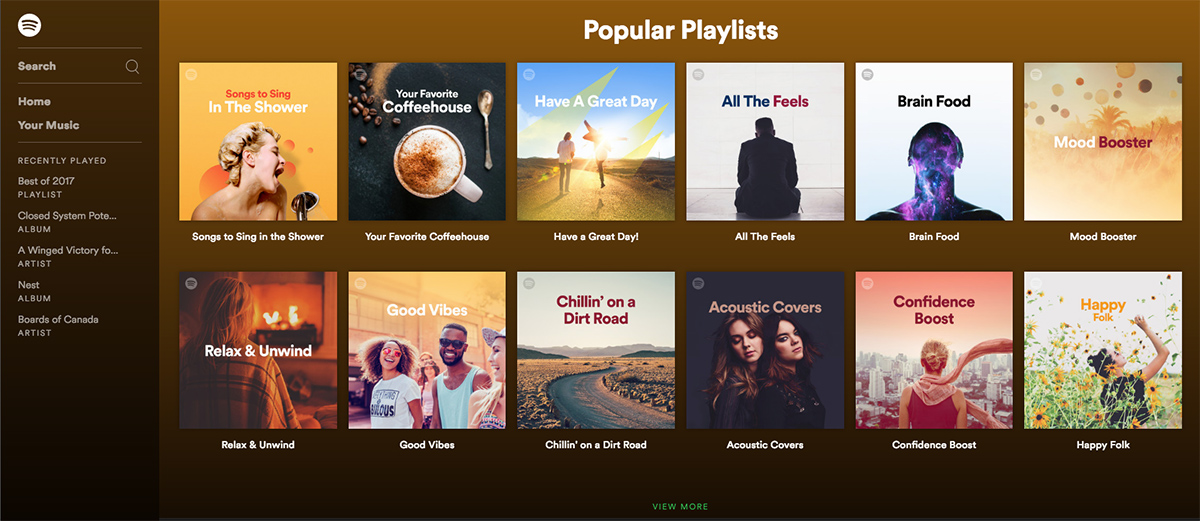 Paranoid rants aside, Spotify is a solid service that's embedded in a wide range of audio gear. And for some folks, the company's ad-supported free tier may be the only one they can afford. But when I look over everything I've learned in my recent consideration of Spotify, I'm not seeing a strong reason for jumping in their direction.
My instincts about Apple Music might also be on the money. This recent Billboard article reports that the service is growing faster than Spotify, and projects it's on track to surpass Spotify's US subscriber count by July 2018. The article further states that the diversified nature of Apple's business (and of Google's and Amazon's) makes it better prepared to weather the battle for streaming dominance. As a soon-to-be public company beholden to its investors, Spotify may ultimately prove less able to compete.
As I said, the cool kids aren't always right.
. . . Al Griffin
This email address is being protected from spambots. You need JavaScript enabled to view it.