I made my first trip to the Consumer Electronics Show, held each January in Las Vegas, in 1994. Most high-end gear was then exhibited in the Sahara hotel, a now-defunct icon of the Rat Pack era, where they butted up against a different home-entertainment event: the Adult Entertainment Expo. While the combination of consumer electronics and porn was an uncomfortable one -- it came undone in 1998, when the porn-video industry broke away to establish its own, independent show -- the high-end audio scene at that moment seemed to have a bigger worry: home theater.
Strangely, some audiophiles back then felt that the incursion of home theater into their world was a threat. Terms like THX and Dolby Digital were spoken with venom. In being forced to design audio-for-video products to stay afloat, one argument went, audio manufacturers would necessarily compromise their focus on sound quality. Others just seemed annoyed by the phenomenon. I remember visiting Hsu Research's room at CES and asking for a subwoofer demo using a movie on laserdisc. When Dr. Hsu happily obliged, several people shot up out of their chairs, muttering in disgust as they left the room.
The perceived rivalry between the stereo and surround-sound camps was ridiculous, of course. Plenty of high-end audio manufacturers managed to profit and grow by embracing home theater, with no harm done to the integrity of their two-channel products. Names like Bowers & Wilkins, Classé, KEF, Krell, Meridian, McIntosh, NAD, and Paradigm come to mind, and there are plenty of others. For these companies, CES, which had now morphed from a show held twice a year, in Chicago and Las Vegas, to a single annual Nevada event, was the ideal place to show off their growing ranges of gear. And for a reviewer like me, who covered audio and video, the show was a playground I could barely cover, even going all out for five full days.
As CES grew, so did Las Vegas. Each year brought more and better hotels and restaurants. Getting around the show became increasingly nightmarish, though the eventual addition of a monorail made transportation a bit easier. The high-end audio industry, meanwhile, benefited from an upgrade in digs, to the tower suites of the swanky Venetian hotel and resort. There, products could be demonstrated in spacious, comfortable rooms that provided ample sound isolation from neighboring exhibits. Audio and home-theater demos sprawled across multiple towers on multiple floors, making for a seemingly endless hive -- one that was fairly easy, if exhausting, to navigate.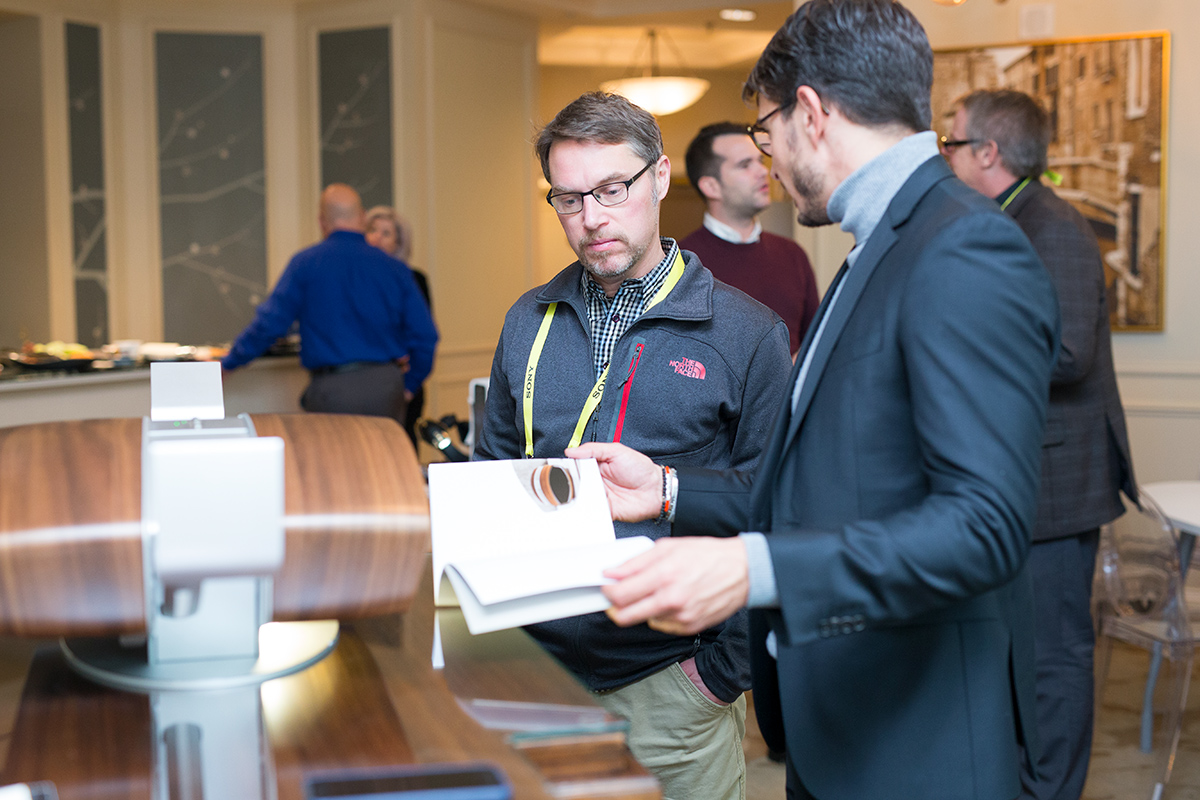 Al Griffin at the McIntosh Group exhibit at CES 2017
"The high-end audio section at the Venetian was a gift to the audiophile community," said Sandy Gross, of GoldenEar Technology, when I recently discussed with him CES and my decision to avoid the 2018 show. Turns out that Gross, too, is sitting this one out: Though GoldenEar is officially exhibiting at the show, the company's activities will be limited to displaying a prototype in a private suite, by invitation only. As a founder of Polk Audio, and then of Definitive Technology, before the launch of GoldenEar, Gross's nearly unbroken history of displaying products at CES reaches back to the early 1970s. Why the change for 2018? According to him, the main problem is that the attendance at CES of both US and international dealers has dropped significantly in the last few years. And while CES 2017 was a successful event for GoldenEar, mostly due to the launch of their flagship loudspeaker, the Triton Reference, expectations for 2018 aren't nearly as good. This year, GoldenEar will instead focus its effort on exhibiting at the AXPONA show, in Chicago, and at the CEDIA Expo, in San Diego.
To understand how stripped-down the high-performance audio scene at the Venetian will be at CES 2018, one need only scan the list of exhibitors on the Consumer Technology Association's CES website. Most suites occupied by high-end audio exhibitors will be clustered on the 29th floor, where attendees can breeze through them in a single afternoon. This is a drastic change from the CESes I've attended for more than two decades, and a negative statement on the show for high-end audio.
While the current state of CES might be bleak for high-end audio, the same can't be said for the organization that runs it, which has adapted to keep pace with tech trends and consumer interests. Even its recent change of name, from the Consumer Electronics Association to the Consumer Technology Association, indicates a shift away from the black boxes and other hardware that audio and video enthusiasts fetishize, to software- and cloud-driven products and services. Yes, there will still be hardware at CES, but it will mainly consist of such things as wearables, drones, and virtual/augmented-reality goggles. And there will be plenty of TVs -- LG, Samsung, Sony, and other manufacturers still embrace CES as a launch platform for their new products -- but each of those companies will later exhibit the same new models in the more sane and comfortable setting of the CEDIA Expo.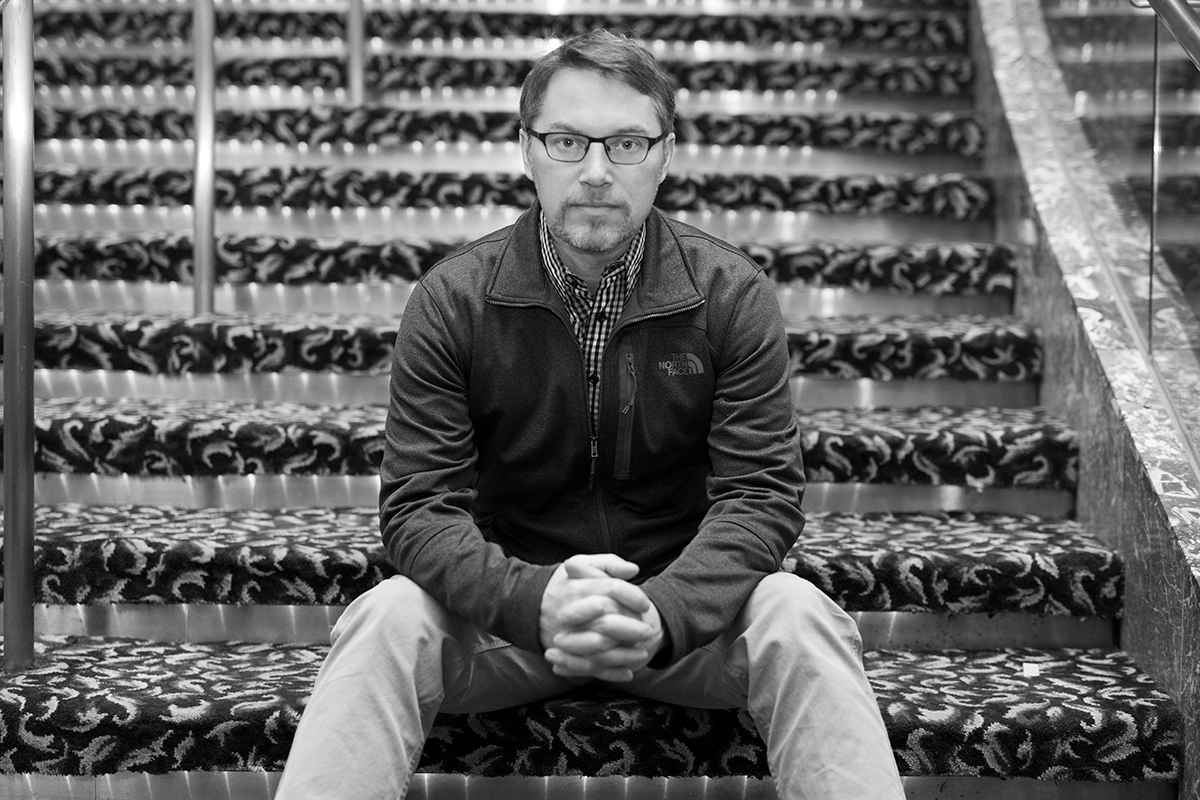 Al at CES 2017 -- his 24th and final time
Audio excitement at CES 2018? That's likely to be provided by Bluetooth speakers, headphones, and smart all-in-one speakers with voice interaction. For the most part, those will be found at the Las Vegas Convention Center, a zoo-like environment where you can't take two steps without bumping into another human, and, at the end of the day, can easily spend an hour waiting for a cab. Nonetheless, SoundStage! will have reporters onsite to cover product introductions at the LVCC, along with those displayed on that single sad floor at the Venetian. Keep an eye out for them on SoundStage! Global.
Am I distressed that, next week, I'll be missing my first Consumer Electronics Show in 24 years? No way. With or without CES, Las Vegas isn't my idea of a good time, though I did have fun at CESes past. But that was because of all the gear I got to cover, and the opportunities the show gave me to commune with industry friends who share my enthusiasm for movies and music. With significantly less gear to check out, and fewer like-minded folks to schmooze with, I'm happy to sit out this CES, and probably future ones as well. See you at the other shows.
. . . Al Griffin
This email address is being protected from spambots. You need JavaScript enabled to view it.