Note: measurements taken in the anechoic chamber at Canada's National Research Council can be found through this link.
Three years ago, when Kevin and Jonathan Couch formed Heavenly Soundworks, the father-and-son team planned to make only conventional passive loudspeakers—active speakers weren't on the agenda. "My dad has been into audio as long as I can remember—since before I was born," Jonathan told me in a phone interview, "which is why I'm into it too."
Jonathan has spent his career in industrial design and product development. Kevin's background is in machine maintenance. After years of building their own speakers as DIY projects, they decided to try their hands at a commercial product.
"When we started on this journey, we had no idea we would end up with an active speaker," Jonathan said. "Everything we had done to that point was passive. It didn't take us long to figure out that active was the way to go. Anyone who has ever designed a passive loudspeaker and built crossovers knows that it's very time-consuming. There's a lot of trial and error. You build something, test it, find out what's wrong with it, and go back to the drawing board. With active, we can program our DSP, test the speaker, then make some adjustments and test it again. It's minutes, vs. days or weeks."
But before Kevin Couch could begin to design the crossover, Jonathan said, "We spent a lot of time sourcing drivers, first looking at spec sheets and then performing measurements. Unfortunately, some drivers didn't match up to their claims. We found, sometimes, an inexpensive driver would outperform a very expensive driver."
Inside and out
The Heavenly Soundworks FIVE17 is a three-way minimonitor ($10,000/pair, all prices USD except as noted). Its 1″ soft-dome tweeter has a neodymium motor, ferrofluid cooling, and a rear-mounted heatsink. The 3.5″ aluminum-alloy midrange driver has a neodymium motor and a four-layer, underhung voice coil. The long-excursion 5″ woofer has a four-layer voice coil and wide roll surround. Augmenting these are two 8″, high-excursion passive radiators, one mounted low on each side panel.
Inside each enclosure, a Hypex NCore FA123 amplifier supplies 125W RMS each to the woofer and midrange, and 100W RMS to the tweeter. This amp module also contains a digital signal processor that implements the active crossover and other filters, such as time alignment and equalization. The woofer is crossed over to the midrange at 200Hz, and the midrange to the tweeter at 3kHz. "The slopes are a bit of DSP magic and some secret sauce," Kevin Couch told me in an e-mail.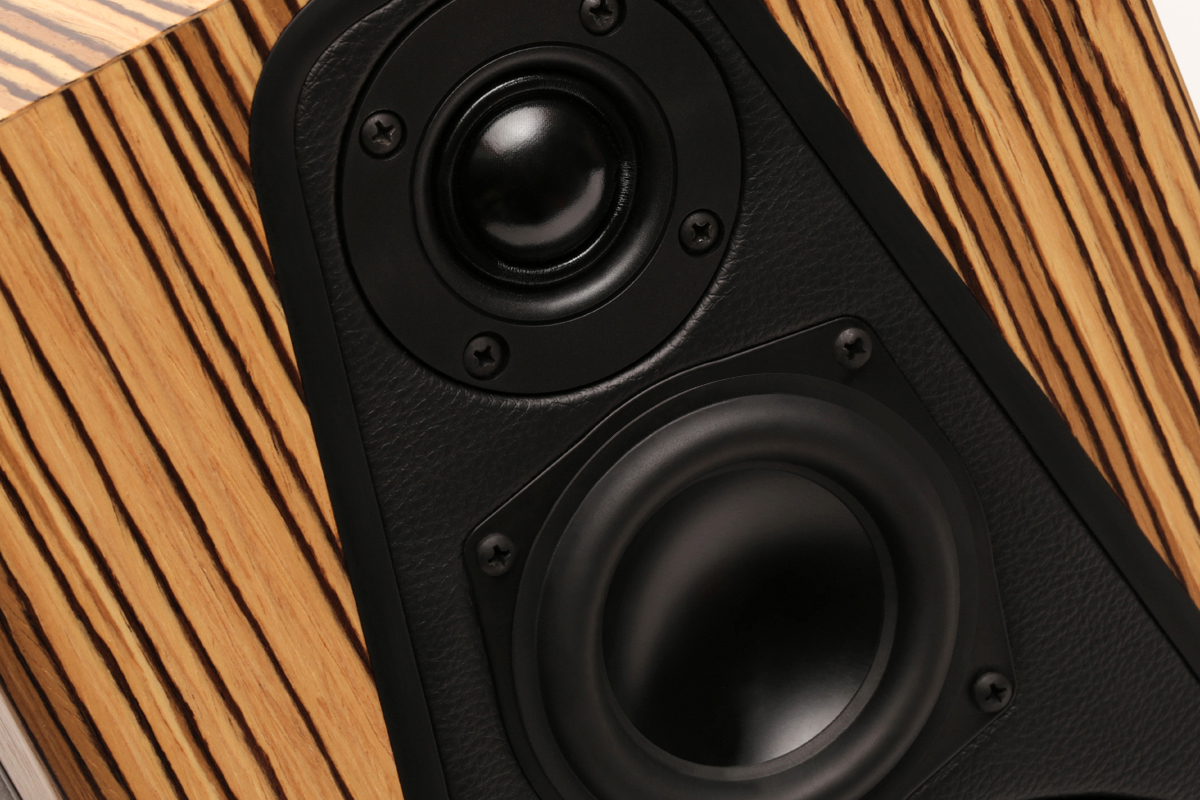 A benefit of DSP that Kevin emphasized was its ability to electronically align the drivers' outputs in time so that they present a unified wavefront to the listener with no need for a sloped or stepped baffle, or a tweeter recessed in a waveguide. "In my opinion, most of the time, waveguides are used on production speakers to save money," he wrote. "It allows passive speaker companies to build simple rectangular boxes, which are cheap and easy. . . . In my experience, waveguides alter the signal far too much from flat frequency [response]." My experience is different—I've heard many speakers with waveguided tweeters that sound excellent.
The Couches also use DSP in the FIVE17 to apply optional loudness curves, for listening at low levels. "Our curves correlate exactly with the results of the equal loudness study for average human hearing, for two different volume levels," Kevin explained. For the default Preset 1: Pure Signal, no LF or HF boost is applied; it's intended for "critical listening at higher volumes of ≥80dB," per the FIVE17's manual. Preset 2: Equal Loudness Setting 1 is for listening at levels from the mid-70s to low-80s dB; and Preset 3: Equal Loudness Setting 2 for listening at volumes up to the mid-70s, as measured at the listening position.
The FIVE17's specifications are very impressive. Heavenly Soundworks claims a frequency response of 30Hz-20kHz, ±1dB, or 27Hz-20kHz, ±3dB. The -6dB point is 24Hz.
The company sells direct to consumers, and offers a 30-day free trial. Speakers are built to order at Heavenly's two locations: in Missouri, where Jonathan lives; and in Southern California, where Kevin resides. Each facility has a fully equipped woodshop, with CNC machines and veneering equipment. Speakers are tested and burned in before shipping. Fulfillment takes two to four weeks, the company says.
Each FIVE17 measures 15.25″H x 8.5″W x 11.5"D and weighs 24 pounds. The enclosure is made of 0.75″-thick MDF, and its interior is lined with damping material. A casual knuckle-rap test told me that it was very inert.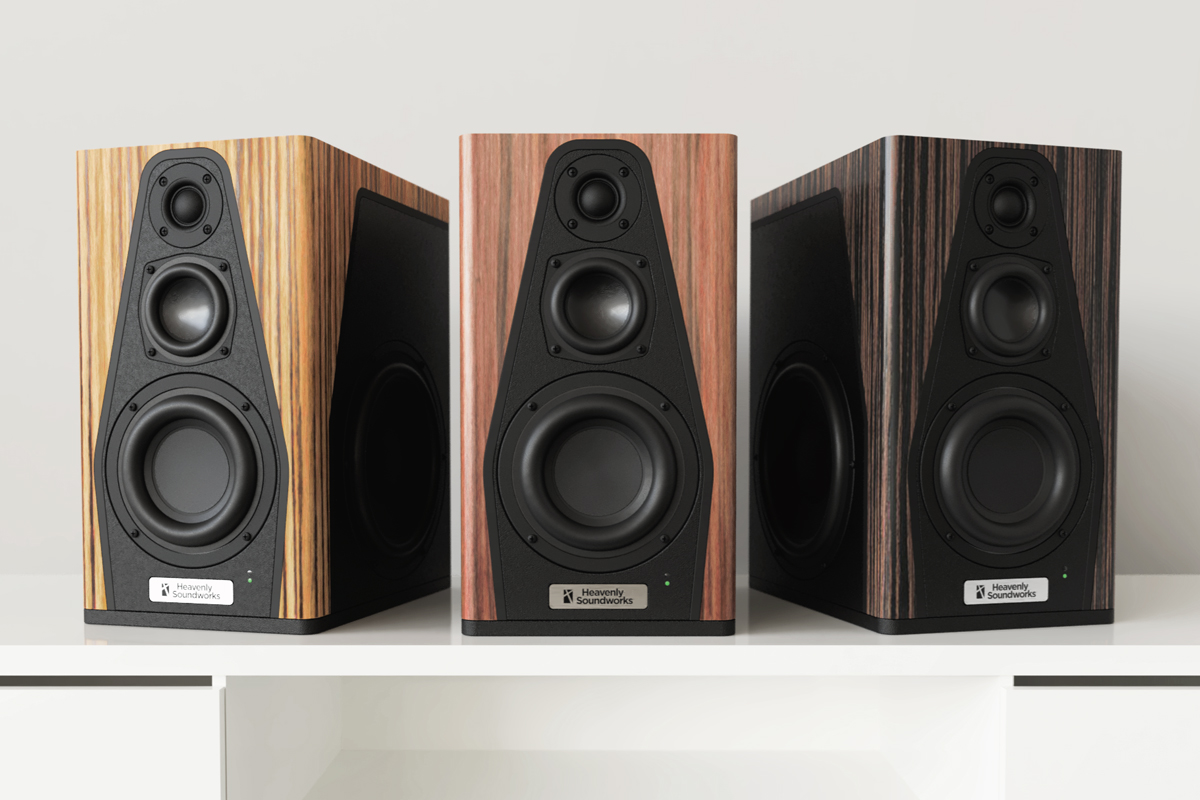 The speaker is available in three luxury finishes: Zebrawood, Rosewood, or Ebony. My review samples had the light-toned Zebrawood finish, and it looked gorgeous. The vertical corner edges of the front baffle are gracefully radiused, adding to the visual elegance. The front baffle, through which are mounted the woofer, midrange driver, and tweeter, and the baffles for the radiators on the side panels, are all covered with black imitation leather. At the bottom of the front baffle, the company's name and logo—a slanted white cross on a black field—are embossed on a 3″W x 0.75″H silver plate. The FIVE17's DIY roots are betrayed only by the drivers' and radiators' exposed mounting screws. The round heads of these screws are matte black to match the driver chassis, but are not recessed.
In a stereo pair, the left-channel FIVE17 is the primary speaker. This can't be changed by the user, but Jonathan Couch told me that Heavenly Soundworks could conceivably build a custom pair of which the primary speaker is used for the right channel. This could be useful for those, like me, whose equipment racks are on the right side of the room.
Except for a status LED and remote sensor on the front of the primary speaker, the left and right FIVE17s look identical. On the lower right of each rear panel are a three-pronged IEC power inlet and on/off rocker switch. A jack panel at upper left has a balanced (XLR) input, and next to it a balanced (XLR) output for passing audio through to another component, such as a subwoofer. To the right of the XLRs are left and right unbalanced (RCA) inputs, and to their right is a Mini-USB port used only for servicing. At far upper right is a column of four LEDs for system alerts and to indicate the active preset mode, and a button for cycling through the presets. Below the analog connectors are the digital inputs and outputs: AES in and AES through, coaxial S/PDIF in and out, and TosLink S/PDIF in. The maximum resolution of the digital inputs is 24-bit/192kHz.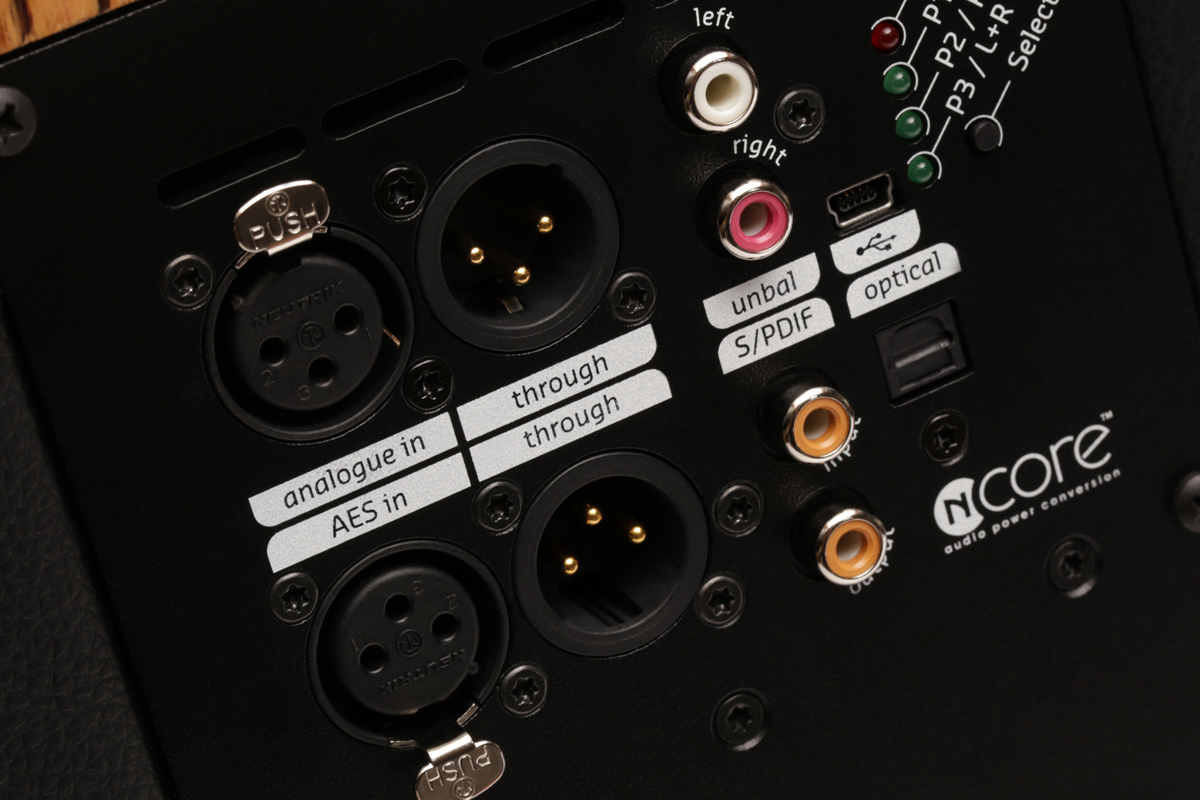 Analog sources must be connected to both speakers; digital sources must be connected to the left, primary speaker. Whether you're using digital or analog sources, or both, the primary and secondary speakers need to be tethered together by running a supplied 15ʹ digital interconnect from the coaxial S/PDIF output on the primary speaker to the coaxial S/PDIF input on the secondary. When you play an analog signal, this interconnect carries volume-control data and preset commands from the left to the right speaker; with a digital signal, it also carries the audio for the right channel.
The FIVE17s come with a teardrop-shaped plastic remote supplied by Hypex. In an arc at top, from left to right, are five buttons: one for Power, followed by function buttons F1 through F4. F1 through F3 activate the three loudness presets; F4 has no function. Below these is a circular pad with + and – keys at top and bottom for adjusting volume, and directional keys at left and right for cycling through inputs. Heavenly Soundworks recommends leaving the input setting in auto mode, in which the status LED on the primary speaker flashes green. That way, the correct input will be selected automatically within a few seconds of starting play. Like the F4 button, the OK button at the center of the pad has no function. Below the pad is a Mute button.
I experienced only one operational quirk with the FIVE17s. Sometimes, one or both speakers would refuse to sync when I began play or switched preset modes. In either situation, turning the speakers off and back on with the remote's Power button fixed the problem.
Setup
For my listening tests, I placed the Heavenly Soundworks FIVE17s atop 28″H Monoprice Monolith speaker stands on either side of the faux fireplace in the living room of our house in west-end Toronto, and toed them in slightly toward the listening position. The speakers were 17″ from the wall behind them, and described a 7′ equilateral triangle with the sweet spot on the end cushion of our sectional sofa, against the opposite wall.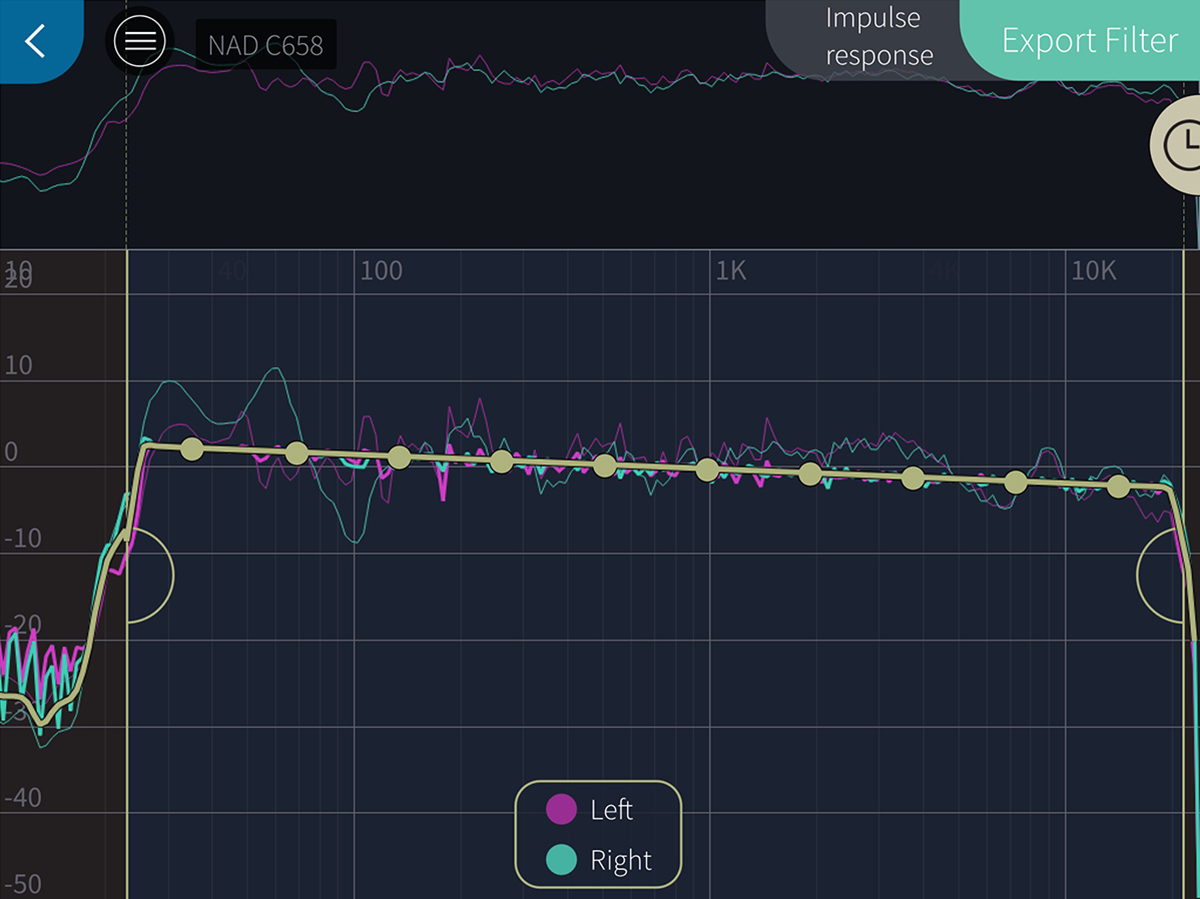 Could these stand-mounted speakers actually deliver bass output below 27Hz, as Heavenly Soundworks claims? You betcha. I connected the FIVE17s' balanced inputs to the balanced outputs of my NAD C 658 streaming DAC-preamp ($1649), then ran the NAD's built-in Dirac Live room correction. I didn't plan to use the NAD or Dirac for my listening tests, but I wanted to see what Live could tell me about the FIVE17s' behavior. The faint purple and green traces in the graph above respectively show the left- and right-channel in-room responses (the bold yellow trace is Live's target curve). Don't fret about the peaks and dips between 30 and 250Hz—they're probably caused by room modes. What's important here is the fact that these speakers had solid output down to about 25Hz.
I was also curious to hear any differences between analog and digital connection. When using an analog connection from a digital source, the digital stream would be converted to analog by the source component, then back to digital by the FIVE17s. A digital connection would avoid those extra D/A and A/D conversions. On the other hand, the S/PDIF connection could introduce jitter, which might be avoided by doing D/A conversion inside the player.
So I connected the coaxial S/PDIF output of a Marantz SACD 30n SACD/CD player/streaming DAC-preamp ($2599) to the S/PDIF input of the primary FIVE17 using a 2m-long AudioQuest Carbon coaxial interconnect, and streamed some music from my LG G7 ThinQ smartphone to the SACD 30n via the Marantz's HEOS app. Then I connected the player's fixed line-level analog outputs to the two speakers' analog inputs using AudioQuest MacKenzie interconnects (RCA), and listened to the same music again.
The sound was better with a digital connection—not only more clear, dynamic, and incisive, but also more smooth and inviting. With a high-resolution download of Cassandra Wilson's recording of Billie Holiday's "Don't Explain," from her tribute to that singer, Coming Forth by Day (24-bit/96kHz FLAC, Legacy), Wilson's consonants were clearer through the digital connection. Thomas Wydler's rhythms on his floor tom hit harder and were better defined—the initial impact of mallet on drumhead was sharper, and better differentiated from the following decay of resonance from the drum body. Robby Marshall's alto sax had a slightly hard edge with the analog connection; its sound was a bit less glary via S/PDIF, yet had more bite and definition. With the digital connection, Jon Cowherd's honky-tonk piano and Kevin Breit's electric guitar stood out more clearly from the dense, reverb-laden mix; via analog, everything was more homogenized.
What if I used a different source? Using 2m-long Argentum Acoustics Mythos XLR interconnects, I connected the FIVE17s' balanced inputs to the balanced outputs of an exaSound e32 Mk.II DAC ($2499, discontinued), connected in turn to an exaSound Sigma streamer ($750), and streamed the same track. The exaSound combo was more resolving and incisive than the sound through the SACD 30n's analog RCA outputs, but I still preferred a digital connection to the SACD 30n—the latter was a little smoother and more inviting, and better unraveled that dense, reverberant mix. My takeaway: If you're using a digital source with the FIVE17s, it's best to use a digital connection—coaxial or TosLink S/PDIF, or AES/EBU—so as to avoid those extra D/A and A/D cycles.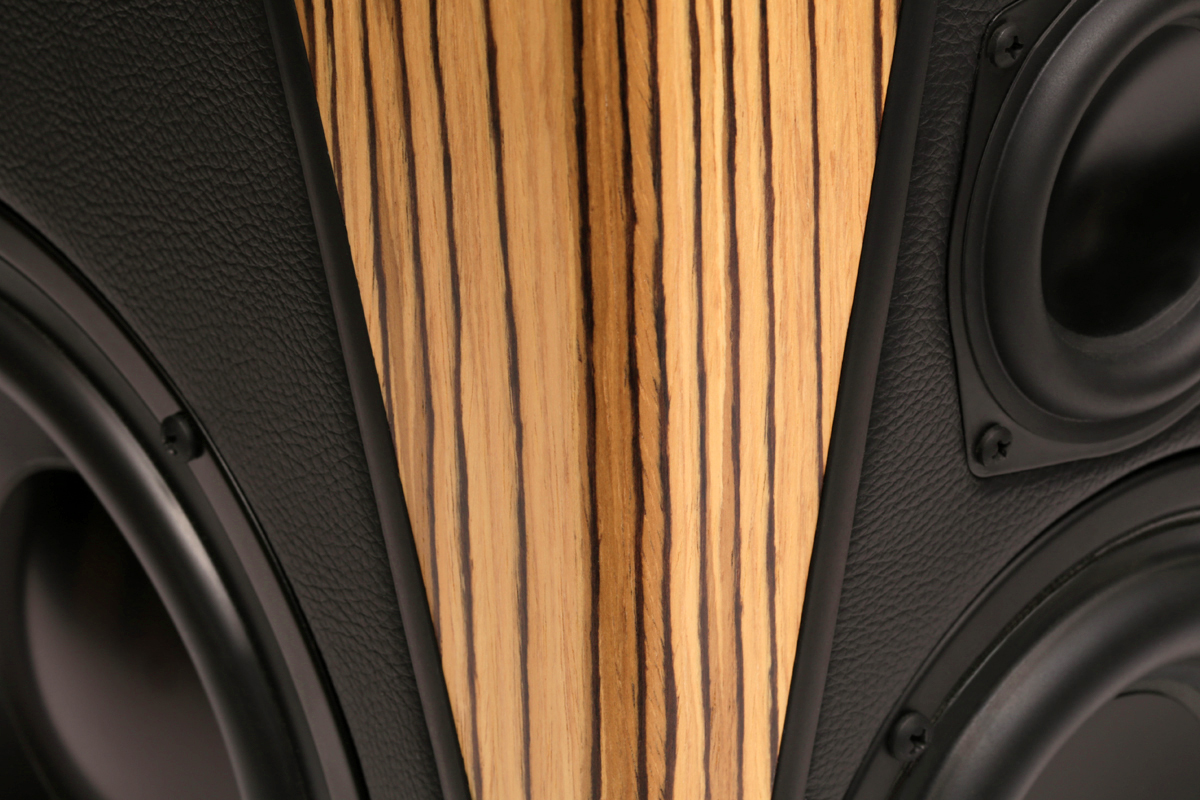 Even so, I used the exaSound duo for most of my listening, for two practical reasons. The exaSounds are Roon Ready, which meant I could use them to play music over my home network from the Mac Mini I use to run Roon Core 1.8. And the exaSounds made it easier to compare the FIVE17s with two other active speakers, both of which have XLR inputs: Buchardt Audio's A500s (€3500/pair, including shipping and taxes) and my Elac Navis ARF-51s ($4599.96/pair).
Listening
The fact is, Cassandra Wilson's cover of "Don't Explain" sounded wonderful regardless of source and/or input. Played via Roon through the exaSound combo and the Heavenlys, it was almost impossible not to sway to Wydler's hypnotic floor-tom beat. The huge soundstage evoked a cavernous nightclub, but despite being soaked in reverb, every element—electric guitar, piano, bass, drums, loops—was clearly defined on that stage, with Wilson right at the center. It was easy to imagine sitting in a smoke-filled club, wrapped in a boozy haze, and think that Wilson was singing right to me. I noticed just a touch of spittiness to her consonants, and a bit of harshness in Marshall's wailing sax solo. And in the loud conclusion, as peaks hit 85dB, the midrange got a bit hard.
I find recordings of solo piano useful for assessing a speaker's timbral consistency, freedom from resonances, and dynamics. Lately, I've been spending a lot of time listening to Plays, a compilation of live concerts by the late Chick Corea (24/96 FLAC, Concord Jazz/Qobuz). I played this 112-minute album in its entirety several times through the FIVE17s, and it sounded glorious.
In two tracks from a 2018 Paris concert, Corea segues seamlessly from a baroque keyboard sonata to a 1930s jazz standard. In his jazzy take on Domenico Scarlatti's Sonata in D Minor, K9, L413, Corea's playful right-hand trills and chords sounded ideally crisp and articulate, not overlit or etched—just natural. And when he slid into the lower-register rolled chords that begin his arrangement of Jerome Kern and Otto Harbach's "Yesterdays"—wow! Although those chords were gentle and restrained, the FIVE17s conveyed the size, power, and harmonic richness of Corea's instrument. Dynamics, macro and micro, were very impressive. The FIVE17s delivered Corea's big staccato phrases effortlessly, and in legato phrases showed off his subtle dynamic shadings. Throughout both tracks, piano tone was completely convincing, and consistent through the instrument's entire range.
I was just as impressed by the FIVE17s' reproduction of space. Corea's piano appeared on a broad, deep soundstage, with long, reverberant decays that evoked this Paris hall. I don't know if I've ever heard a solo acoustic piano reproduced more convincingly in my living room.
To assess the FIVE17s' ability to deal with dynamic extremes, I cued up a 2014 live recording of Camille Saint-Saëns's Symphony No.3, "Organ," by the London Philharmonic Orchestra conducted by Yannick Nézet-Séguin, with James O'Donnell playing the newly refurbished Royal Festival Hall organ (24/96 FLAC, LPO/ProStudioMasters). This massive instrument has 7866 pipes, including 32′ pedal pipes that can play down to 16Hz.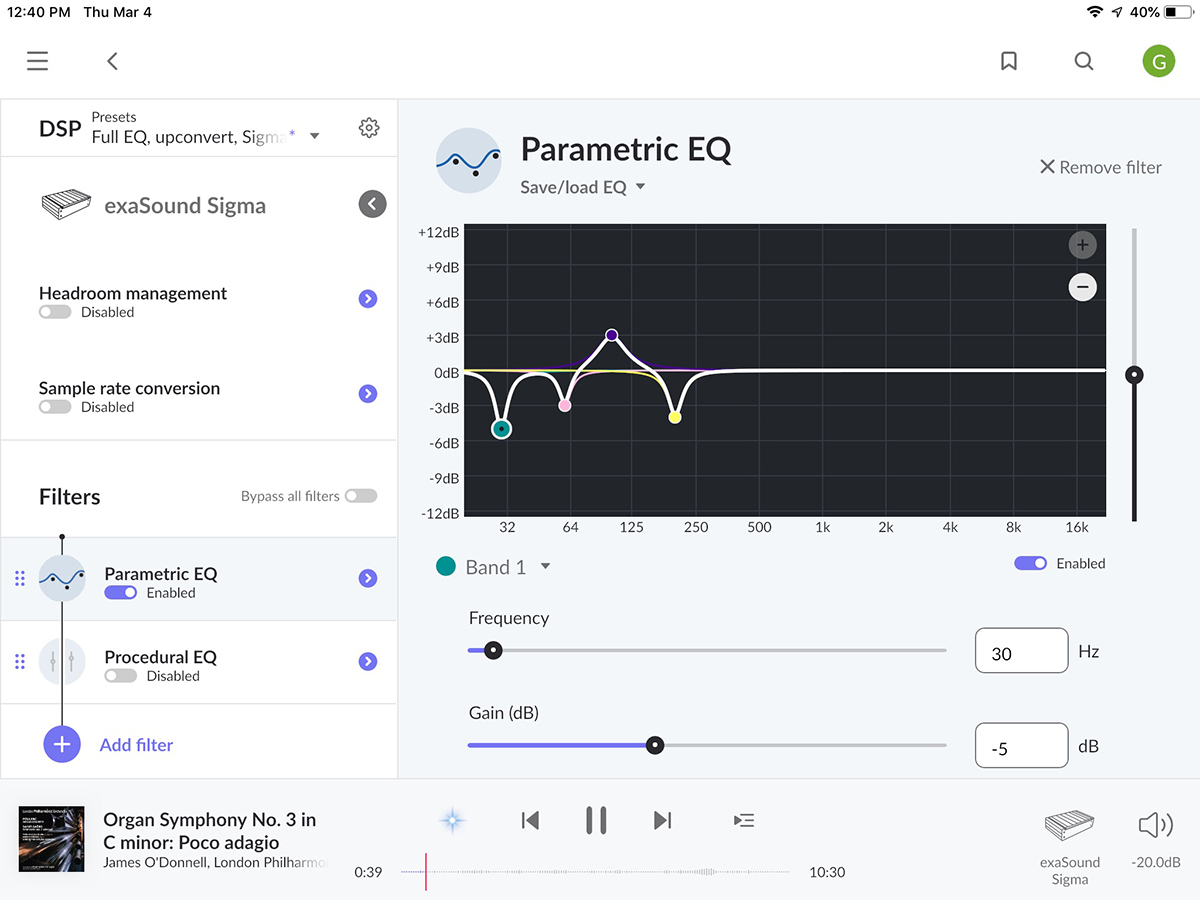 The low pedal notes in the "Organ" symphony's lovely second movement, Poco adagio, played havoc with the room modes Dirac Live had identified; they had a droning, indistinct character. This was the fault of my room, not the FIVE17s. I used Roon's DSP engine to apply four bands of parametric EQ to counteract those modes.
This also gave me an opportunity to verify the usefulness of the FIVE17s' preset modes. Through much of that slow movement, the strings play a serenely ecstatic theme underpinned by a deep organ-pedal note. While the EQ tamed those troublesome modes, when I listened at quiet levels, those pedal notes sounded too faint. Engaging Preset 2 made those pedal notes more audible, and the cellos and double basses fuller, for a more pleasing balance of the LPO strings.
I listened to the entire 10:26 movement with these settings, and it was meltingly beautiful. The FIVE17s resolved the gentle bowing of the LPO strings, scaling up naturally in orchestral swells. The attacks of pizzicato notes later in the movement were fast but not overlit, each pluck of string decaying naturally into the resonance of the instruments' bodies. Bowed violins sounded just a tad steely, but the cellos were gorgeous: woody and richly resonant. The FIVE17s threw a wide, deep soundstage populated by precisely drawn aural images, while also providing an excellent sense of the hall ambience, which seemed to extend far out into my listening room.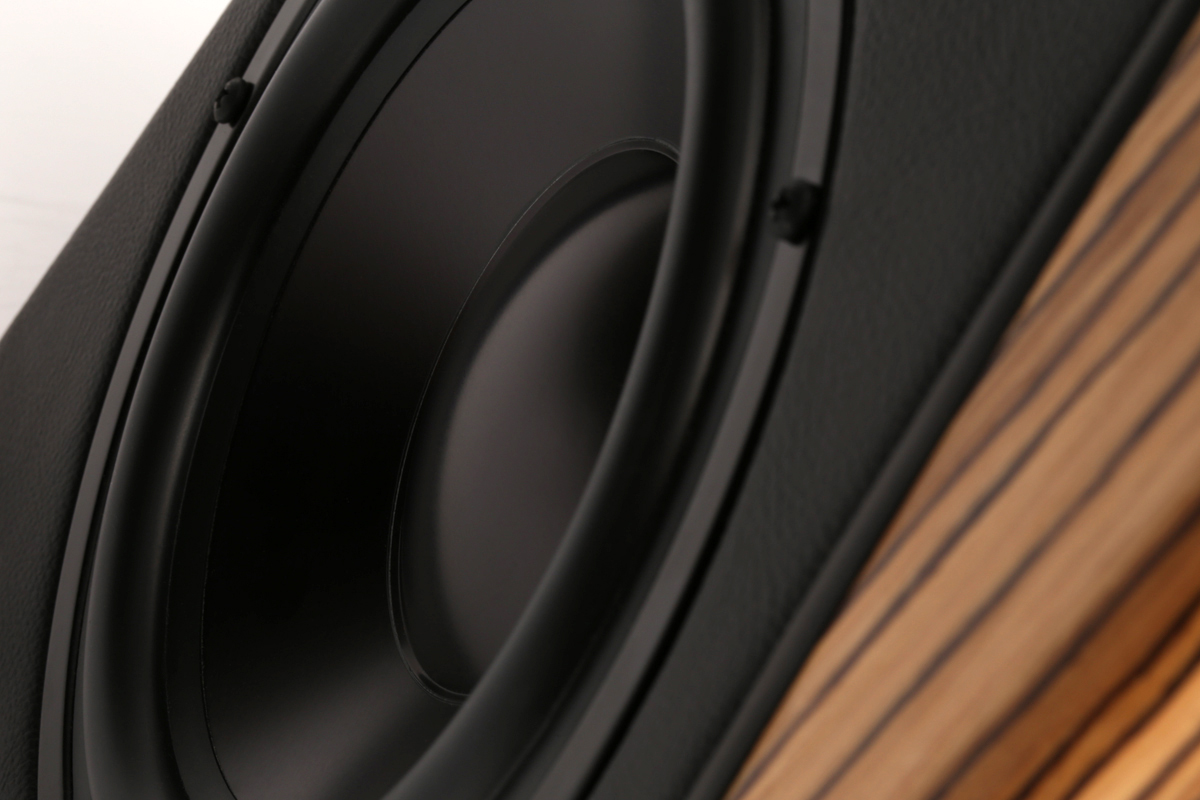 The final movement, Maestoso—Allegro, presented a different set of challenges. It begins with a huge organ chord, followed by a fugue played by the strings, with two more big organ chords, one in the middle and one at the end of the fugue. The FIVE17s reproduced this section with no hint of distress—the sound was massive and powerful. Next comes a dreamy statement of the main theme on strings and solo piano, underpinned by another deep pedal note. Through the FIVE17s, it sounded magical. The strings and piano floated in space between my speakers, and the organ filled my room. In the next section, the entire orchestra, supported by the organ, blasts out the main theme. It sounded thrilling but, when played at levels at which peaks surpassed 85dB, also a tad harsh. The dramatic conclusion, which is even louder, also sounded a little hard, though not congested or compressed.
To check how these speakers would reproduce men's and women's voices, I cued up Ray Charles's duet with Diana Krall of "You Don't Know Me," from his Genius Loves Company (DSD64, Concord). Both voices were reproduced without coloration. But when Charles ramps up the emotion and volume, a touch of shoutiness and a bit of raspy edge crept in, and Krall's voice had a slightly papery edge. I doubt this was a flaw in the recording—Genius Loves Company won nine Grammys, including one for Best Engineered Album, Non-Classical. The instrumental accompaniment sounded wonderful, the string orchestra arrayed across a huge soundstage. Drums and bass guitar had great snap and definition that carried the song forward.
Although I'd used the Dirac Live room-correction software built into my NAD C 658 to confirm Heavenly Soundworks' claims of the FIVE17s' bass response, I still wanted to hear it. So I cued up the title track of Béla Fleck and the Flecktones' Flight of the Cosmic Hippo (24/88.2 MQA, Warner Bros./Tidal). On this album, Victor Wooten plays a five-string fretless electric bass guitar, its bottom string tuned to B0 (30.87Hz). The big, lumbering, two-note bass riff that opens the track sounded huge and effortless, confirming that the FIVE17s could indeed go very deep. It was also a bit bloated and ill-defined—but, again, that had nothing to do with the speakers. The bloat was caused by those nodes in my listening room. Enabling the parametric EQ settings I'd created in Roon solved that problem. Wooten's bass still sounded big and powerful, but now had much better definition—I was very much aware of when he pulled strings to change pitch.
Halfway through this track, Wooten plays a long solo: the first verse on his bass's upper strings, the second on its bottom string. In that second verse, there's loads of bass between 30 and 40Hz, and the FIVE17s showed no hint of struggle in reproducing it. Quite the contrary—these deep notes sounded big, bold, and effortless, and with Roon taming my room's nodes they were also well defined, with crisp attacks that segued naturally into long decays.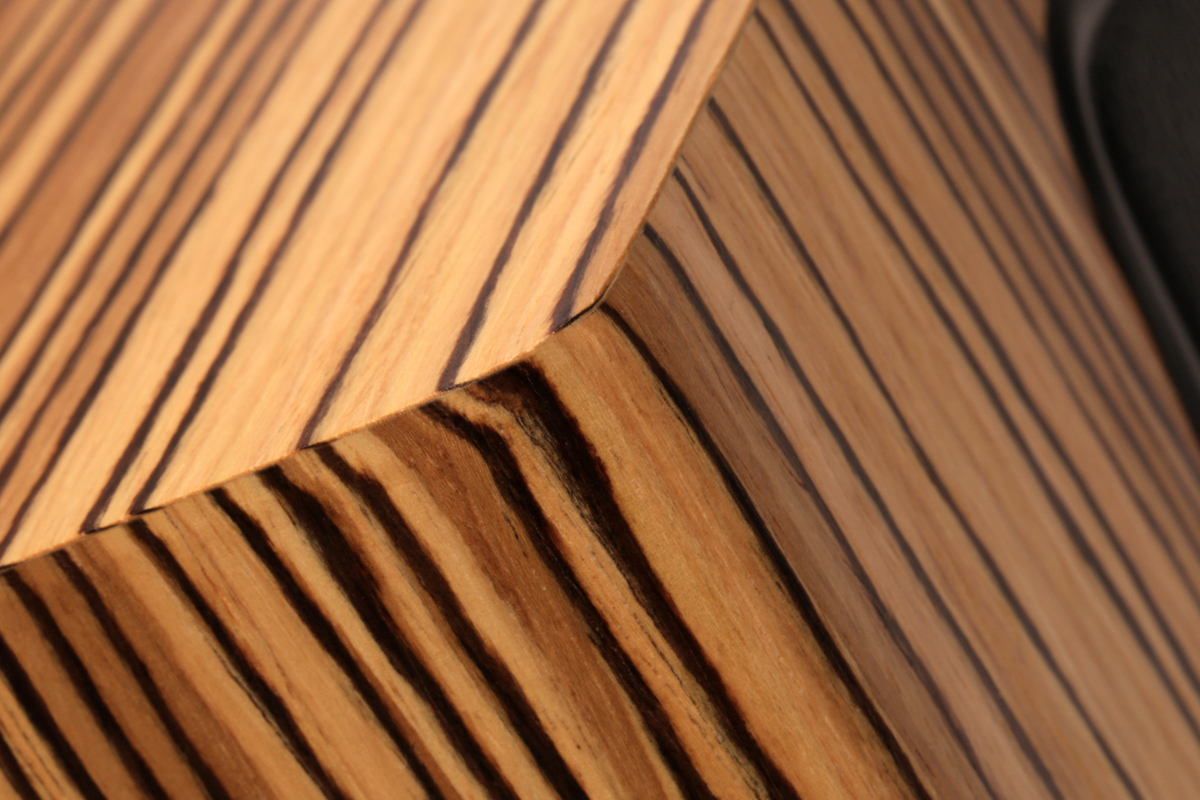 The FIVE17s were just as satisfying higher in the audioband. The star of this show is, of course, Fleck's banjo. Each plucked string exploded out of the Heavenlys without sounding the least bit harsh or etched, followed by the twangy decay of the banjo's head and resonator. It was glorious.
To try those presets one more time, I turned the volume way down, so that I was getting peaks of 68dB. Wooten's bass still sounded delicious, but not as big and bold as it had at higher levels. Selecting Preset 2 restored that impact, and, thanks to the parametric EQ I'd enabled in Roon, bass definition didn't suffer. For late-night listening, or keeping peace with the neighbors, these presets can be a great feature.
Comparisons
For these comparisons I used the Heavenly Soundworks FIVE17s' default Preset 1: Pure Signal, and disabled Roon's EQ settings. Using pink noise and a handheld SPL meter, I matched levels to within ±0.5dB.
Buchardt Audio's A500 active minimonitor won a Reviewers' Choice Award when I reviewed it in October 2020, and was later named a SoundStage! Network 2020 Product of the Year for Innovation in Design. The A500 is a sealed speaker with front- and rear-mounted 6ʺ woofers and a 0.75ʺ soft-dome tweeter, each driver powered by its own class-D amplifier specified to output 150W RMS.
The A500 has an innovative feature that Buchardt calls Mastertunings. Users can download different Mastertunings to a USB drive, then configure the speaker's DSP-based crossover for their tastes and systems. For this comparison, I used an updated version of Buchardt's "stock" or default 2.5-way Mastertuning.
Through the Buchardts, orchestral tone was fuller and violin tone lusher in the Poco adagio of Saint-Saëns's "Organ" Symphony—but I could hear more detail in the bowing of the LPO strings through the FIVE17s. The soundstage was a little wider but not as deep through the Buchardts, and didn't extend as far out into my room as it did with the Heavenlys. Deep organ-pedal notes had more texture through the Buchardts.
In the symphony's dramatic conclusion, the A500s sounded smoother, the FIVE17s a tad harsher. But again, the Heavenlys were clearer through the mids and highs—I could more easily follow different orchestral lines and groups of instruments. However, the Buchardts were more resolving in the lower frequencies. Not only did the big organ-pedal notes have more texture, I could hear more clearly when O'Donnell was playing a chord above those pedal notes.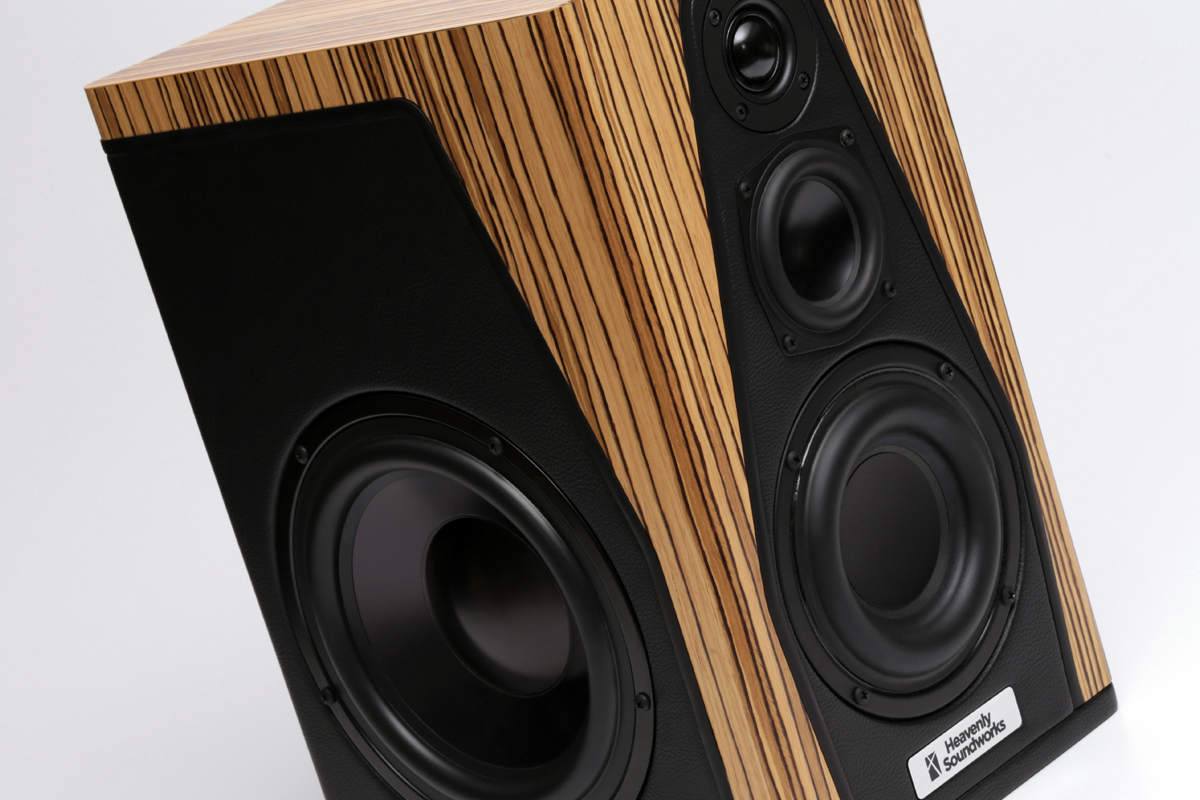 Through the A500s, the hard edge in Ray Charles's voice when he sings louder in "You Don't Know Me" was less pronounced than through the FIVE17s—as was the papery quality in Diana Krall's voice, which now was more of a whispery embellishment. The Buchardts also tracked the two singers' volume levels more naturally, with finer gradations from loud to soft. Through the FIVE17s, the soundstage was more filled in, more substantial, with such details as the xylophone notes punctuating the singers' phrases emerging more clearly from the mix. But through the A500s, drums and bass guitar had more texture, and violin tone was less steely.
Elac's Navis ARF-51 is an active analog three-way speaker employing a coaxial driver comprising a 4″ aluminum midrange driver powered by a 100W BASH amplifier and a concentrically mounted 1″ soft-dome tweeter powered by a 40W class-AB amp. The bass is handled by three 5.25″ aluminum woofers powered by a 160W BASH amp. The ARF-51 received Reviewers' Choice honors when I reviewed it in September 2020.
Chick Corea's performance of the Scarlatti sonata and "Yesterdays" sounded wonderful through the Navis floorstanders, if a little veiled and opaque in comparison with the FIVE17s. Through the Heavenlys, the piano's upper register had more sparkle, the lower more richness. Corea's runs, trills, and arpeggiated chords sounded faster and more articulate through the Heavenlys, blunter through the Elacs. The Heavenly stand-mounts more convincingly conveyed the scale and power of Corea's instrument than did the Elac floorstanders.
Through the Elacs, Cassandra Wilson's performance of "Don't Explain" didn't have quite as much swing as it did through the Heavenlys, nor were bass guitarist Martyn P. Casey's low notes as well defined. The FIVE17s created a deeper soundstage, and it was more filled in. Individual elements in producer Nick Launay's dense, reverb-laden mix were better resolved through the FIVE17s, more homogenized through the Elacs, and Jon Cowherd's honky-tonk piano had more sparkle through the FIVE17s. But through the Elacs, Wilson's consonants were less spitty, Robby Marshall's saxophone less edgy. Nor did the loud conclusion have the hard edge I heard with the Heavenlys.
Conclusion
When Kevin and Jonathan Couch founded Heavenly Soundworks, "The goal for us was the best possible reproduction of sound," Jonathan told me. "For us, it was reproducing as closely as possible what the artist or mastering engineer intended."
To a great extent, they've succeeded. As noted, from their FIVE17s I sometimes heard midrange hardness at high levels. But what stood out far more was these speakers' impressive dynamics, lively sound, revelatory detail, and deep, authoritative bass. And the workmanship is impeccable—make that luxurious.
I'm sure many DIY speaker builders dream of turning their hobby into a business. But it's a huge leap from assembling one- or two-off speaker kits to developing a serious consumer product and bringing it to market. Bravo to Kevin and Jonathan Couch for successfully making that leap. In the FIVE17, they've created an active speaker that deserves—no, demands—to be taken seriously.
. . . Gordon Brockhouse
This email address is being protected from spambots. You need JavaScript enabled to view it.
Note: measurements taken in the anechoic chamber at Canada's National Research Council can be found through this link.
Associated Equipment
Active loudspeakers: Buchardt Audio A500, Elac Navis ARF-51 with IsoAcoustics Gaia III isolation feet
Speaker stands: Monoprice Monolith (28″)
Sources: exaSound Sigma streamer and e32 Mk.II DAC, Marantz SACD 30n SACD/CD player and streaming DAC-preamp, NAD C 658 streaming DAC-preamp
Interconnects: AudioQuest Carbon S/PDIF (2m, coaxial) and MacKenzie unbalanced (2m, 5m, RCA), Argentum Acoustics Mythos balanced (2m, XLR)
Heavenly Soundworks FIVE17 Active Loudspeakers
Price: $10,000 USD per pair.
Warranty: Five years parts and labor.
Heavenly Soundworks
California and Missouri
E-mail: This email address is being protected from spambots. You need JavaScript enabled to view it.
Website: www.heavenlysoundworks.com