Most audiophiles know Canada's Lenbrook Industries for its three audio brands: PSB Speakers, NAD Electronics, and Bluesound multi-room streaming products. Fewer people know Lenbrook as a software developer. But the fact is that Lenbrook's BluOS software platform is a key component of many of its products—not just the Bluesound multi-room components for which BluOS was originally created, but also NAD integrated amplifiers, preamplifiers, AV receivers, and a multi-zone streamer targeted at the custom-integration (CI) market.
Third-party brands are also adopting BluOS. DALI offers BluOS streaming modules for its active loudspeakers. Monitor Audio is using BluOS in a four-zone streamer for the CI market. Roksan, which is owned by Monitor Audio, recently introduced an integrated amplifier with BluOS streaming. Look for a review of Roksan's Streaming Amplifier on Simplifi in the new year. Peachtree Audio signed on as a BluOS licensee in February 2021 but has not yet announced any BluOS-enabled components.
The BluOS platform is brand-agnostic. Components of different brands can be integrated into a whole-home music system with as many as 64 zones. BluOS does more than enable music streaming and multi-zone playback on supported components. It's also used to enable hardware features like Dirac Live room correction, Dolby Atmos processing, bass management, and wireless surround sound. During my three-plus years on Simplifi, I've reviewed 11 BluOS-enabled products, and with all of them, I've been impressed by the rich, robust BluOS platform.
Development of BluOS began more than a decade ago, several years before the worldwide launch of the Bluesound brand in 2013. Since then, the platform has been upgraded hundreds of times, adding features like surround-sound processing, MQA decoding and rendering, AirPlay 2 support, Roon Ready capability, Spotify Connect, Tidal Connect, and voice control. Lenbrook also continually integrates streaming services into BluOS—more than 20 are currently supported.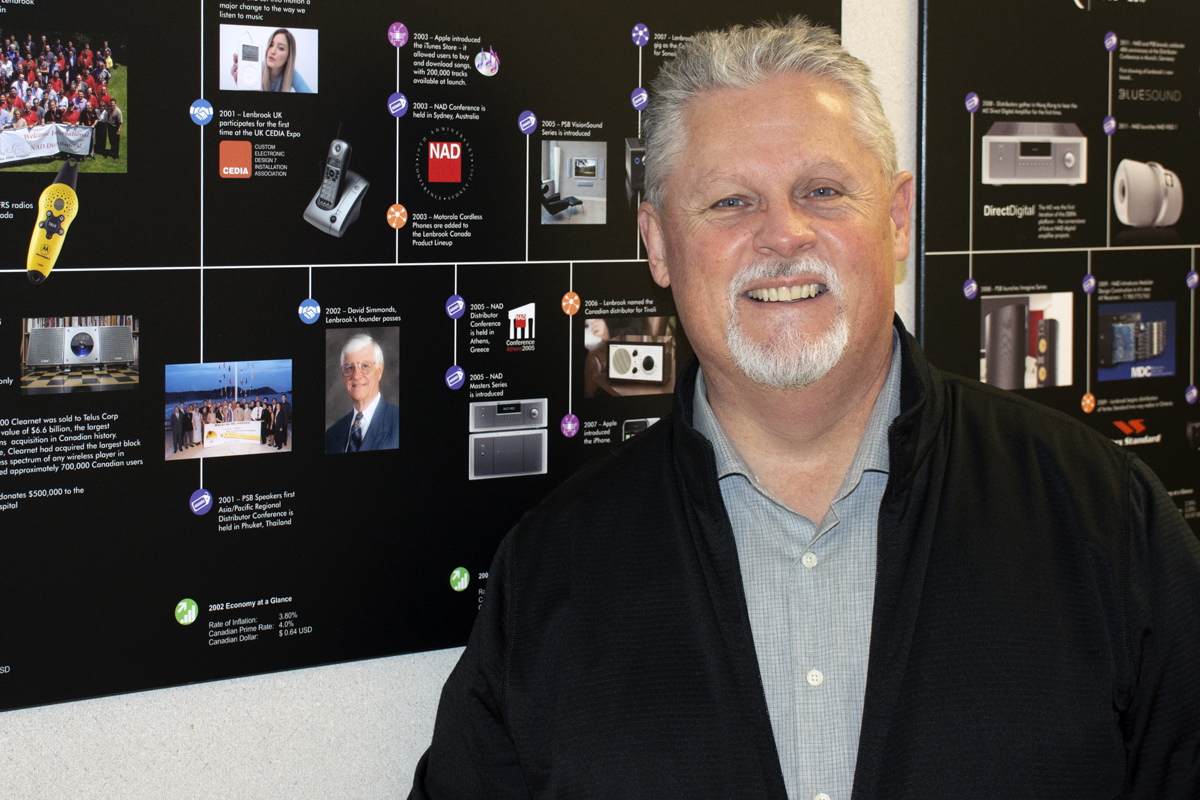 To learn more about the evolution of BluOS and its future direction, I spoke in early December with BluOS platform manager Andrew Haines. Haines manages a team of software developers, some of whom work at Lenbrook's head office in Pickering, Ontario, just east of Toronto, and others who work in other countries. Haines also works closely with Lenbrook's BluOS support team, which is based in Pickering.
Haines joined Lenbrook in 2015 following 12 years at Bell Canada, a major Canadian telecommunications company, where he was involved in its satellite TV service, its rollout of fiber-optic Internet and TV residential services, and the improvement of internal processes. Previously, Haines worked in product management for the Canadian subsidiaries of JVC and Pioneer Electronics.
The following interview has been edited for clarity and concision.
Gordon Brockhouse: What are some of the most important developments with BluOS since the launch of Bluesound?
Andrew Haines: Well, it has been over a decade of challenging, time-consuming, and expensive software development. But we've stuck to it—we just released our version 3.16 update of the BluOS platform. There have been more than 300 releases since inception.
BluOS is available in over 60 products across independent global brands (with more soon to be announced). BluOS products are available for purchase in more than 100 countries and are already connected to networks in over 140 countries. BluOS speaks 22 languages and has the most advanced grouping and latency systems available, with patents around this in process.
The cornerstone of BluOS has always been our commitment to high-resolution audio. That has created a lot of challenge and complexity, which is why no other connected audio platform company has commercialized around the fundamental belief in hi-rez music.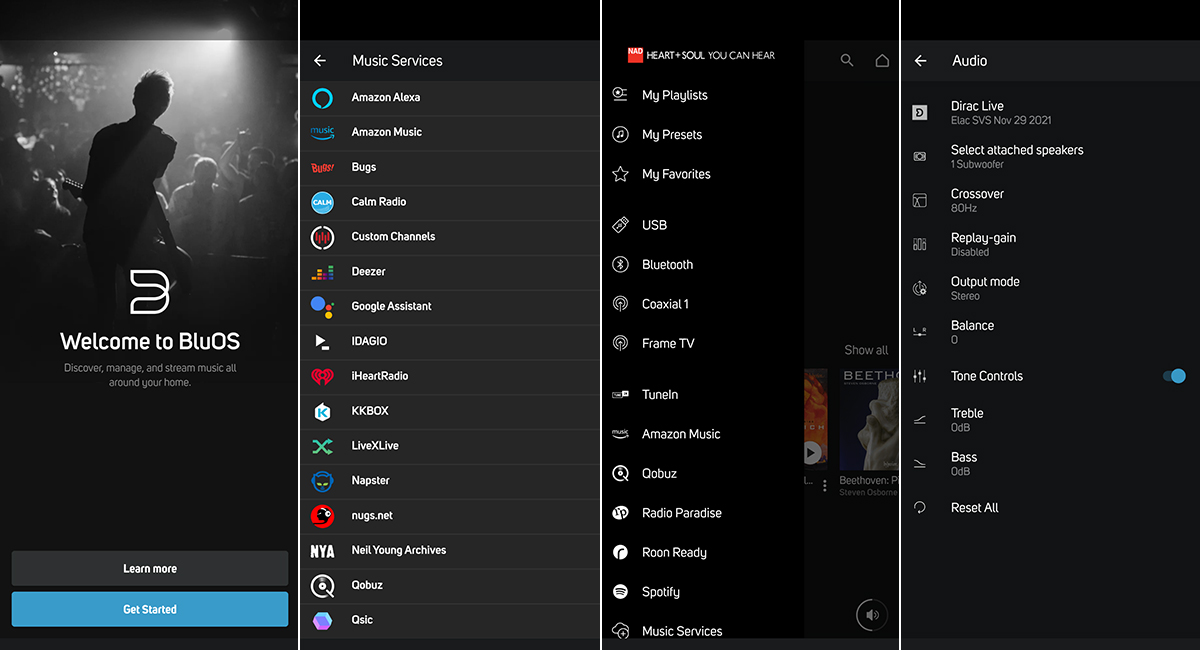 Anyone who wants to develop a platform like BluOS now faces a very high barrier to entry. Each new technology innovation or music service comes with a learning curve. Each partner company has unique ways of delivering code and content to us. It gets more challenging ensuring reliability across multiple generations of products. There is a multitude of intellectual-property challenges to step around as well.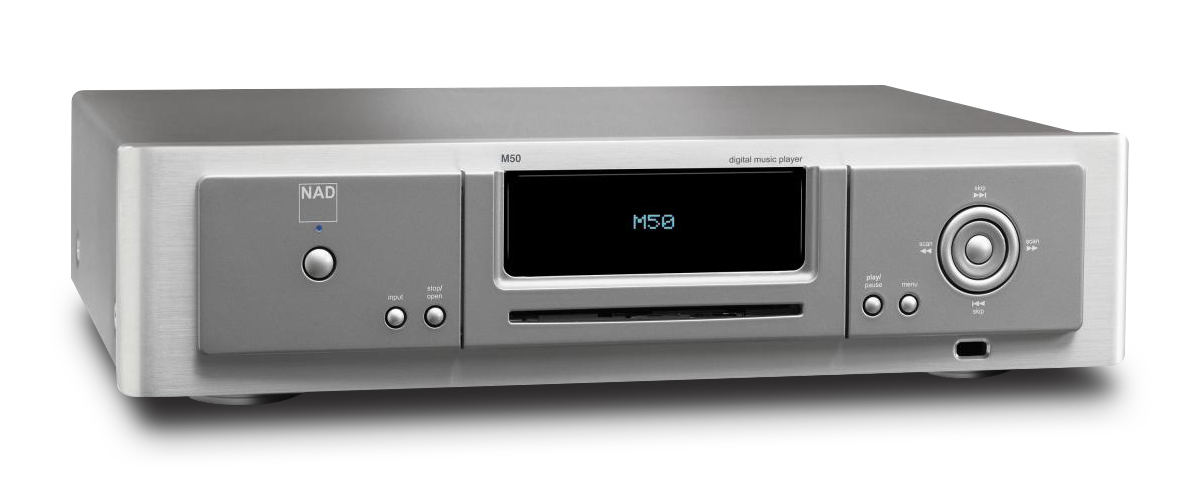 Probably the largest single challenge we have faced is building the core structure of BluOS so it could serve all BluOS-enabled products. Without getting too technical, this means the core foundation for all models, from our first generation of Bluesound products, and the NAD M50, which was NAD's first BluOS-enabled device, all the way to the latest-generation Bluesound Node, is the same. All products run on the same core piece of software. This means our customers and partners can be confident that their products will work consistently and reliably, now and into the future. We've seen the challenges consumers and the market have navigated when other brands have changed from one software core to something else in order to keep up with the latest developments, and we've been determined to avoid those pitfalls.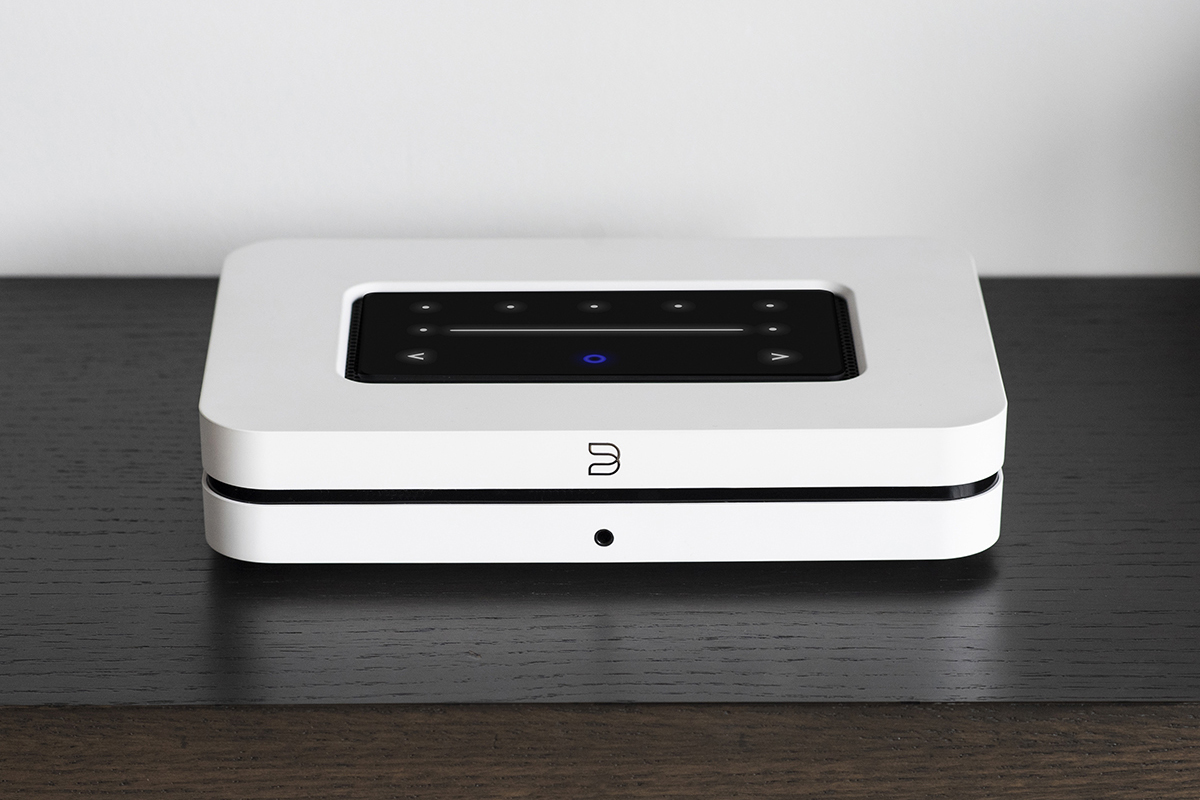 Looking forward, we see interesting opportunities for our platform in the CI market. Integrators worldwide recognize the growing number of BluOS-enabled AV receivers from NAD, as well as BluOS-enabled custom-install components. Our platform is carefully integrated into the key home-control platforms: Crestron, RTI, Control 4, Elan, URC, and KNX. Our products work seamlessly in the CI world. That's the result of huge amounts of investment, effort, and innovation.
GB: What enhancements and changes do users most often request? What are some of the most common sources of frustration for users, and how do you address them?
AH: We stay close to our customers through an active user forum. Our team meets weekly to discuss features, upgrades, and user experience requests. Our roadmap is well defined. But a huge benefit of having our own proprietary, internally developed platform is that plans can be fluid based on real-time factors and validated customer inputs. Over time, our customers have asked for more functional elements and more flexibility. One example is MQA passthrough, so customers can connect a product like the Node to a DAC that performs full MQA decoding and rendering.
At the same time, our customers want us to maintain simplicity in our app design. It's a challenge balancing these considerations. With so many global users, we are careful to ensure that any changes make sense to the vast majority of our user base.
GB: Lenbrook seems fast in supporting new protocols. Was BluOS the first multiroom system to support MQA? What about AirPlay 2? Roon Ready?
AH: Lenbrook has a history of "firsts." Our brands helped invent several key digital amplifier platforms. We were among the first brands to adopt aptX and aptX HD Bluetooth. Bluesound (and therefore BluOS) was among the first audio brands to support MQA in a product.
BluOS also supports the OraStream adaptive streaming protocol and has a worldwide license that allows us to integrate and stream content from some important niche services. The best example of what that means is a unique collaboration that allows us to stream music to our devices for the dedicated subscribers of one of the world's most fascinating streaming companies—the interesting and unique Neil Young Archives.
With Airplay 2, we were a global launch partner for Apple. We contributed to their development, and we feel closely connected to the team there. Long-time partners like Roon work with us to open up listening experiences for more serious music enthusiasts; we've developed our own RAAT [Roon Advanced Audio Transport] for BluOS. We've been able to use BluOS to deliver Dirac Live room correction in many of our products.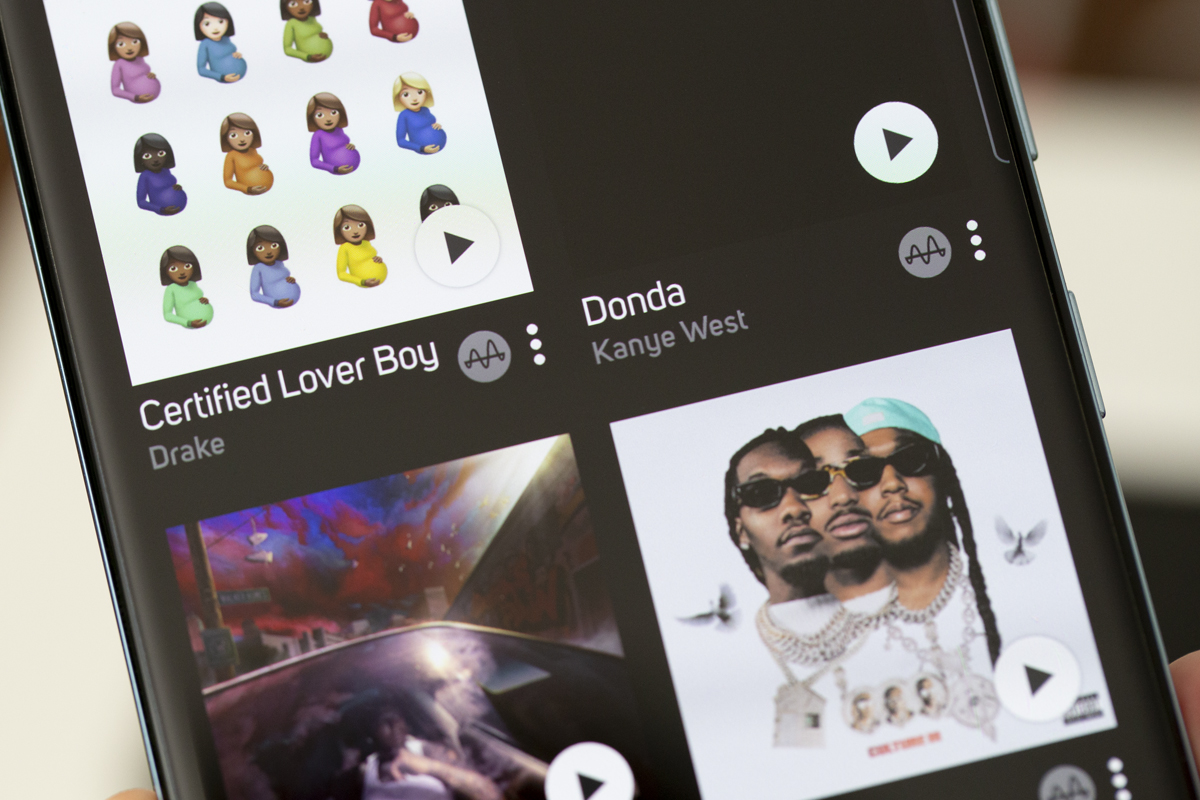 GB: One protocol that BluOS doesn't support is Chromecast. Why is that? Will we ever see Chromecast supported by BluOS?
AH: GC4A, or Google Cast for Audio, is wrapped up in several requirements. The majority of brands that have implemented GC4A have done so by adding a separate module. We want to do this purely in software. At the same time, Google's UI/UX [user interface/user experience] requirements are currently too restrictive.
Your question is at the heart of the issue. Google doesn't see Chromecast as a protocol; they see it as a platform. We see it as a protocol—if it were similar in nature to other endpoints with similar requirements, we would be able to add it. We're working with Google and believe we can get something we can work with in the future.
GB: How big an edge does BluOS give Lenbrook in the marketplace compared to manufacturers that use different software platforms? Is the software platform something customers consider when purchasing audio equipment?
AH: BluOS is becoming a de facto hi-rez music-delivery system because of the high-quality music-streaming experience BluOS-enabled products deliver and how elegantly they integrate with smart-home systems.
There are many off-the-shelf modules that audio brands can use to deliver a few of the large music services. But products in the field need to be software-definable and updateable to keep up with consumer needs. That's a huge challenge for brands that use "baked modules." So yes, we believe that the Lenbrook brands, and the global partners who are part of our BluOS ecosystem, have an edge that is quite unique. Our platform makes the hardware upgradeable—which is great for the environment as well as the customer.
Currently, there are more than 60 products/solutions in the BluOS ecosystem, which allows many different use cases. The ability to group players from various brands in many rooms in your home, and then have the baseball go "crack" at exactly the same moment in every room, is a compelling story.
GB: With services like Tidal and Qobuz, there are features that are available from the service's native app that aren't available in BluOS. For example, with Qobuz, I can view liner notes when the label makes those assets available. That feature isn't available when I'm streaming from Qobuz inside the BluOS app. When you're integrating a streaming service into BluOS, how do you decide which features of the service's app to implement? Do you ever change a streaming client in BluOS to support more features offered by the service?
AH: Before talking about the specific features in a service, we want to identify which streaming music providers will be our closest partners. Our closest content partners are determined by how fully aligned they are with our core belief in high-quality audio. Tidal has been the best example of a service whose beliefs align with ours, given their early commitment to lossless audio and their ongoing support for MQA-encoded content. As more content services explore true hi-rez audio, we see the market moving our way.
Our commitment to premium audio and unique experiences has led us to important partnerships. A great example is Idagio, which specializes in classical music. When we made the decision to add them as a partner, we asked for more functionality in our integration than they had provided to other hardware brands, because classical products need more metadata, better search tools, and better ways of displaying metadata—for example, scrolling titles that can display the long track names on many classical releases. We had already received this feedback from our customers who listen to classical. So Idagio came back with a robust SDK [software development kit] that challenged us in implementation. It required us to update our entire search process and our genre characteristics. This resulted in an incredible offering for customers who want deep information and title searching in classical.
Some services are open to us being able to add elements, but many have a defined set of available resources. Another great case was the implementation of Tidal Connect. Tidal worked directly with us to allow all of its existing functionality, and also helped to create updates for its features to keep us as current as they can.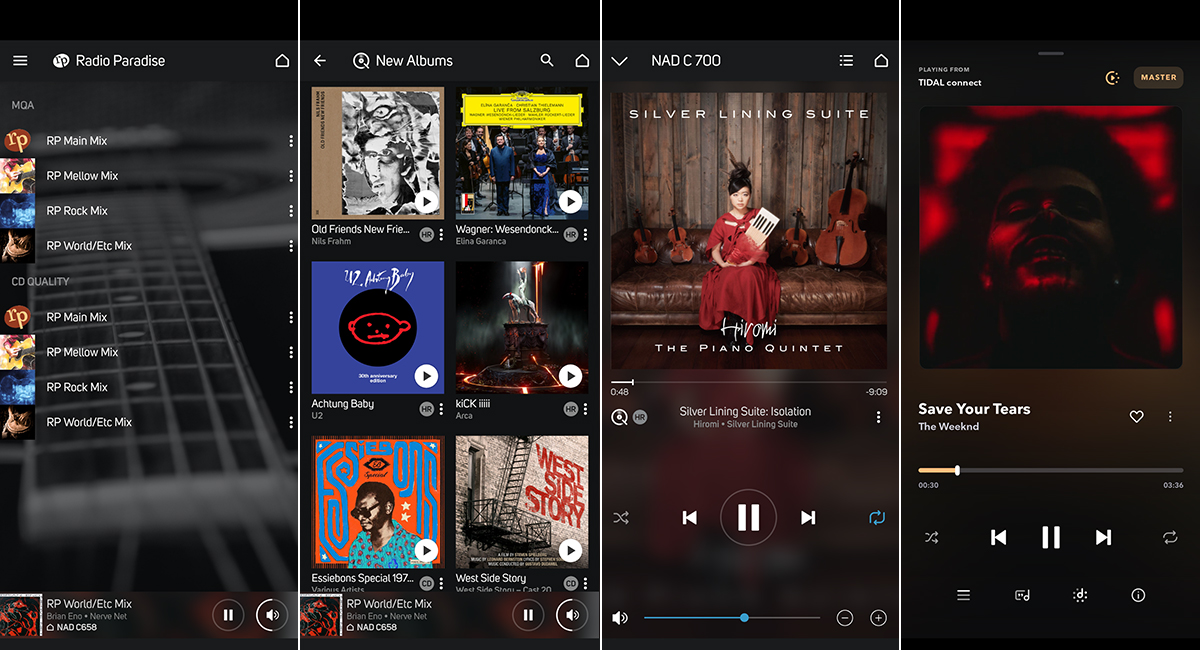 Another awesome service everyone should check out is Radio Paradise. RP is BluOS's de facto recommendation of an "in-platform" internet radio station. For years Radio Paradise, a user-supported service, has offered carefully curated internet radio streams in FLAC—they sound great. But recently, we launched a BluOS exclusive in collaboration with MQA and Radio Paradise that gives BluOS users the exclusive ability to choose between normal FLAC streaming and those same channels with MQA-encoded FLAC. Normal Radio Paradise sounds great. Radio Paradise with MQA on a BluOS-enabled device? Let's just say that listening to RP MQA reminds us why we love the hi-fi business so much!
GB: With Spotify Connect, Tidal Connect, and AirPlay, there's no need for people who subscribe to Spotify or Tidal, or people who use iOS devices, to use a hardware manufacturer's app. You can use the service's own app on your mobile device. That way you have access to all the service's features, and you're using an app you're familiar with. Do you see people abandoning BluOS for day-to-day use? And if so, will BluOS continue to give Lenbrook a competitive edge?
AH: For some customers, these endpoint strategies are adequate, and if that is what a consumer wants, we support it. Our research shows us that our customers want flexibility. They likely have a couple of music services, an internet radio service, and some unique content of their own. Strong, flexible grouping control and whole-home integration are a part of the future, and they call for something beyond "endpoint strategies" around one service. We allow the use of our volume controls in all endpoint apps, and we get additional information from the communication that allows us to present customer options. But endpoint usage is a fraction of the total listening experience. You may walk into your home, turn on Tidal, and send it to a BluOS device. But then you'll want to listen to local radio or watch TV, so we need to be supportive and consistent in our approach.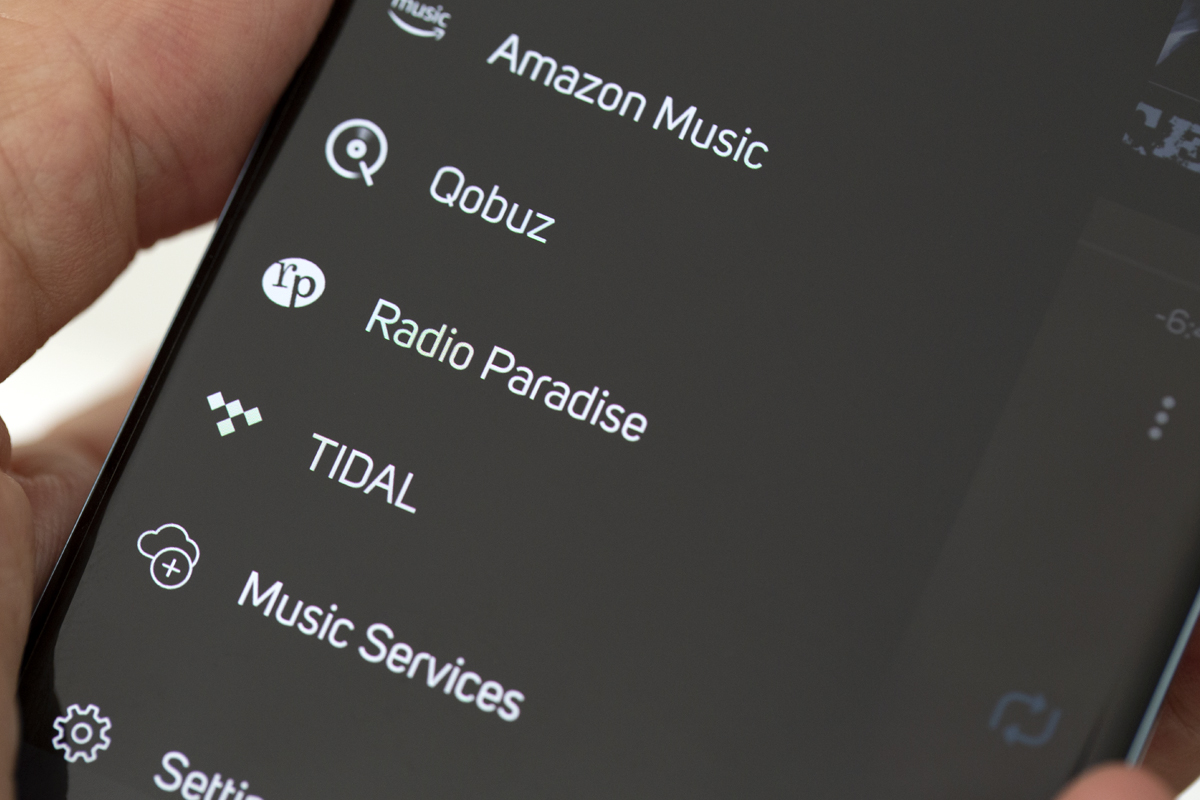 GB: Something I admire about BluOS is how tightly it's integrated into BluOS-enabled products and how effectively it's used to enable hardware features. Recent examples include Atmos support with the Bluesound Soundbar+; wireless surround with the Soundbar+ and Powernode; the Sub+ wireless subwoofer; and Dirac Live room correction on the NAD M10, M33, and C 658. How important is BluOS in enabling Lenbrook to roll out new hardware features in its brands? How closely does the BluOS team work with Lenbrook's brand managers in product development?
AH: The BluOS platform is fundamental for many of Lenbrook's products, so the product team, the software development team, and the hardware engineering group all collaborate on the market goals of new products.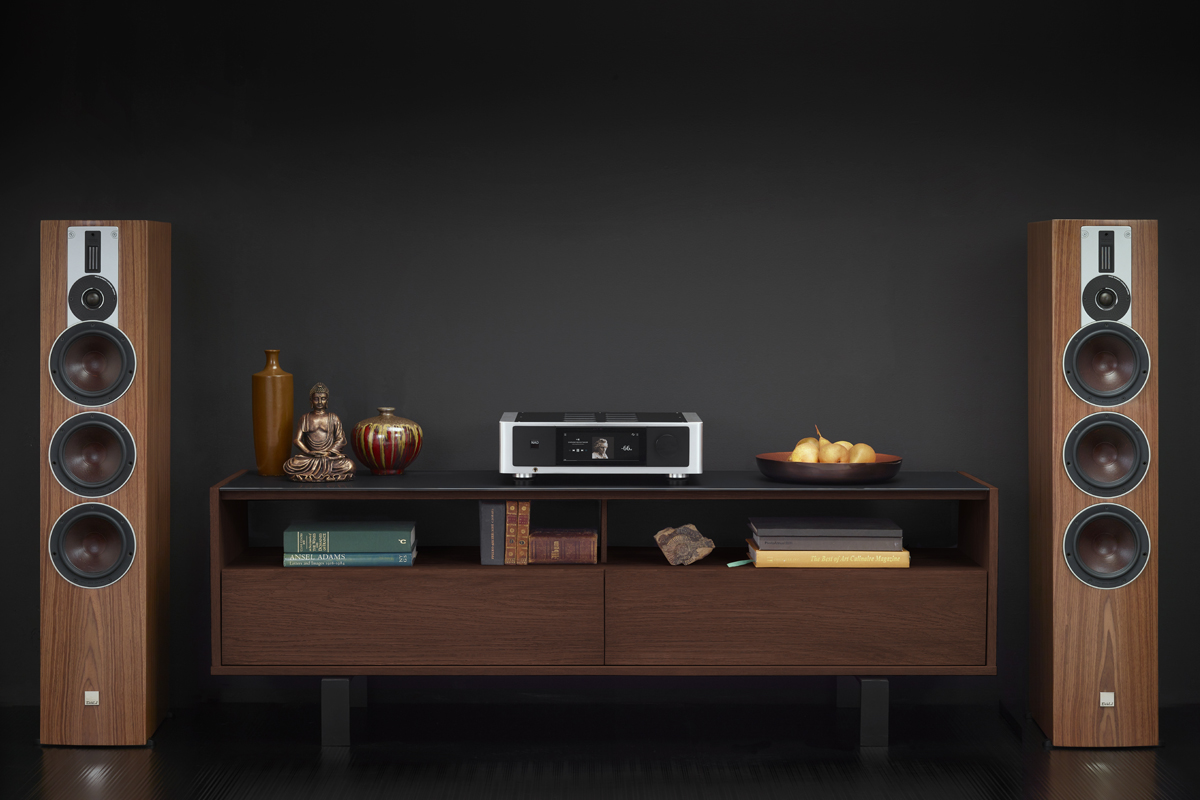 Some new technologies involve only hardware—for example, the Purifi output stages on some recent NAD amplifiers. Others involve only software—for example, adding a new streaming service like Idagio or supporting MQA decoding with Tidal.
Others involve both hardware and software—for example, implementing Dolby Atmos processing. In these hybrid situations, a licensed technology company like Dolby, our processor partner, and our software development team all collaborate.
Technology companies often ask Lenbrook to help them introduce and demonstrate their leading-edge solutions, especially if the company has a story to tell and an audiophile audience to convince. For example, for its launch, MQA asked us to build a demo for CES so they could show MQA on products other than Meridian.
BluOS is an ecosystem, and different components of that ecosystem have to be able to work together. For example, we need MQA and Dirac to work together so the corrective elements of Dirac don't change the acoustic properties of MQA. This requires that we build an environment of trust that allows our partners to cooperate. It all starts with a great product plan, a good sense of what our specialized customer base truly values, and how we can address these changing needs.
GB: Do you ever run into unexpected issues with hardware integration?
AH: What development process doesn't involve obstacles? Lenbrook is making major investments in our software and platform development teams to maintain leadership for BluOS in hi-rez and connected audio. This commitment means we are becoming much better at the architecture and design of our software core as our platform matures and expands. Despite these improvements, sometimes the parts and software layers we are using to construct new generations or features turn out slightly different than we expected based on preliminary specs.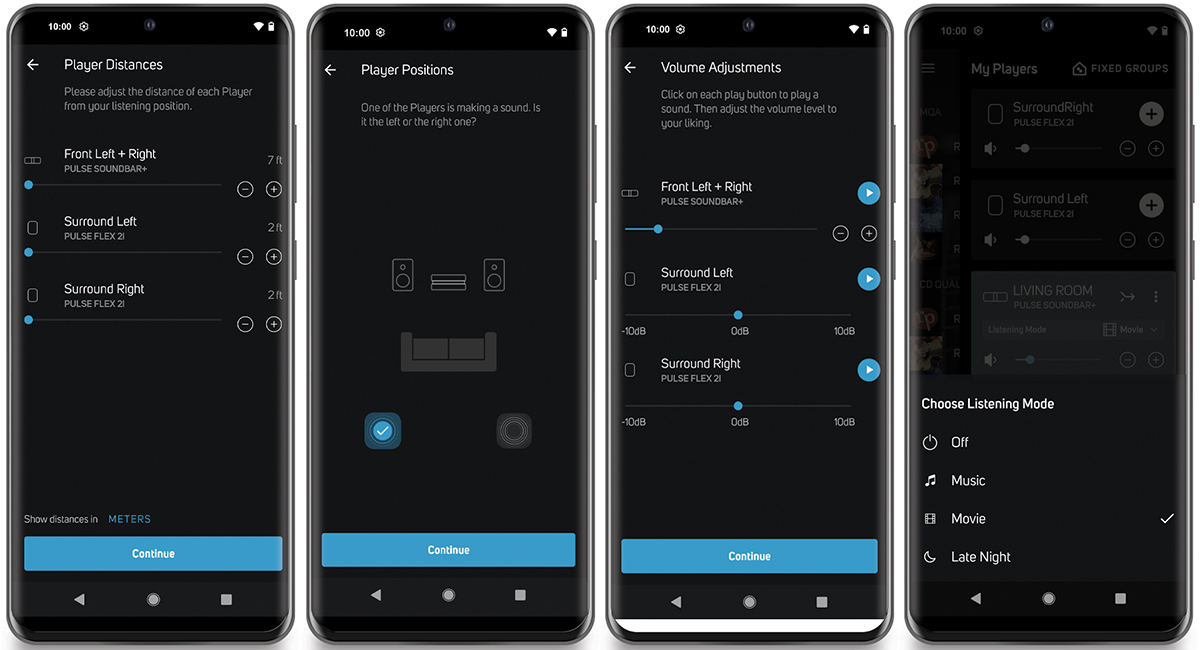 It's at challenging times like these that our people come together to solve and adjust. A great example occurred this past year on the project to add Dolby Atmos to our latest-generation processor. It proved a great challenge to organize our partners to tighten up key elements in their code. That was needed so we could deliver on our promise to render objects floating in space around our heads virtually, and to make that sound awesome. It was a group effort. We first had to understand the issue, then build test code, then field-test it heavily, and then finally get to the stage of approving the full release to our global user base. This was a great example of why so few companies are doing what we have done with BluOS, and why our platform seems to be becoming the primary option for premium audio brands to build on. By the way, this case also shows why we are confident that we have the most technically accurate Atmos processing in existence today.
GB: How closely does the BluOS team work with third-party licensees? Do you just give them code and a hardware module to integrate into their products, or do you work with them in product development and integration?
AH: Our third-party partners are very important to us, and we choose each other very carefully. They need to adopt the BluOS way of doing things. At the core of that is a "turnkey" common platform that has an "all for one and one for all" strategy. Together, we see our platform and the brands that have adopted it on a mission to battle the mass-market giants. Our goal is to become the de facto standard for audio companies wanting to provide musical experiences to discerning audiophiles and music enthusiasts in an ever-changing digital world.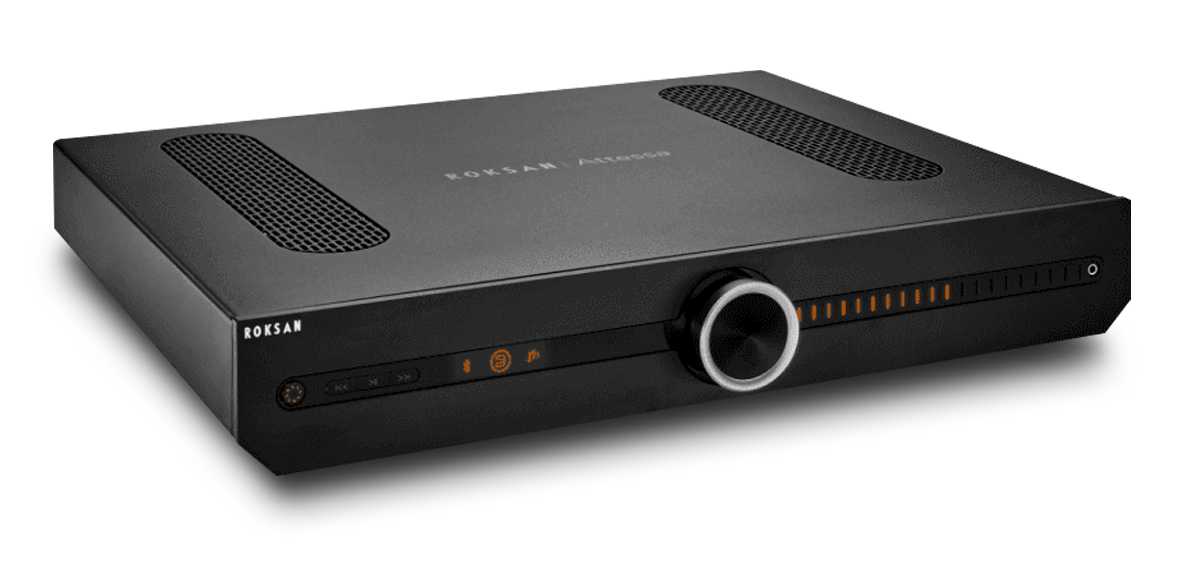 Our BluOS technology division is combining efforts around a class-leading platform and shared app and working closely with each partner to support them as they develop their products and integrate BluOS. Our turnkey approach defines the added hardware; develops, manages, and secures the platform; evolves the app; builds technology; manages music and control partnerships; supports test and certification procedures; and provides shared tech support and backup. We work hard with our licensees to ensure that BluOS allows their products to improve with every release.
GB: I've noticed that some third-party BluOS-enabled products don't offer all the features that comparable Bluesound and NAD products do—for example, AirPlay 2 support and subwoofer integration. Why is this?
AH: The only reason is timing. As mentioned, our platform makes the technologies we support available to all brands that use BluOS. But it also requires certification on a brand-by-brand, product-by-product basis. Sometimes hardware adjustments can be required because the partner started product development before some of these features were added to the BluOS platform. For example, our BluOS module supports Apple AirPlay, but it is completely up to the partner whether it wants to have AirPlay available to customers—if so, that requires certification with Apple. Similarly, if a brand wants its subwoofer outputs to be integrated with BluOS, this will require hardware decisions by that brand.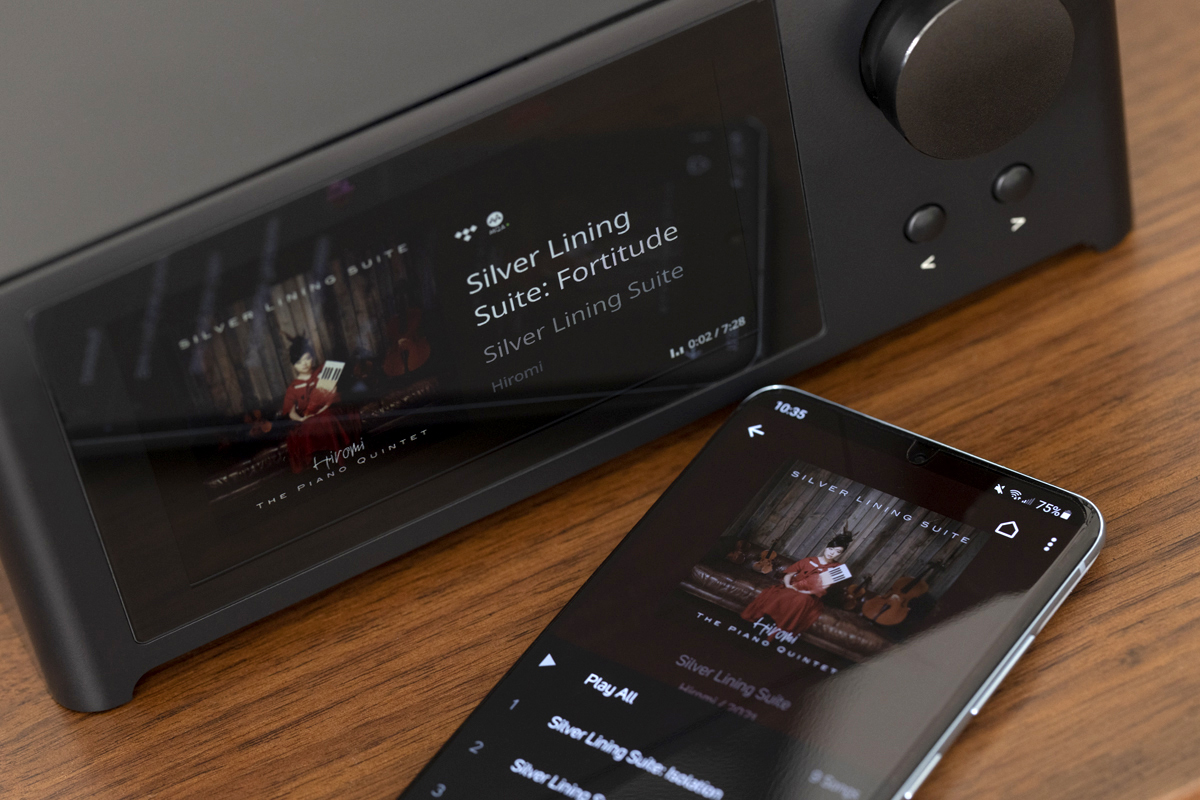 GB: Does Lenbrook provide end-user support for third-party BluOS products, or is this up to the hardware manufacturer?
AH: Lenbrook fully supports BluOS, and our people are quite skilled, so "level one" support is often just handled for partner products. We have an internal process for getting customers with partner products over to the partner company for times when those issues need to be addressed by them.
GB: What can we look forward to with BluOS? Can you give me a rough idea of the roadmap for the platform?
AH: Right now, our focus is on core stability across the platform. Lenbrook has seen a tremendous sales increase with its connected-audio products as people upgrade and expand their home systems, so we have doubled down on our mantra of "it just works." As more folks add BluOS-enabled devices to their homes, our own numbers prove that our focus on stability is paying dividends. Our tech support team is reporting the lowest number of support calls per new customer we've ever had, during a time of exponential growth. This is great progress, and our goal is to raise this standard of excellence with each passing quarter. From here, we are working on a major upgrade to the main BluOS app that will address a significant number of customer feedback points.
In the near term, with the Dolby Atmos feature set finished and just released, we're cleaning up a few promised features. Top examples are finalizing support for the USB DAC output in the Bluesound Node and finalizing balance controls for some remaining two-channel amplified products. Such is the ongoing work in the software-defined, connected-audio world.
. . . Gordon Brockhouse
This email address is being protected from spambots. You need JavaScript enabled to view it.