Among American audio brands, it would be difficult to beat McIntosh Laboratory for sheer name -- and image -- recognition: The blue-and-green glowing McIntosh faceplate, with its meters and chunky knobs, is perhaps the most familiar icon of American hi-fi. Though mostly associated with tubed power amplifiers and preamplifiers, in recent years McIntosh has branched out, introducing everything from headphones and media streamers to wireless loudspeakers. Though it continues to manufacture the older product categories it's best known for, the McIntosh of today is not your dad's McIntosh.
The RS100, McIntosh's first wireless speaker, is definitely a member of the family. A bookshelf model with a built-in, 60W solid-state amplifier, the RS100 sports the classic Mac Labs look, right down to the translucent front panel and blue-glowing output-level meter. Another distinctly McIntosh aspect is the price: At $1000 USD each, the RS100 is one of the more expensive wireless speakers out there. That said, if you've ever wanted McIntosh gear but haven't been able to afford it, the RS100 is the least costly component the company now makes -- even their headphones cost $2000.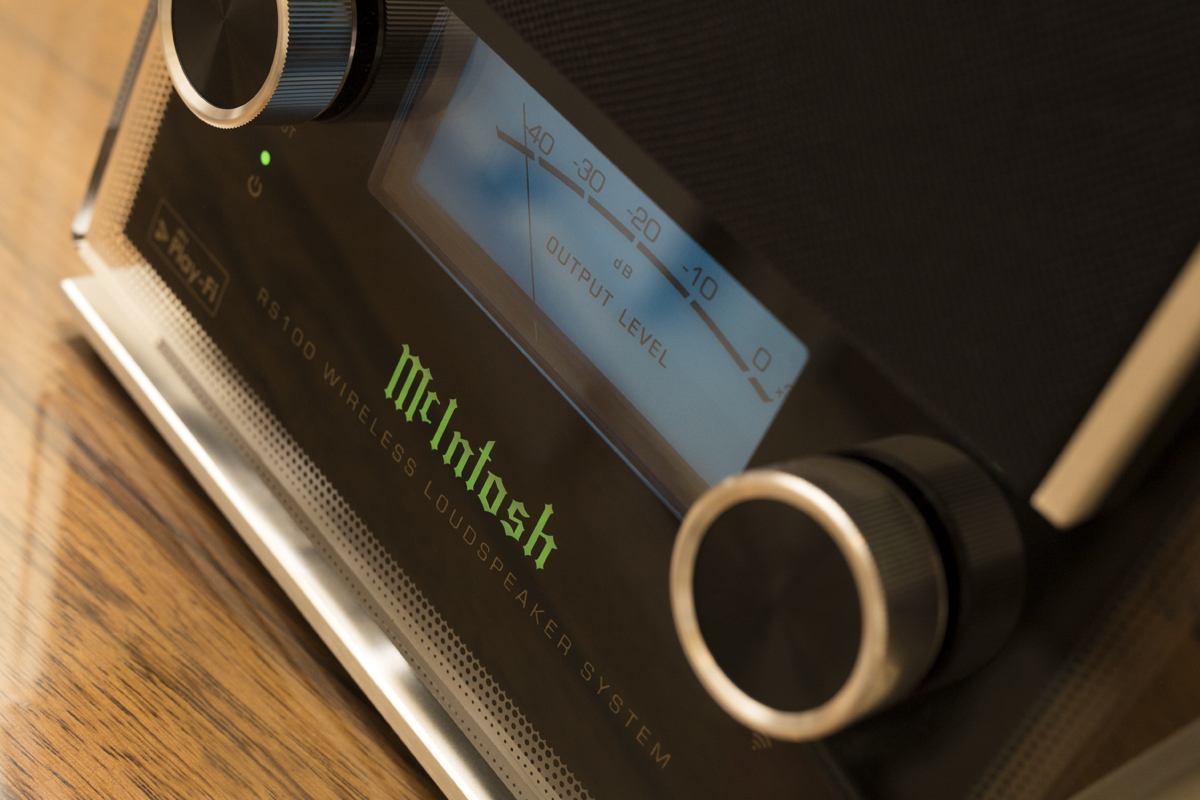 The RS100 runs on 802.11g/n Wi-Fi, but can also connect to a wired home network through a USB-to-Ethernet adapter (not supplied). It streams audio via DTS Play-Fi, a platform that supports native playback of up to 24-bit/96kHz FLAC and WAV files. Control is carried out using Play-Fi's apps for iOS or Android devices, with integrated support for Amazon Prime Music, Pandora, Rhapsody, Spotify, Tidal, and other services. DLNA support is also onboard -- you can stream files locally from a media server running on a computer or network-attached storage (NAS).
The RS100's cabinet has a high-gloss black finish and sits on an aluminum base. A ported two-way design, the speaker's 4" midrange-bass driver and 0.75" titanium-dome tweeter are covered by a removable grille of black cloth that attaches to the front baffle via magnets. The RS100's specs cite a frequency response of 55Hz-20kHz.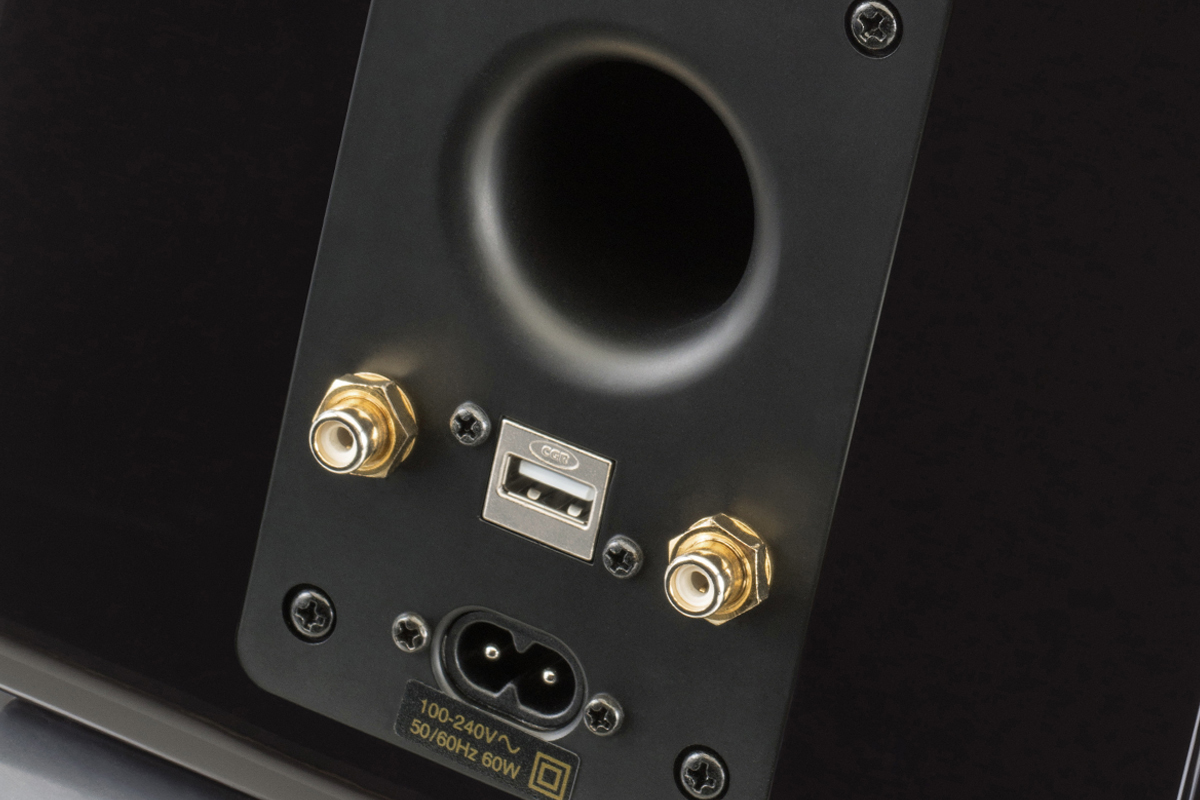 Connections on the rear panel include an analog RCA input for external sources, and an output for hooking up an external powered subwoofer. Two RS100s can be paired via Play-Fi for stereo playback; in that setup, you simply connect the left/right output of the external source to the input on the appropriate speaker. There's a USB port, but it's only for servicing the speaker or connecting a USB-to-Ethernet adapter; it can't be used to stream music from connected drives.
Setup and use
In theory, setting up a Play-Fi wireless speaker should be simple. However, the RS100 is the second set of Play-Fi speakers I've tested, and I had problems setting up both. My main complaint is that, for initial connection, the speakers must be placed physically next to the wireless access point -- attempts to join the RS100s to my network from as nearby as the next room met with repeated messages of "failed connection." Once the speakers have been successfully synced and named (Bedroom, Office, Kitchen, etc.), you can unplug and install them in the preferred room. This is a minor drag, and but it's not something I've had to deal with in testing other wireless speakers, from companies such as Raumfeld and Sonos.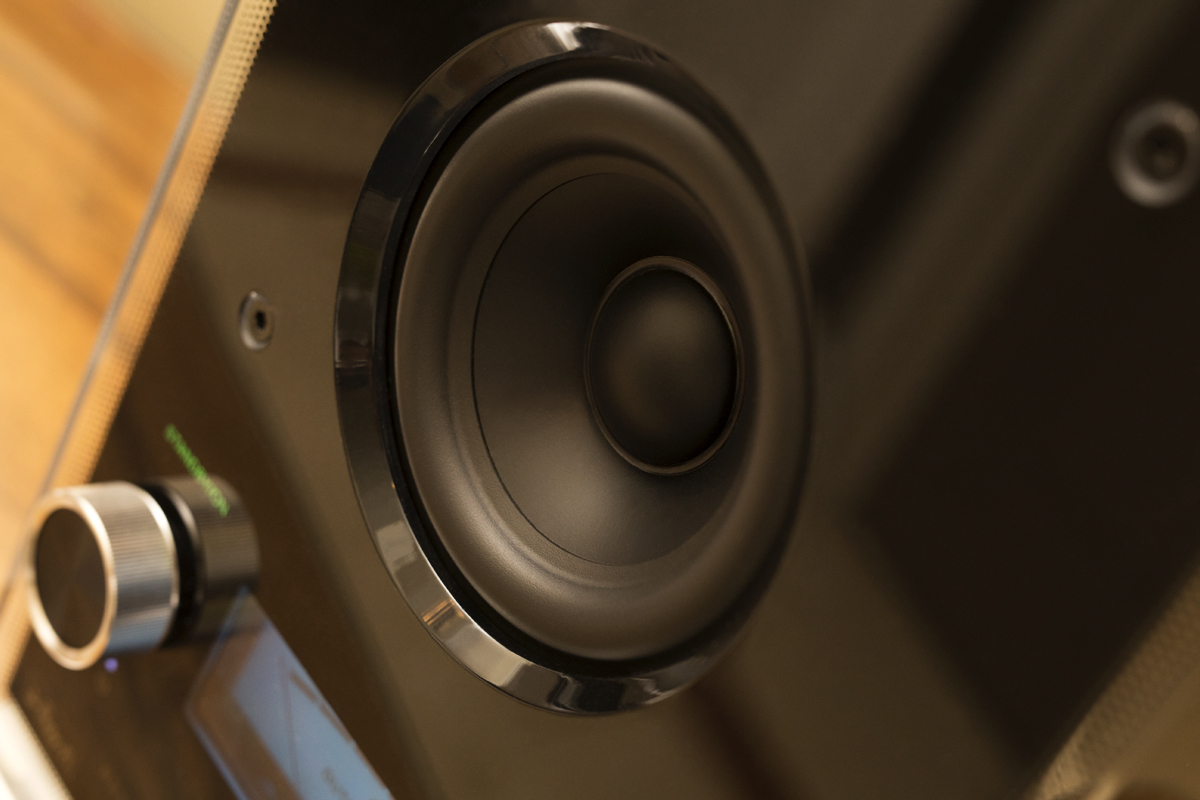 I experienced another setup setback when I tried to pair two RS100s for stereo playback. The Play-Fi app makes this process straightforward enough, once both speakers have been connected to the wireless network: You select the speakers you want to pair, and the app prompts you to designate one as the left channel, the other as the right, and supplies test tones to ensure you've made those designations correctly. While I had no apparent problem in setting up a stereo pair, I did at first have trouble in getting the speakers to play music in stereo -- the system repeatedly defaulted to a single speaker playing in mono.
A couple of calls to McIntosh later, I was running a beta version of an update of the Play-Fi app, and stereo playback was working smoothly. Within Play-Fi I was easily able to switch between the RS100s and a pair of Polk Audio speakers, and could group both pairs together for multiroom playback. The Play-Fi update even lets you set up multichannel systems for surround-sound playback.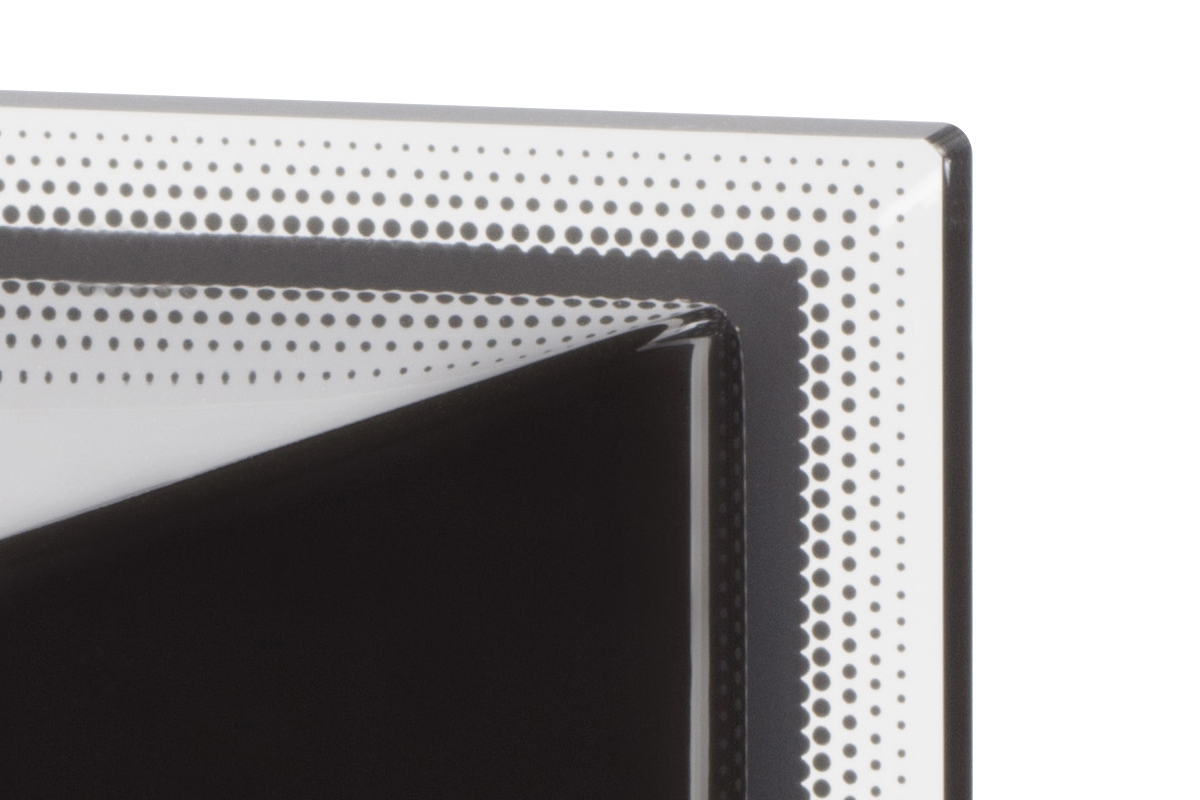 As for the app itself, compared with bespoke wireless-control apps like the one created by Naim for its Mu-so systems, the Play-Fi is considerably more generic but gets the job done. I used it mainly to stream tracks from Pandora and Tidal, but also for playing standard- and high-resolution music files stored on my phone, as well as from external storage attached to a MacBook Pro running JRiver Media Center 21. Once my setup was locked down, for the most part I experienced no further playback problems.
Sound
The RS100's design closely follows the typical bookshelf-speaker template, so it came as no surprise to find that it sounds like a bookshelf speaker -- in this case, a rather potent one. Set up on sturdy Target stands in my 14'L x 12'W x 9'H bedroom, the RS100s easily filled the space and then some. The bass guitar and drums in "Decks Dark," from Radiohead's A Moon Shaped Pool (16-bit/44.1kHz FLAC, XL/Tidal), sounded powerful and upfront, but there was also plenty of space in the mix for Thom Yorke's plaintive singing and the icy, atmospheric washes of keyboards and electronics. The soundstage cast by the RS100 pair was satisfyingly wide, and about three-quarters of the way through, when the music locks in to an aggressive groove, the sound remained sprightly, dynamic, and full.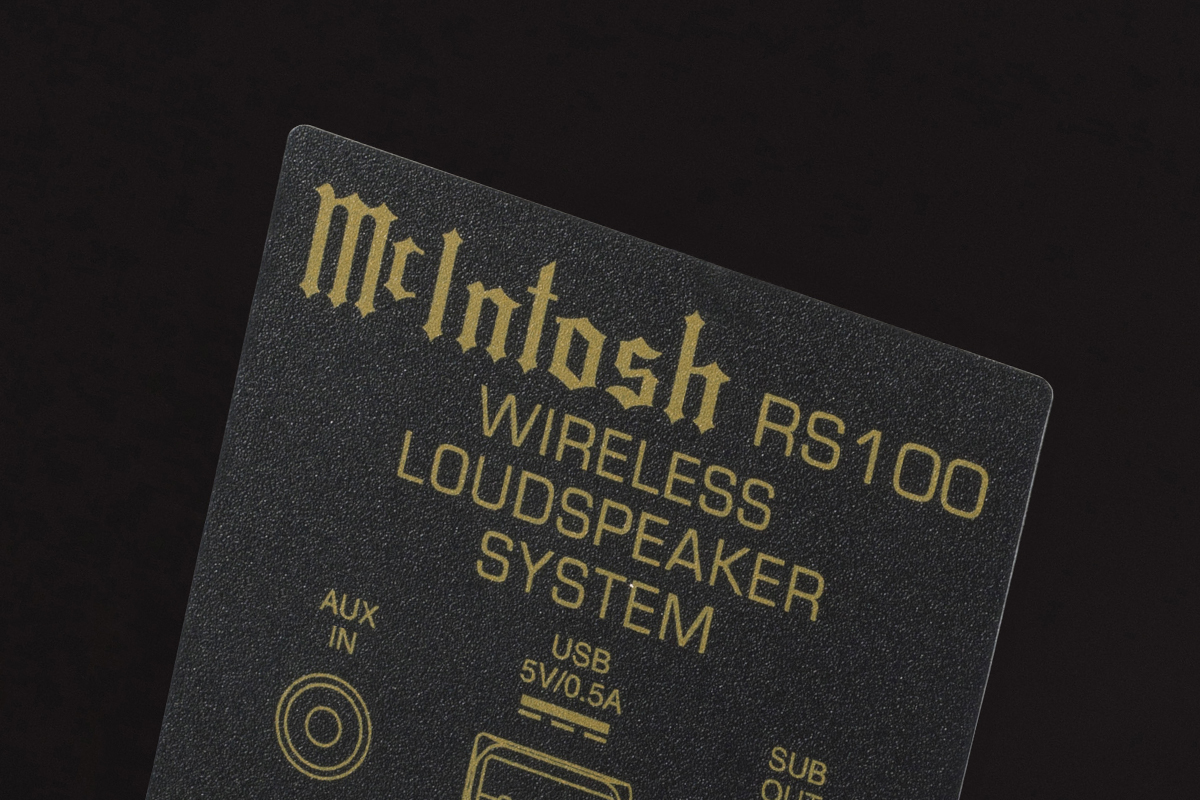 Seeking further confirmation of the RS100s' impressive bass extension and imaging, I next played "Ova Nova," from Underworld's latest release, Barbara Barbara, We Face a Shining Future (16/44.1 FLAC, Astralwerks/Tidal). The speakers' ability to reproduce throbbing bass synths without breaking a sweat allowed them to convey this track's subtle layering, musicality, and warmth -- the very qualities that make Underworld's music stand apart from the rest of the EDM horde. Unlike many other wireless speakers, the RS100s' presentation also had a panoramic quality, the soundstage far exceeding the boundaries of the speakers.
Switching to acoustic music, I streamed a few of my reference jazz tracks, including "Little Person," from pianist Brad Mehldau's Blues and Ballads (16/44.1 FLAC, Nonesuch/Tidal). The RS100s easily conveyed the recording studio's ambience, and Larry Grenadier's double bass had a full, tuneful, almost palpable quality. When I pushed the volume up, however, Mehldau's piano sounded somewhat brittle, and the cymbals in Jeff Ballard's drum kit edged toward the tinny. Interestingly, when I streamed from my Mac a 24/96 version of the same recording, downloaded from HDtracks, the treble sounded smoother and more detailed.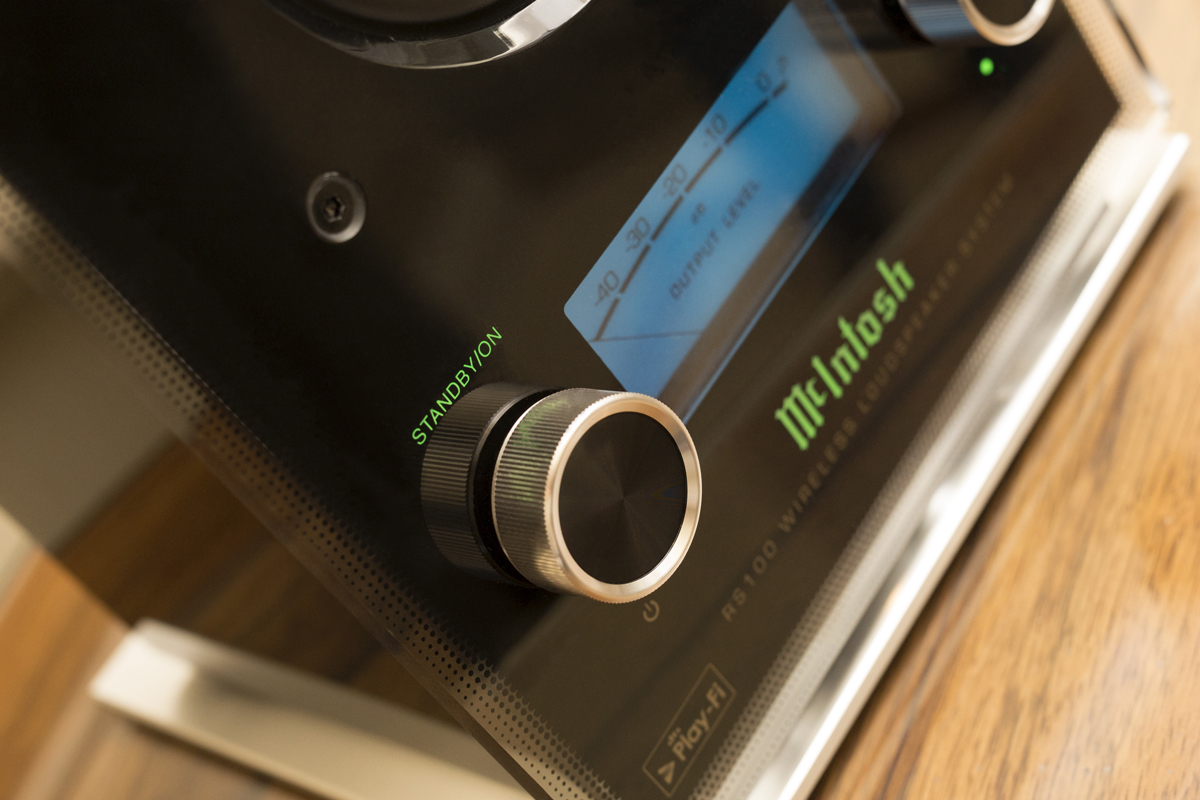 Other acoustic jazz recordings revealed the same deal: a somewhat sizzly top end with MP3s and CD-rez tracks, and a distinctly easier-on-the-ears sound with hi-rez music. For example, in "Moon River," from Bill Frisell with Dave Holland and Elvin Jones (CD, Nonesuch/Elektra 79624-2), Frisell's acoustic guitar sounded edgy, and Jones's brushes too crisp as they scraped the surface of his snare. But in "Every Time We Say Goodbye," from the Jimmy Cobb Quartet's Jazz in the Key of Blue (24/96 FLAC, Nonesuch/Elektra/HDtracks), Cobb's brushed snare sounded detailed, and the trumpet was brassy and crisp, not harsh.
Conclusion
McIntosh Lab's RS100 is eye-catching -- everyone who saw the speaker during its time with me nodded in appreciation of its cool, vintage-audio look. It's also affordable for a McIntosh product, though its cost exceeds, by a wide margin, what you'd pay for other decent-performing Wi-Fi speakers. As for the sound, I enjoyed the RS100s' muscular bass, and their ability to cast a big aural image with rock and electronic tracks, but was less thrilled with their sound when I streamed more delicate, nuanced acoustic jazz and classical music. The RS100's connection options are also limited, and the Play-Fi platform it runs on can be fussy (though the latest software update seems to have ironed out some wrinkles).
Whether or not you should splurge on a pair of RS100s will ultimately depend on your musical preferences, and on how badly you want that iconic McIntosh faceplate in your home.
. . . Al Griffin
This email address is being protected from spambots. You need JavaScript enabled to view it.
Associated Equipment
Sources -- Panasonic DMP-UB900 UHD BD player, Apple MacBook Pro computer, iPhone 6, iPad 2, JRiver Media Center 21, Tidal HiFi
McIntosh Laboratory RS100 Wi-Fi Loudspeakers
Price: $1000 USD each.
Warranty: Three years parts and labor.
McIntosh Laboratory, Inc.
2 Chambers Street
Binghamton, NY 13903
Phone: (607) 732-3512
Website: www.mcintoshlabs.com