When it comes to consuming music, you can split the SoundStage! team into a few broad categories: those who are big into physical media, those who have fully embraced streaming, those who rely on downloaded and ripped music, and those with feet in all these camps.
Let's start with our fearless leader. SoundStage! founder and publisher Doug Schneider says "less than 5%" of his listening is from vinyl. "Of the remaining 95%, it's 55% ripped and downloaded files, and 40% streamed."
Our gang
The rest of our group includes a few diehard collectors. Not surprisingly, music editor Joe Taylor has the largest collection of physical media: 4000 LPs and 4000 CDs. "I listen to vinyl 70% of the time, and split the rest between CDs and streaming," Joe says.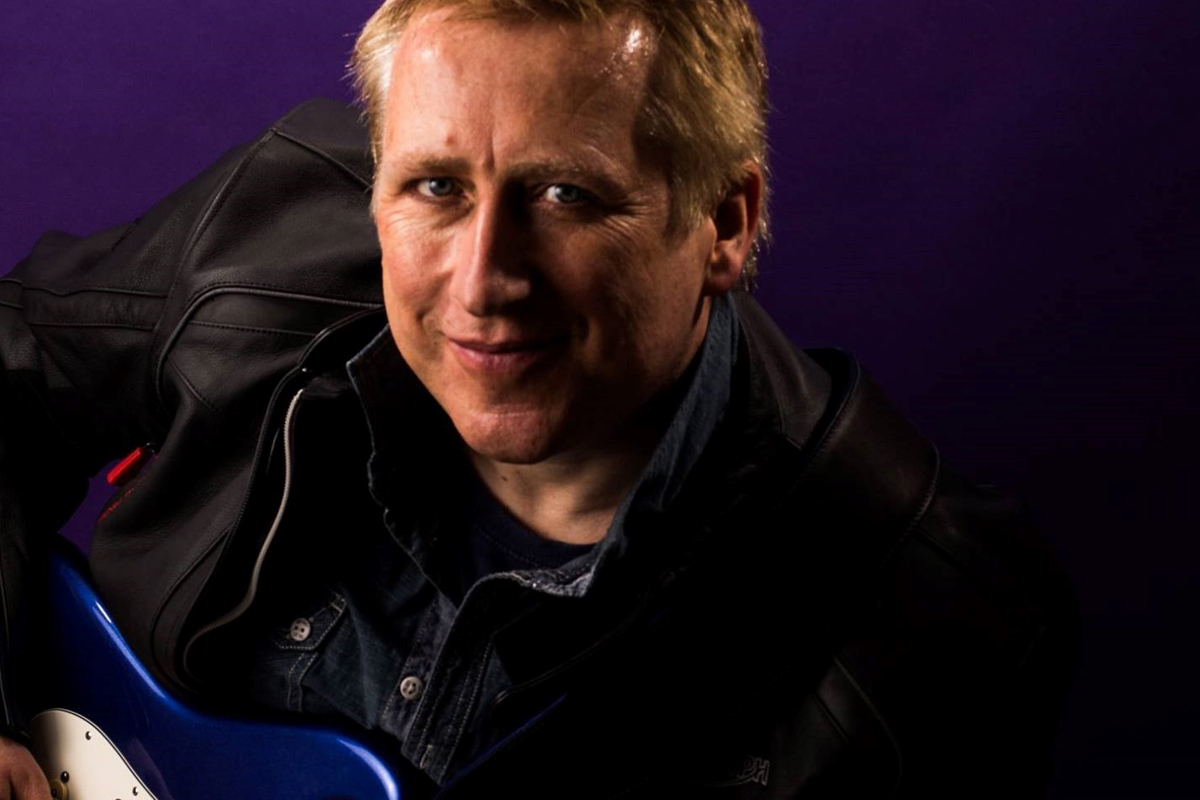 Jonathan Gorse
With a collection comprising 1500 LPs and 1200 CDs, Jonathan Gorse, a UK-based reviewer for SoundStage! Ultra, isn't far behind Joe. Jonathan also has 2500 albums stored on a NAS (network attached storage) device, some of them hi-rez downloads, others files ripped from CD. He sees the value of streaming, too: "Much of my casual listening involves streaming from Tidal, but for critical listening I prefer vinyl, CD, or local FLAC files."
Jason Thorpe, a longtime SoundStager based in Toronto, has 2000 LPs but no CDs—his digital music library, comprising 8200 albums, is on a Logitech Squeezebox server. "I do very little dedicated listening via streaming," Jason says. "My time is split 50/50 between digital and LP. The digital system is on the main floor and is always playing with family around. The LP-based system is in the basement, and gets most of its use during the day, as I'm permanently work-from-home now."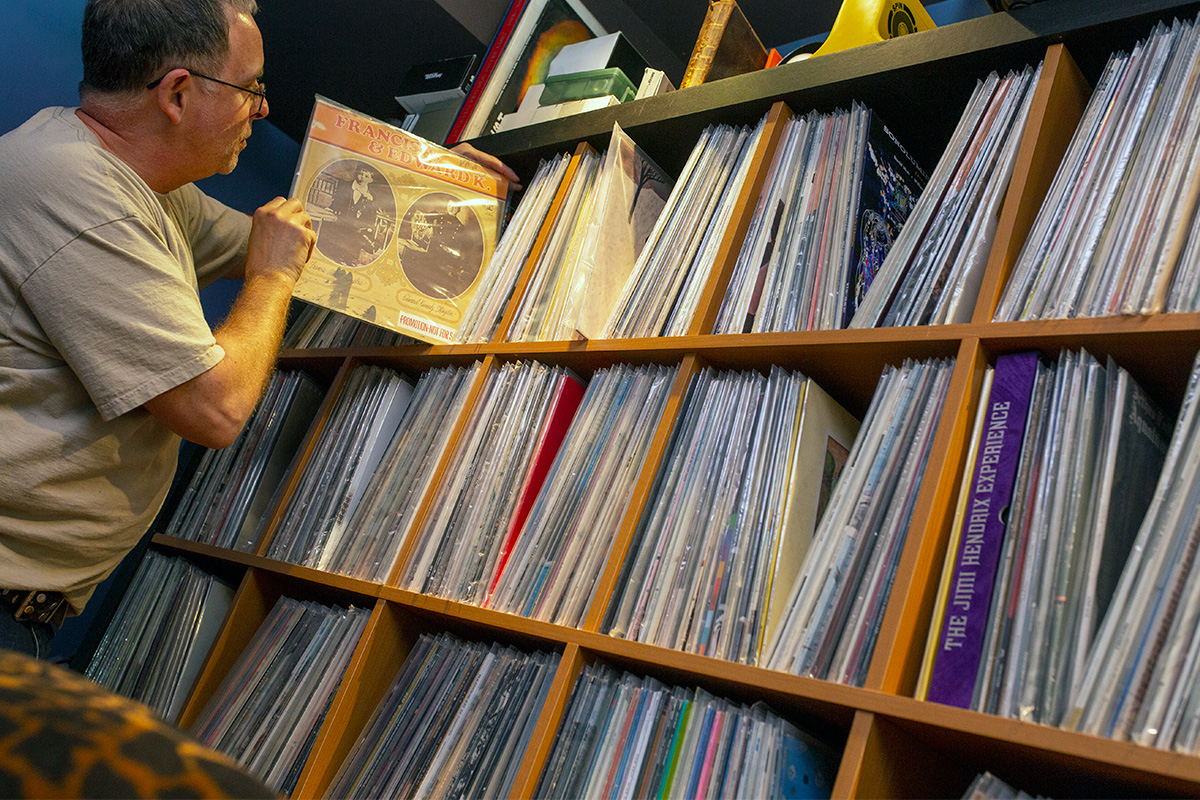 Jason Thorpe
Philip Beaudette, another Canadian SoundStage! reviewer, has 700 CDs and 200 LPs, plus 1.5TB of music on a hard drive. But Philip hasn't played much music from that hard drive since subscribing to Apple Music. "Apple Music makes up about a third of my listening at home," he says. "It factors in far more when I listen on headphones."
Now we come to the streamers. Before moving into his current home four years ago, editor-in-chief Jeff Fritz ripped his library of 2000 CDs to a hard drive. There are no discs—no shiny silver ones, no black vinyl ones—in Jeff's collection now. "More than 90% of my listening is by streaming," he declares.
Diego Estan, our electronics measurement specialist, owns "a few hundred CDs," but never plays them. "They're all ripped to FLAC on my NAS. I find Qobuz (and other services that provide CD-quality and above) to be equal to or better than CD—so why keep buying CDs? I bought a turntable and a few LPs during the peak of the vinyl resurgence, but I almost never spin any records—I'm a digital guy."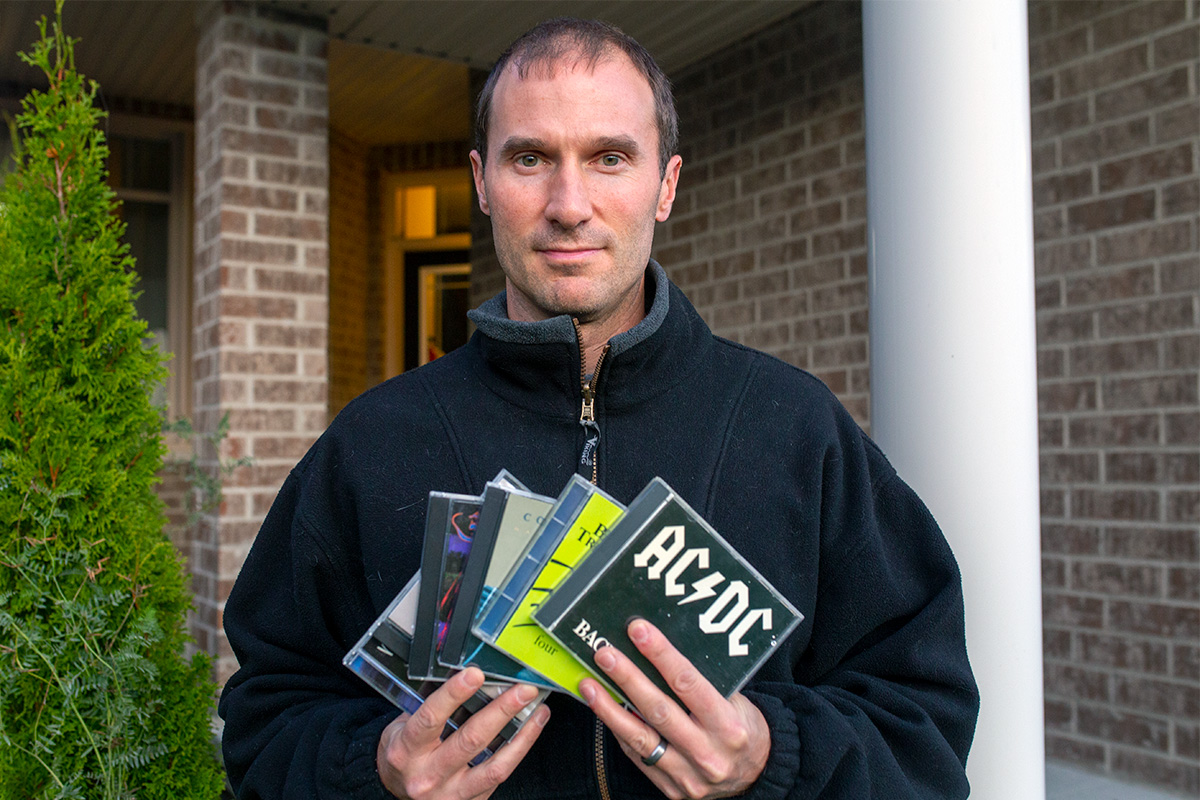 Diego Estan
Brent Butterworth, senior editor of SoundStage! Solo, is our headphone guy. Like the E-in-C and our measurement guru, Brent has bailed on physical media. "I had about 250 records until a few weeks ago," Brent says, "now about 30. No CDs to speak of, but about 50 downloads or CD rips on my phone or laptop. I would guess that 98% of my music listening is streaming."
Even SoundStagers who have large music collections are shifting to streaming. Dennis Burger, senior editor of SoundStage! Access, has five LPs, 450 CDs, 94 SACD or DVD-A discs, and 1012 ripped albums stored on a computer that runs JRiver Media Center. "At this point, 80 to 85% of my listening is via Qobuz or Spotify," Dennis says. "The rest of my listening mostly consists of Grateful Dead bootlegs."
Roger Kanno, a longtime SoundStage! reviewer based in Vancouver, Canada, has 500 CDs and 30 LPs (he started collecting vinyl when COVID-19 hit), plus 3500 albums stored on a hard drive. "I now stream about 95% of the time. In descending order, the last 5% is ripped CDs or downloads, LPs, and the occasional SACD or DVD-A."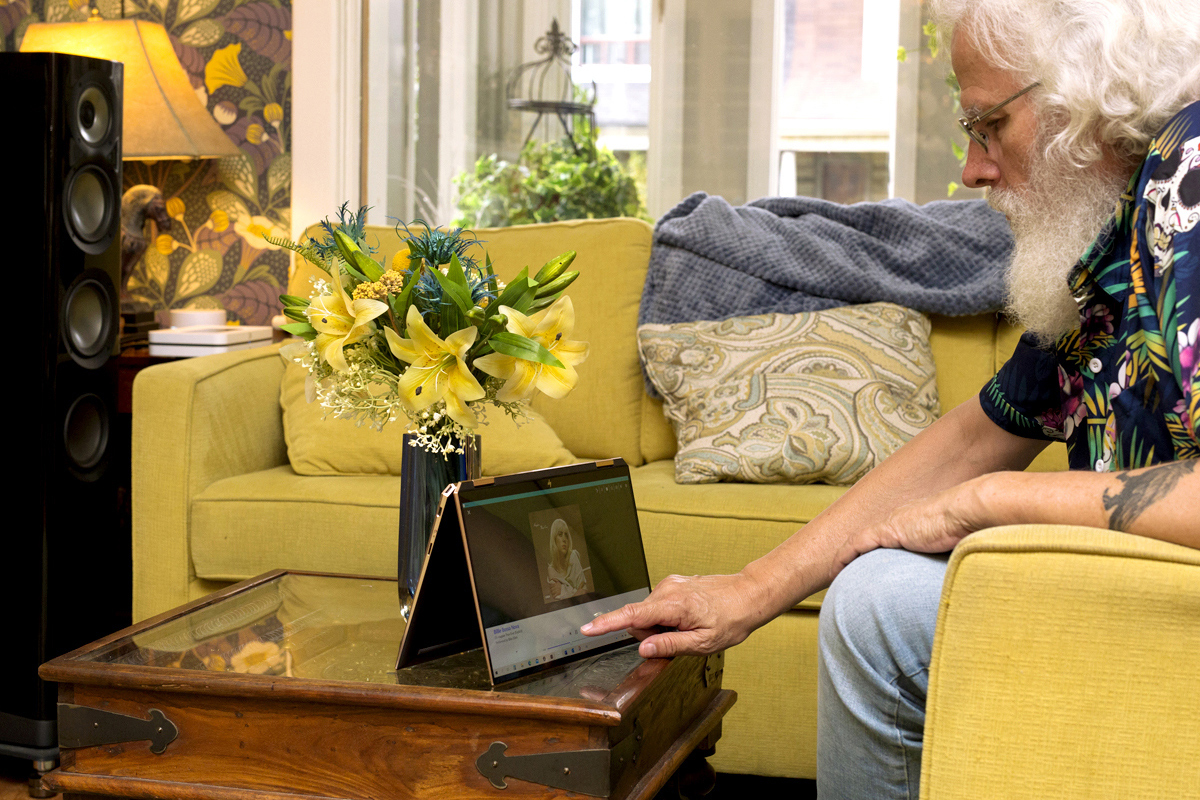 Gordon Brockhouse
What about yours truly? I have exactly zero CDs, 12 LPs, and a digital library comprising 1125 albums (most ripped from CD or SACD, some purchased from download stores). These days, about 60% of my listening is from streaming (mainly Qobuz), 35% from my digital music library, and 5% (at most) from vinyl.
Facts and figures
Considered collectively, I think our group is representative of music fans generally, as described in recent reports by the Recording Industry Association of America (RIAA) and the International Federation of the Phonographic Industry (IFPI). Most of us have embraced streaming, and some of us retain a fondness for physical media. Maybe our adoption of streaming has been more eager than the demographic group most of us represent (male boomers and Gen-Xers); but that's not surprising given our interest in music and involvement in this hobby.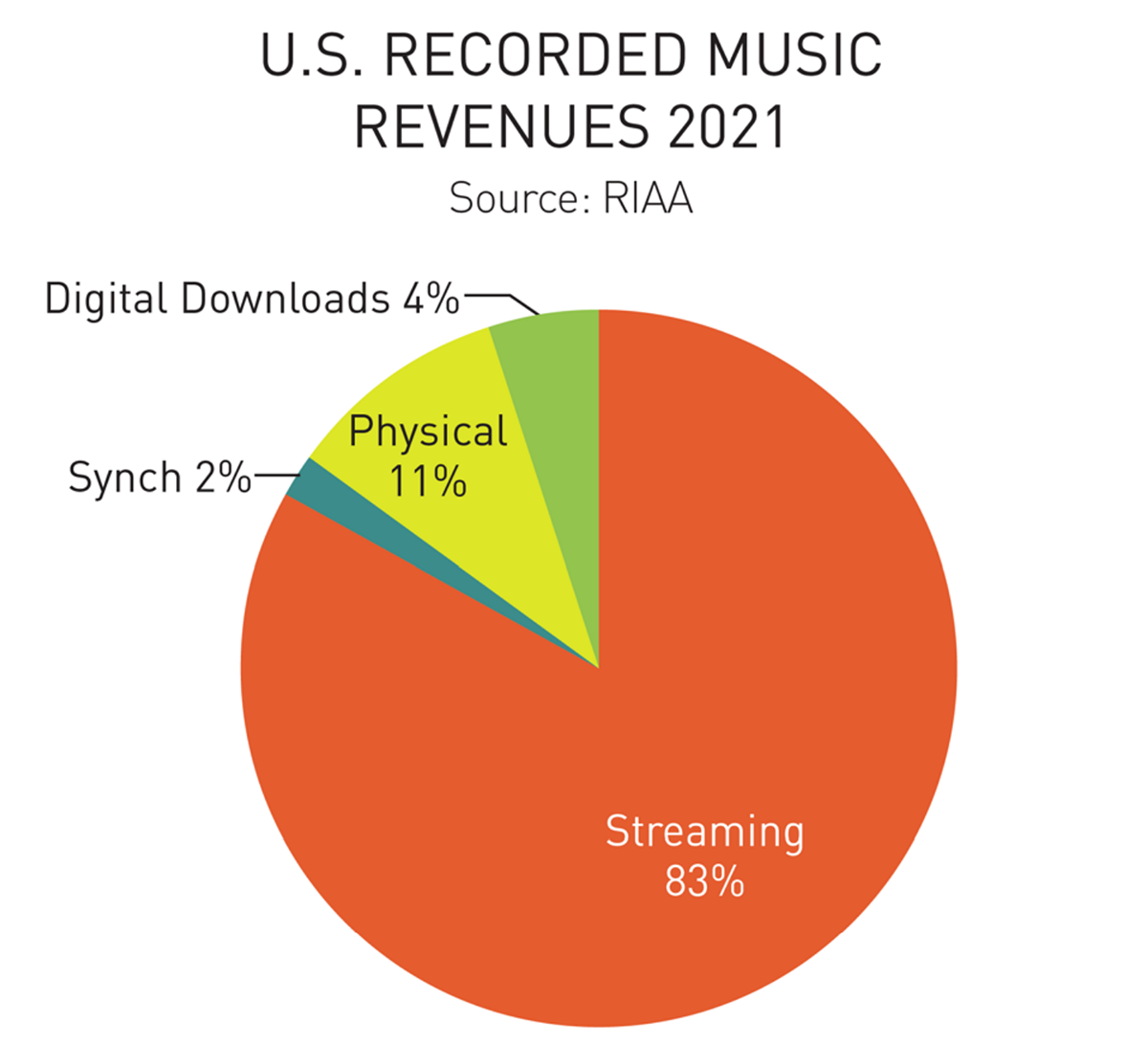 According to the RIAA's 2021 Year-End Music Industry Revenue Report, US retail music-industry revenue grew 24% in 2021, from $12.1 billion the previous year to $15 billion (all amounts in USD). That surpasses the previous record of $14.6 billion, established in 1999. However, adjusted for inflation, retail music-industry revenue is 37% below that record level. 2021 was the sixth consecutive year of growth for the music industry in the US, the RIAA says.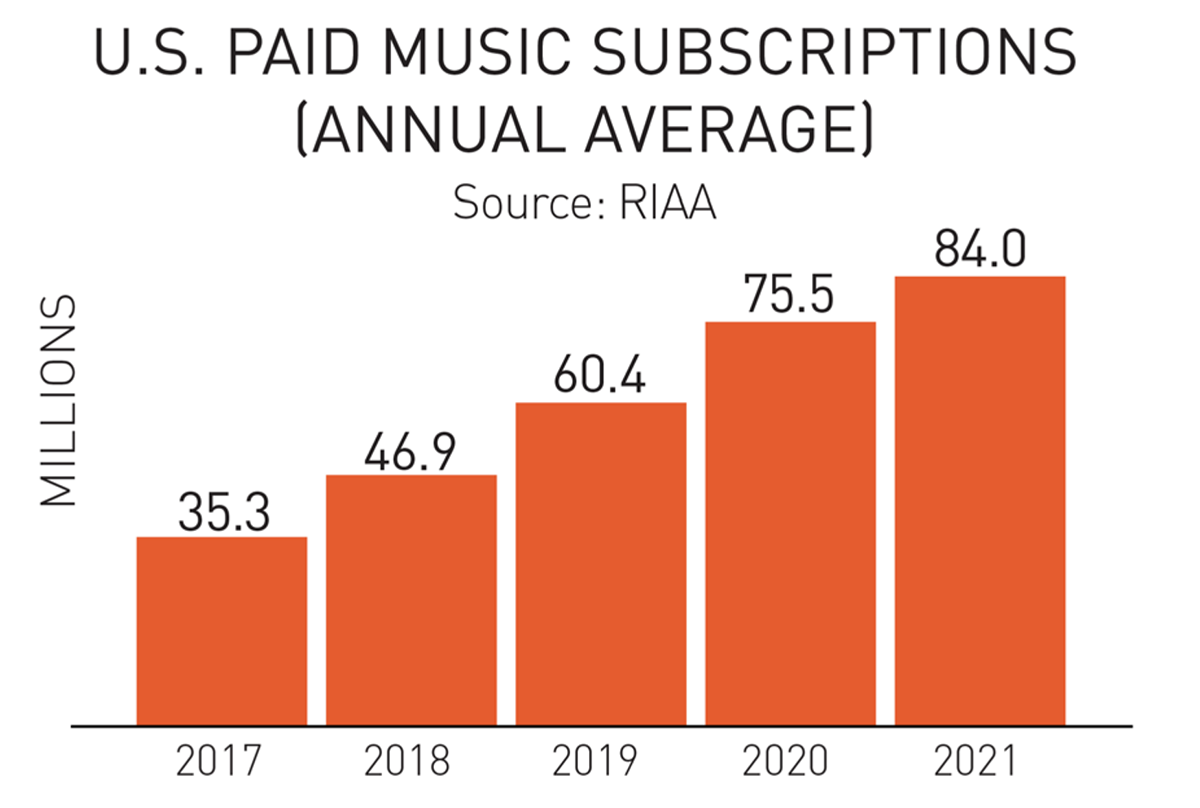 It's no surprise that this growth is being driven by streaming. Total streaming revenues, which includes paid subscription services, free ad-supported services, and customized internet radio services, grew 23% in 2021, to $12.4 billion. Revenues from paid subscription services were $9.5 billion, up 23% from 2020. The number of paid subscribers grew 11%, to 84 million.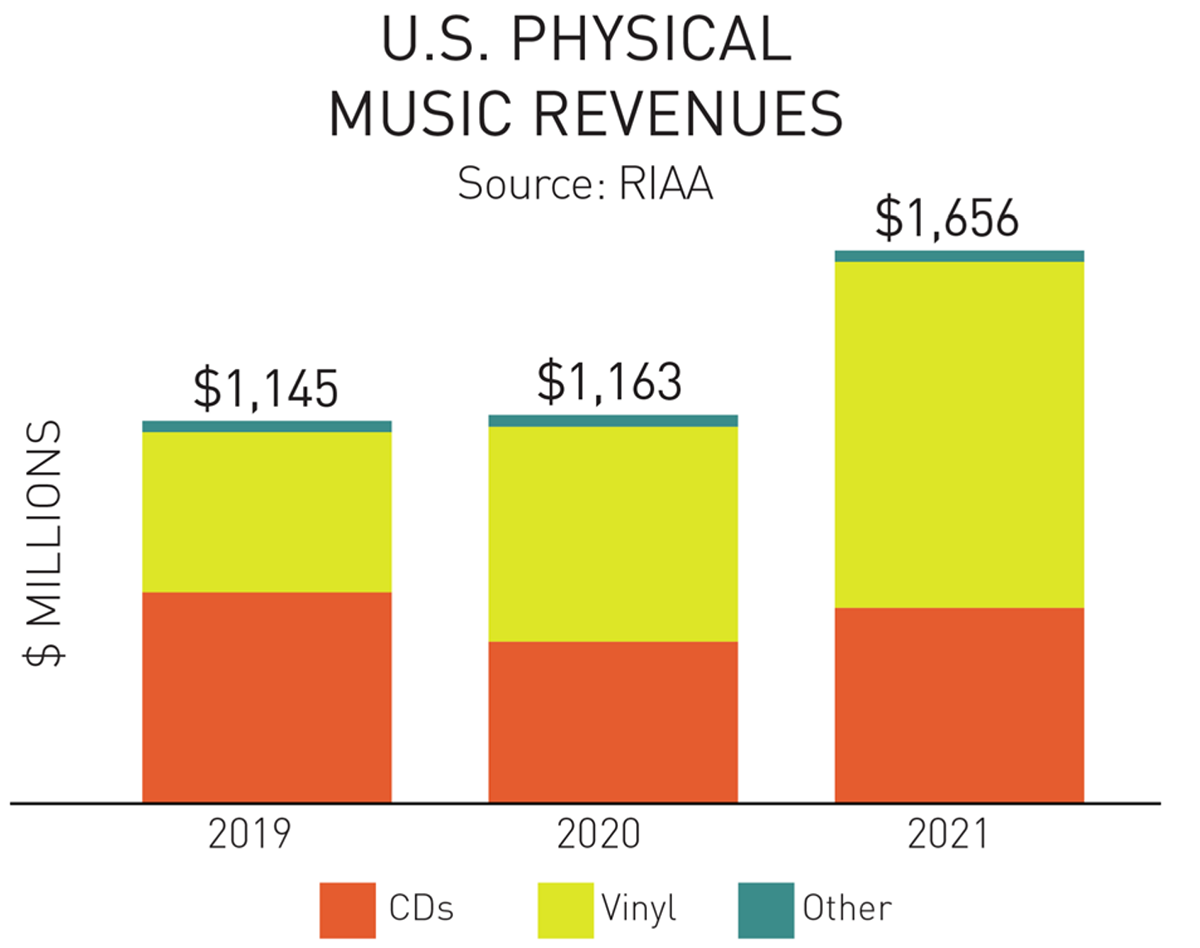 But US sales of physical media also grew in 2021, not just LP, but CD as well. In fact, 2021 was the first year since 1996 during which sales of CDs and LPs grew in the same year. The growth in CD sales was likely a blip—many record stores were closed during 2020 because of the pandemic, so sales were growing from a depressed base. But the growth in vinyl was real, increasing by 61% to reach the $1 billion mark—the first time since 1986 that vinyl sales surpassed $1 billion. Vinyl accounted for 63% of physical media sales, and 7% of total music-industry revenues. 2021 marked the 15th consecutive year with increased sales of vinyl.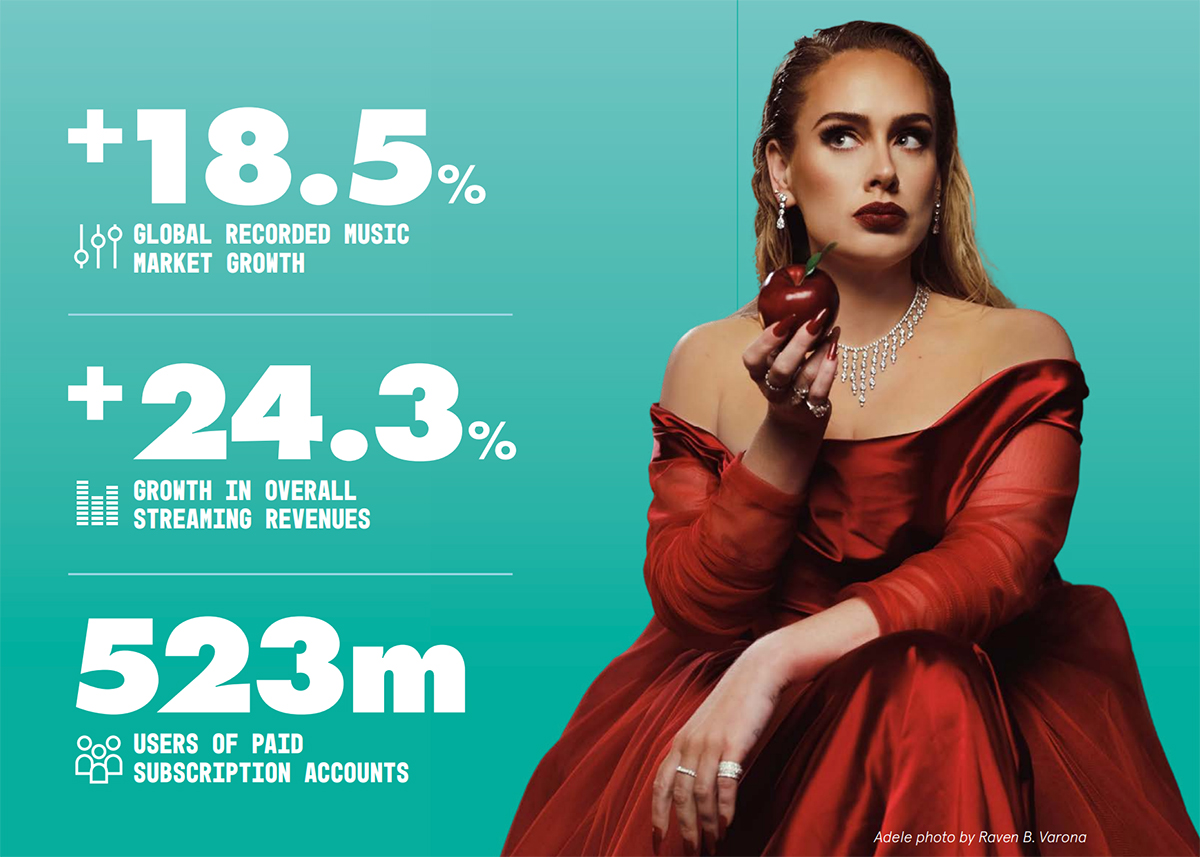 The same trends are playing out internationally. According to IFPI's 2022 Global Music Report, worldwide music revenues grew 19% in 2021, to $25.9 billion. It was the eighth consecutive year of growth.
Revenues from streaming services were $16.9 billion, 24% higher than 2020, and accounted for 65% of total global music-industry revenues. Paid subscription services accounted for 47% of total revenues, ad-supported streams for 18%. At the end of 2021, the number of paid subscribers to music streaming services was 523 million.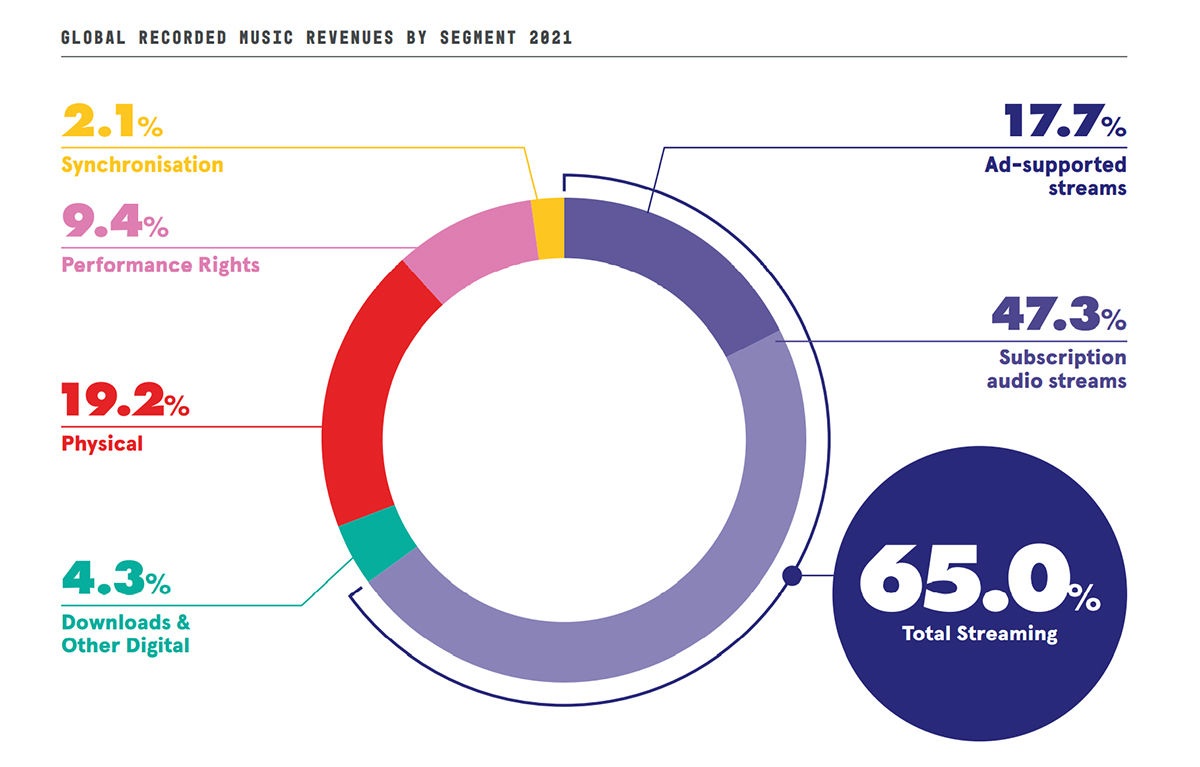 Global revenues from physical media grew 16%, to $5 billion. As in the US, sales of CDs and vinyl records both increased. This was the first year in the new millennium with growth in CD sales. Again, the fact that many bricks-and-mortar stores were closed for long stretches of 2020 means that the growth in CD sales was from a depressed base. But vinyl sales increased 51% in 2021, following growth of 26% in 2020.
Another IFPI report, Engaging with Music 2021, provides insight on how music lovers discover and consume music. The study is based on a survey of 43,000 internet users aged 16 to 64 in 21 countries. Those countries accounted for 91% of worldwide music-industry revenues in 2020, according to IFPI.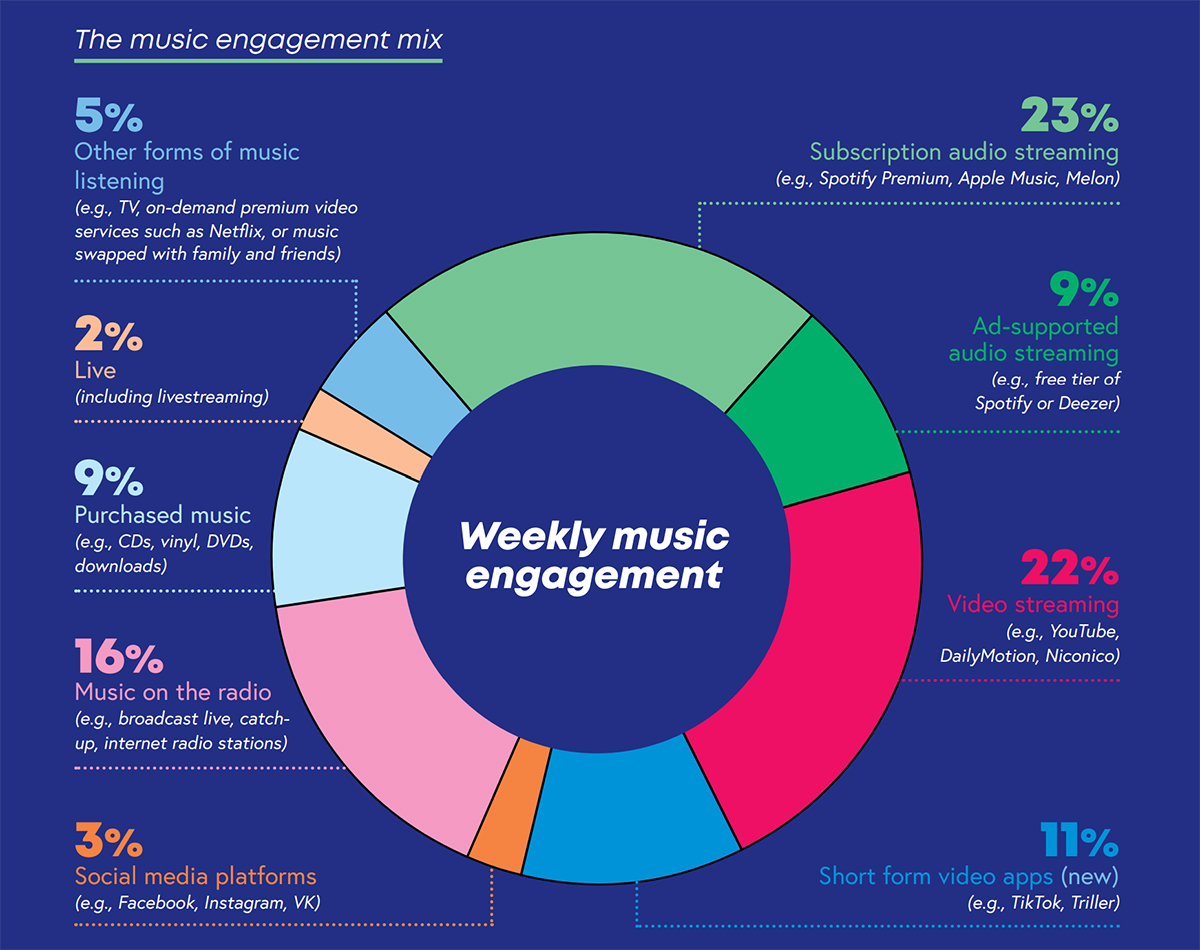 Respondents spent an average of 18.4 hours per week listening to music, up from 18.0 hours in 2019. Streaming represented 69% of that time: 23% from paid subscription services, 22% from video streaming (YouTube, etc.), 11% from short-form streaming (TikTok, etc.), 9% from ad-supported services, and 3% from social media (Facebook, Instagram, etc.) Radio (terrestrial and internet) accounted for 16% of time spent listening to music, purchased media (LPs, CDs, downloads) for 9%, and live music (including live streaming) for 2%.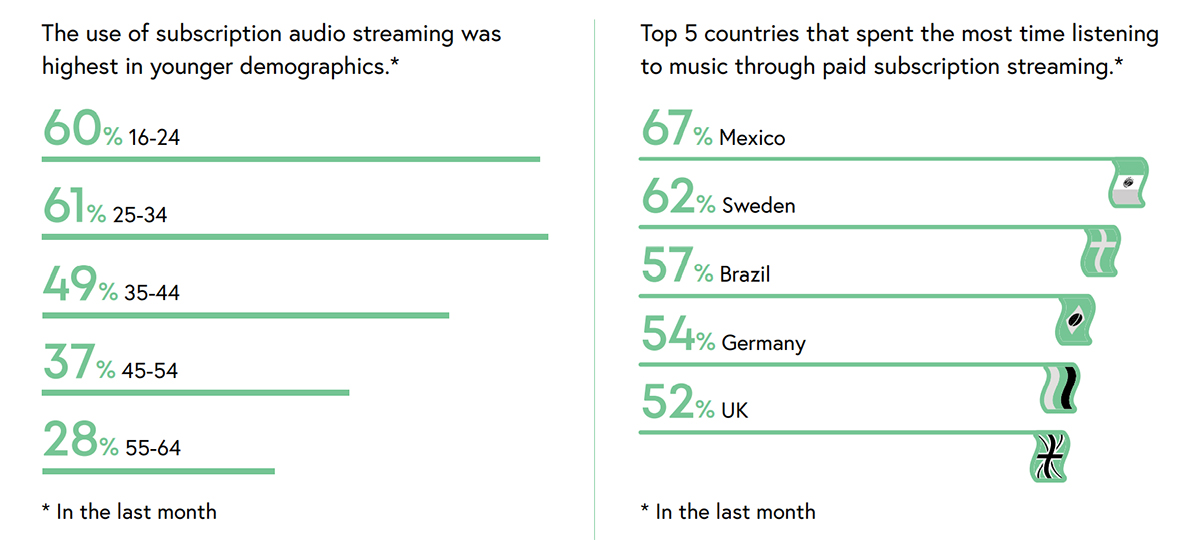 Of the 43,000 respondents, 78% used licensed streaming services (paid and ad-supported). Use of paid services skewed to younger listeners: 60% of respondents aged 16 to 24 and 61% of respondents aged 25 to 34 said they subscribed to a paid service. Among older listeners, use of paid services was lower: 49% for respondents aged 35 to 44, 37% for those aged 45 to 54, and 28% for those aged 55 to 64.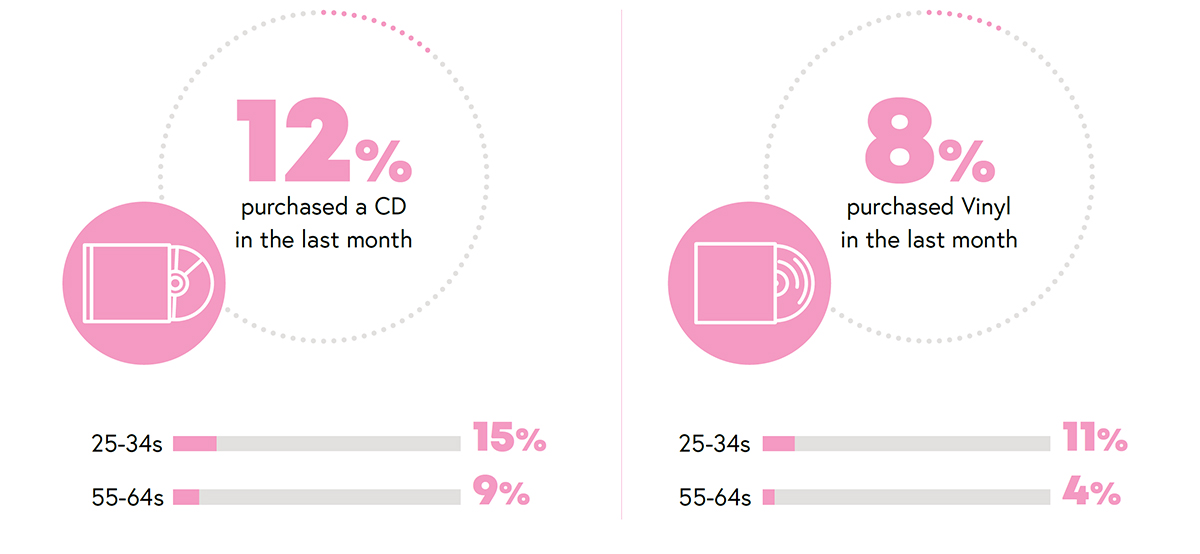 There was much less engagement with physical media. Only 12% purchased a CD in the month preceding the survey; 8% made a vinyl purchase. Interestingly, purchasers of physical media skewed to younger age groups: 15% of respondents aged 25 to 34 purchased a CD and 11% purchased a vinyl record; of the 55- to 64-year-old group, 9% purchased a CD and 4% purchased a vinyl record. Respondents aged 25 to 44 accounted for 58% of vinyl purchasers.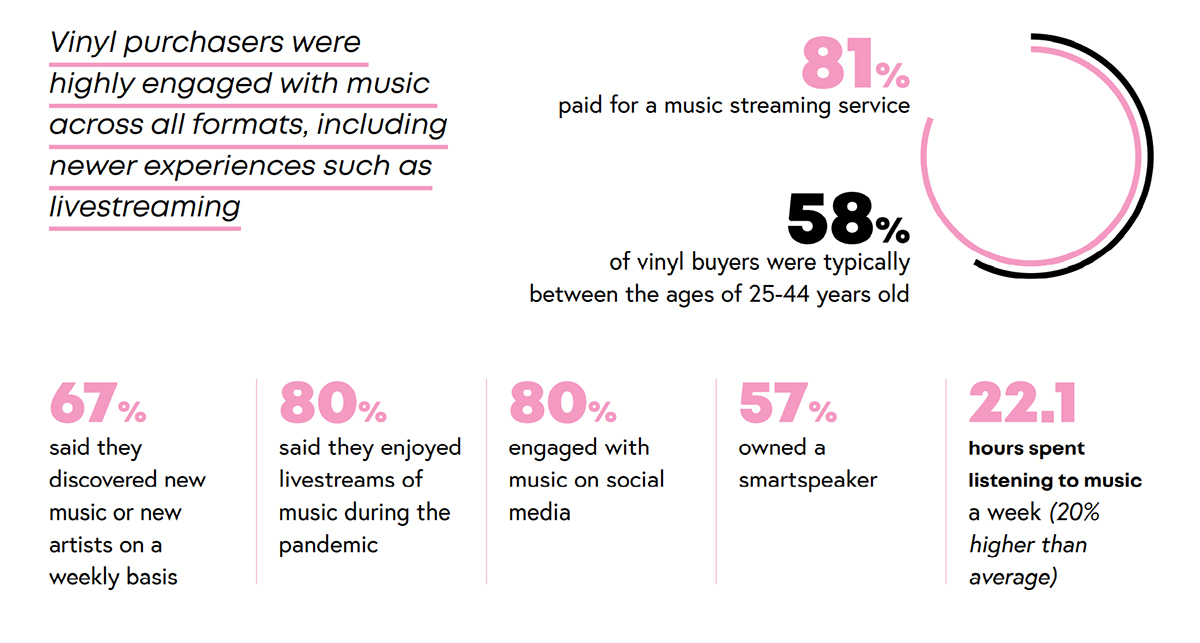 Another insight that stood out was how involved vinyl purchasers were with all kinds of music delivery. They spent more time than average listening to music—22.1 hours per week on average. Usage of streaming services was also greater; 81% of them subscribed to a paid service. Clearly, adoption of streaming and fondness for physical media aren't mutually exclusive.
Getting physical
This is something I've experienced firsthand since outfitting my home office with a desktop music system a few months ago. Along with a pair of Q Acoustics Q Active 200 speakers that sit on the top shelf of my secretary desk, that system includes a Pro-Ject Debut Carbon Evo turntable, which sends audio to the speakers from a wireless hub.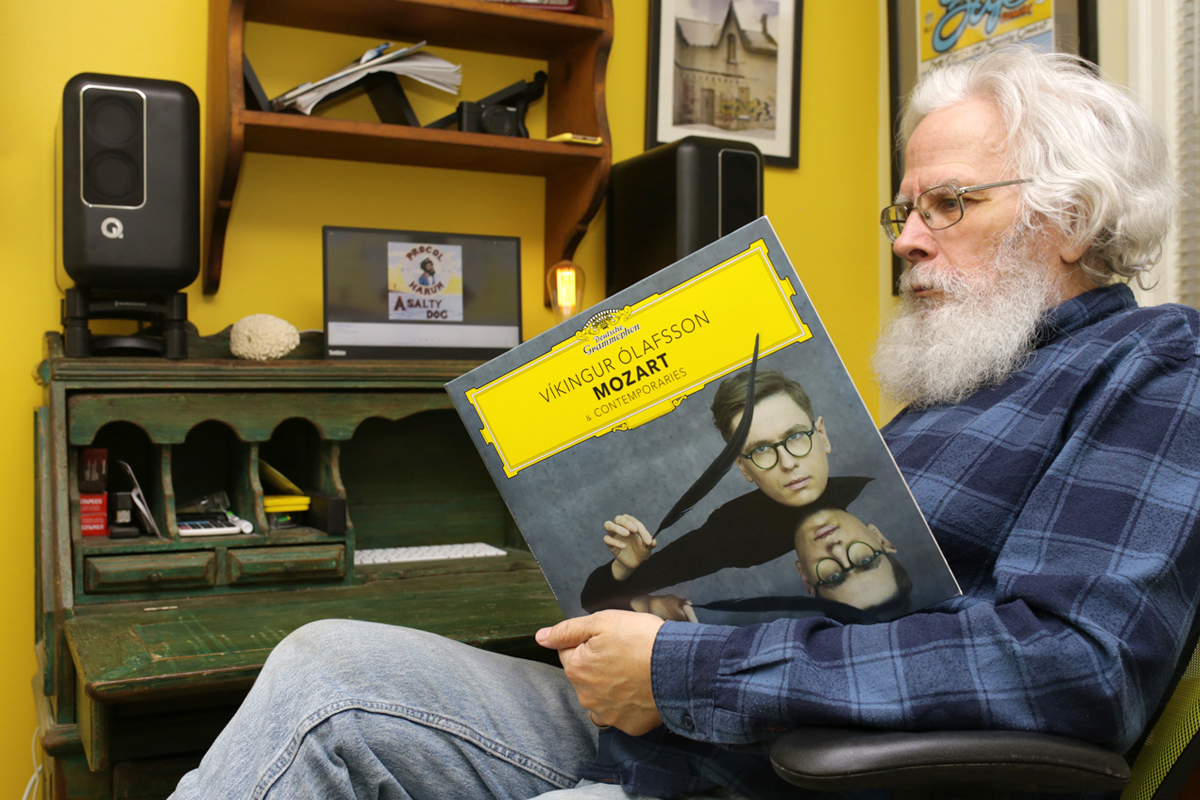 I've bought a few LPs to spin on that Pro-Ject 'table when I'm reviewing components with phono inputs. But I also enjoy having these objects as tributes to artists whose music I love: Laurie Anderson, Leonard Cohen, David Crosby, Keith Jarrett, Punch Brothers, Max Richter, Cécile McLorin Salvant, Nina Simone, Kandace Springs, Sufjan Stevens, the Tuareg blues-rock group Tinariwen, and the Icelandic classical pianist Víkingur Ólafsson.
I'm rediscovering the joy of collecting and enjoying the ritual of vinyl playback, especially the satisfaction of reading detailed liner notes while I listen. In fact, if I'm streaming the digital version of an LP in my collection to my main rig in the living room, I'll often bring the album downstairs so that I can read while I listen.
The right stuff
It's interesting to see how labels are supporting both streaming and physical media in their latest products. That's a wise strategy. It caters for older audiophiles whose musical lives have revolved around physical media and offers an upgrade path to streaming. And it gives younger listeners who grew up with the internet a way of discovering the joys of physical media.
I could list hundreds of components that integrate streaming and physical media, but I'll stick with two.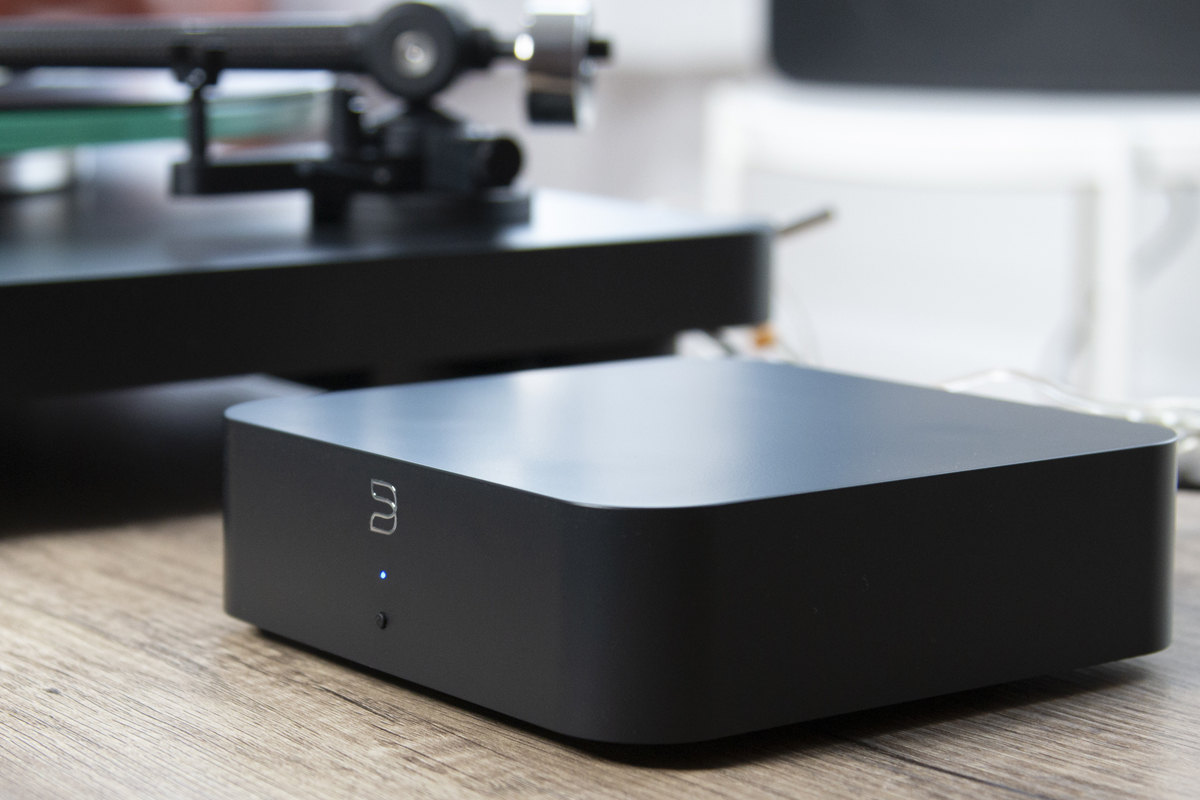 Announced on May 5, the Bluesound Hub ($319) allows users to stream audio from external source components to any zone or group on a BluOS whole-home music system under control of the BluOS app for Android, iOS, macOS, and Windows. The Hub has an HDMI eARC input for connection to an HDTV, a moving-magnet phono input, line-level analog input, and coaxial (RCA) and optical (TosLink) inputs.
On May 12, KEF announced the LS60 Wireless active floorstanding speakers ($7000/system). On the front baffle of each speaker is a Uni-Q driver comprising a 4″ aluminum-cone midrange driver powered by a 100W class-D amplifier and 0.75″ aluminum-dome tweeter powered by a 100W class-AB amp. On the sides are two Uni-Core arrays, each comprising two 5.25″ woofers. The bass section of each speaker is powered by a 500W class-D amp.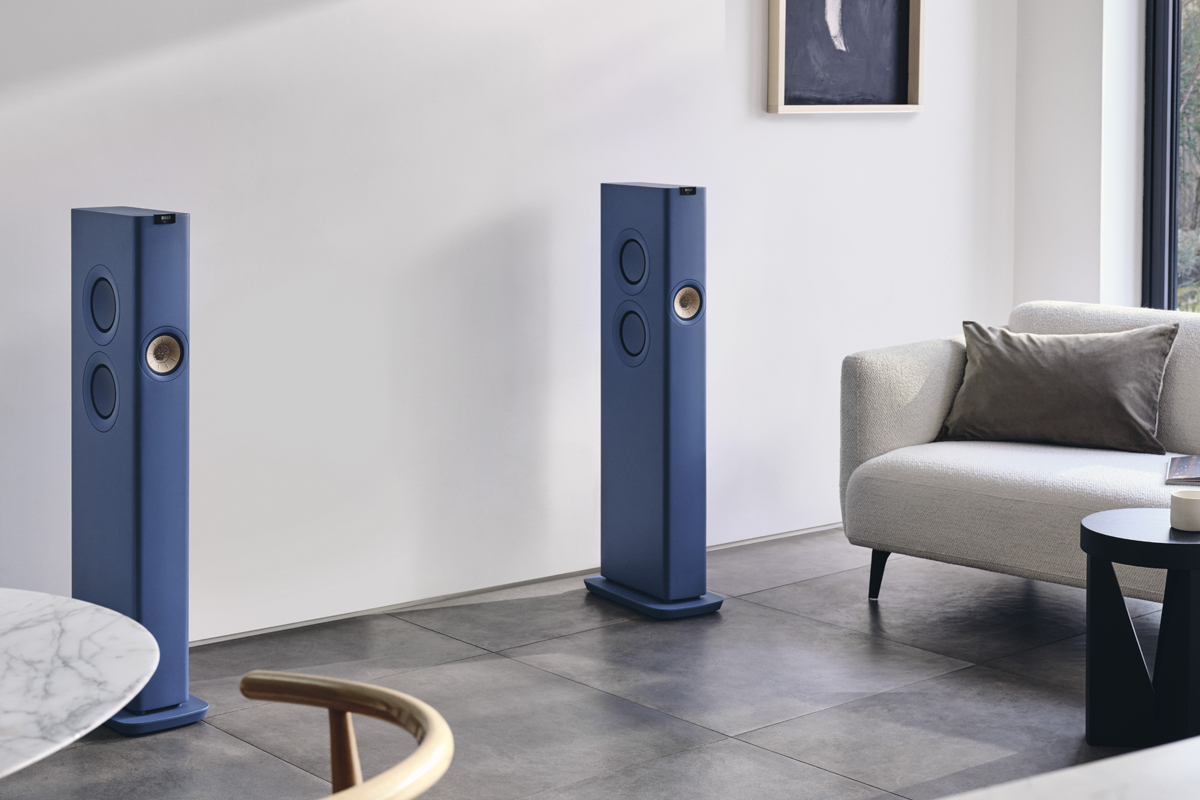 Like KEF's LS50 Meta passive speakers and LS50 Wireless II active speakers, the LS60 Wireless speakers feature KEF's Metamaterial Absorption Technology, which absorbs rearward sound energy from the tweeter, preventing it from being reflected by the enclosure's interior surfaces and interfering with the tweeter's frontward radiation. KEF's Uni-Core woofer technology, which made its debut on the diminutive KC62 subwoofer, arranges two woofers in a back-to-back force-canceling configuration. The two drivers have concentric voice coils of different diameters, each operating in its own voice-coil gap. This arrangement allows for a room-friendly enclosure that's just over 5″ wide.
The LS60 Wireless system works with the KEF Connect app, which has integrated support for Amazon Music HD, Deezer, and Qobuz. It supports Apple AirPlay, Chromecast, Spotify Connect, and Tidal Connect. The LS60 Wireless will also accommodate external source components. The primary speaker has an HDMI eARC interface, for connection to an HDTV, plus coaxial (RCA) and optical (TosLink) S/PDIF in/outs, and a pair of line-level analog jacks. (If you want to connect a turntable, you'll need an outboard phono preamplifier.)
As the RIAA's and IFPI's reports show, streaming is now solidly in the mainstream. When Simplifi launched five years ago, there weren't many serious hi-fi products with streaming capabilities. Now they're coming fast and furious. Components with advanced streaming capabilities are regularly reviewed not just on Simplifi, but on SoundStage! Hi-Fi and SoundStage! Access as well.
It's an exciting time to be an audiophile.
. . . Gordon Brockhouse
This email address is being protected from spambots. You need JavaScript enabled to view it.